Joined

Jun 21, 2012
Messages

2,022
Likes

90
Points

0
OK guys here is my review on the ARGLPM for the Ophir Setup. Let me first start by thanking Alex for allowing me to be the First to get a unit and put it though the ringer. I can tell you this is A great LPM, and i thoroughly enjoy having it and using it to meter and Graph my lasers. It's worlds apart from my previous LPM that was just a switch a volt panel and some 9v battery's. with my old setup you get what you have and that was all, no customization or anything cool like that, where as with the ARGLPM if there is a need for something and it just requires a little bit of coding it only takes about as long as it takes to write the code, because flashing the firmware with the arduino software is extremely fast and simple. Just for example Alex and i where talking about the meter and he had asked if i would like it to say my name on starts up and I told him if it wasn't any trouble that would be cool, so like 3 minutes later i get the code in the PM and all i have to do was copy and paste into the arduino software and flash it to the LPM and done, took me about 2 minutes from the time i got the code. After playing with is some more I noticed the back-light seamed to always start off at 100% power and i away found myself turning it down because it was so bright so i sent him a PM about possible changing that and a couple minutes later i got a new updated code with it set to start at 30% power. This is a great feature and makes this meter rise above the rest!!
Now lets talk a little about the data logging. This is also a great feature and I have to thank Trevor for his hard work and great software. The software is very easy to navigate and operate. With the ARGLPM the data logging works perfect, what you see on the meter is what shows up on the Graph. The nice thing about this software is that it is managed by a forum member that from what I've read and heard is very open to suggestions to help improve and make his software more user friendly which I just great!
Ok back to the meter. So I love the idea of being able to run this whole setup of a single 9v battery. I've only used 1 9v battery since I've got the unit it started at like 9.7v and is now getting to about 9v after say a hour or so of use. I've already ordered a 3x18650 battery holder and a lm7809 to drop the 12v to 9v. I plan on using 3 Panasonic ncr18650b 3400mAh cells, and Alex said with that setup i should be able to get around 24 hours of run time between charging which it great! Another thing I like about this unit is it's size. It is fairly small and skinny. I was able to modify an old 8mm video cassette tape case to fit the unit and the battery and plan to work on something from this idea. This idea would probably work well for you guys with the laserbee with no case. Also the screen has a nice size to it, it's not to big or to small and is easily readable as well as easy to capture video of the meter with a camera. The buttons on the meter are a bit small but that isn't a problem for me and doesn't affect the use of the meter at all. Another thing I like is that both the USB and power port for the meter are both on the same side which makes it nice if your are mounting this in a project box or something. So that's really all I can think of at this time of things I would like to cover in my review, so lets see some pictures and a short test.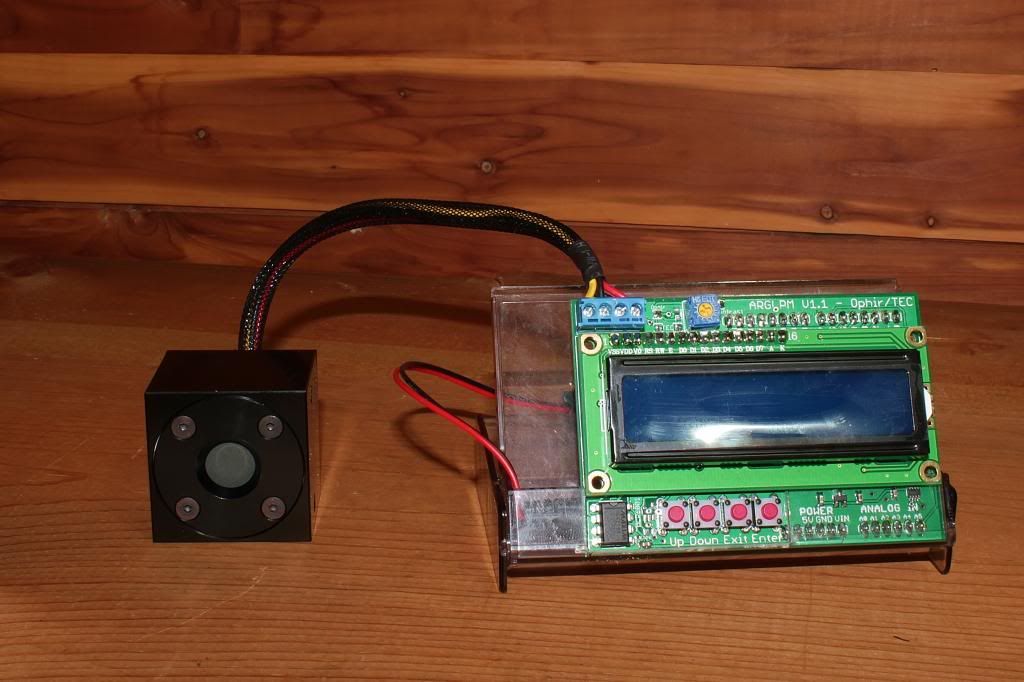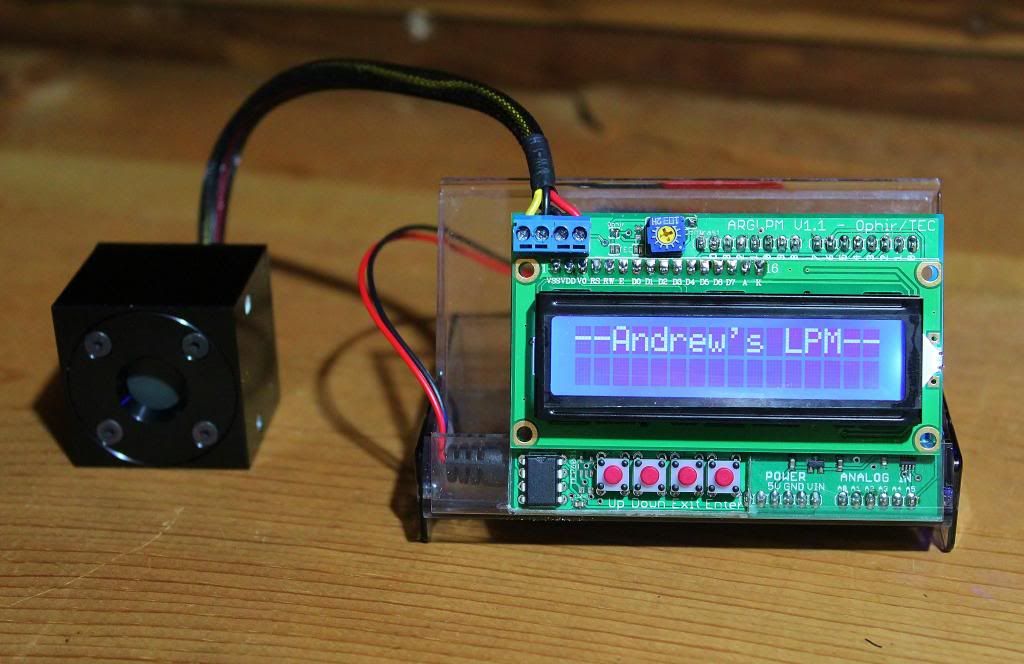 Ok so here is a video of me using the datalogging software from Trevor.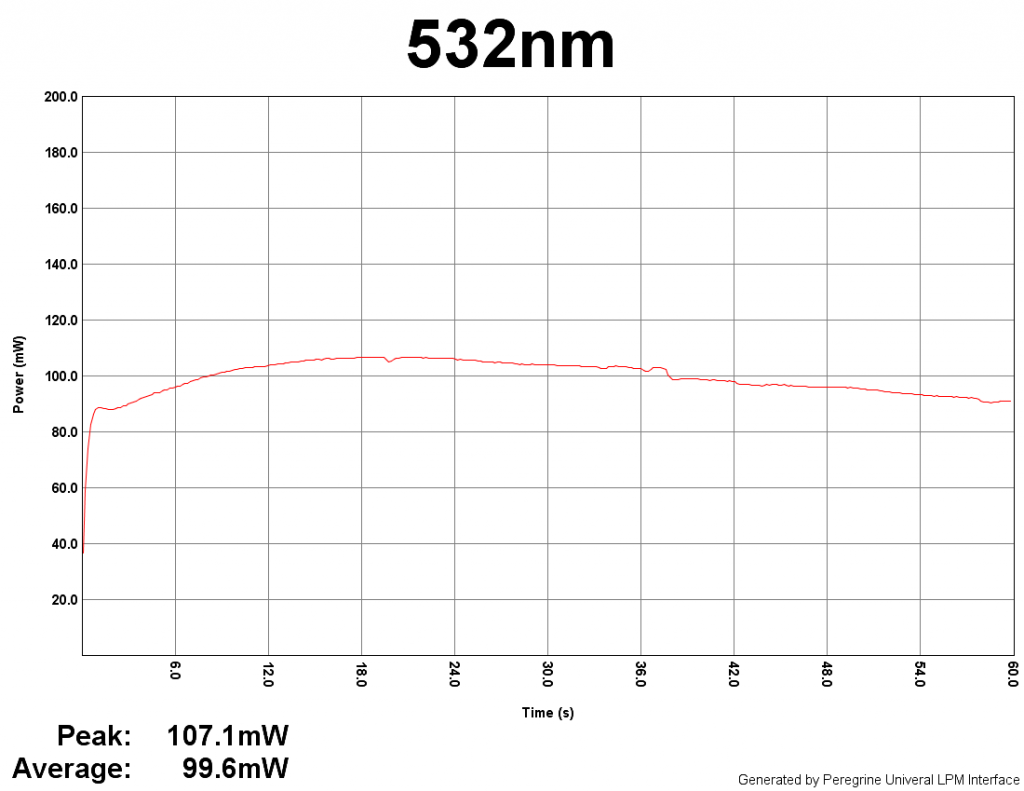 Thanks guys for checking it out I hope you enjoy!
Last edited: