Fasttech Module Build in Aurora Host!
Birthday: 3/21/2013
Hello everyone!
So over spring break my Host and Heatsink came in for my Fasttech 532nm Module that I bought, for those who haven't heard about these check out this thread by awillis who found them:
Fasttech Module
, and this one by Blord:
Fasttech Module 532nm
.
So I of course had to make one! Who can refuse a 10 dollar 532nm module? Well not me! But after seeing how everyone was having to put up with the module sticking out, I knew I had to plan ahead. So I looked around the forum and found a couple of builds where the heatsink covers up the module. Namely, I saw
Jayrob's Aurora SH-032 Kit
. If you haven't ever seen it, definitely check it out! He and Flaminpyro do a SOMEWHAT similar heatsink for this Host and I think it is absolutely brilliant. Now, for reasons financial I ended up getting my heatsink made by Mrcrouse. He has done good work for me in the past, and he made me a good deal on the machining work.
Here is a Pic of the Host+Heatsink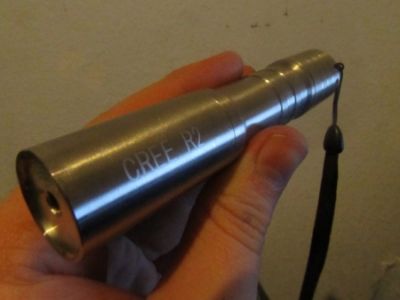 So, parts in this build:
1 x Aurora SH-032 Host+Heatsink+Dilled Out Pill via Mrcrouse(THANKS!!!)
1 x Fasttech 50mW 532nm Module via Fasttech(
HERE
)
1 x Cheap LED Flashlight....like 3 bucks. I murdered it for it's extra-long spring! :evil:
Total cost was very reasonable....exceedingly so in fact.
I am having a slight alignment issue with the beam coming out of the Fasttech module on this one, looks like about 5 degrees. Not much but enough to be noticeable if I am not holding the laser. Anyway, here are pics: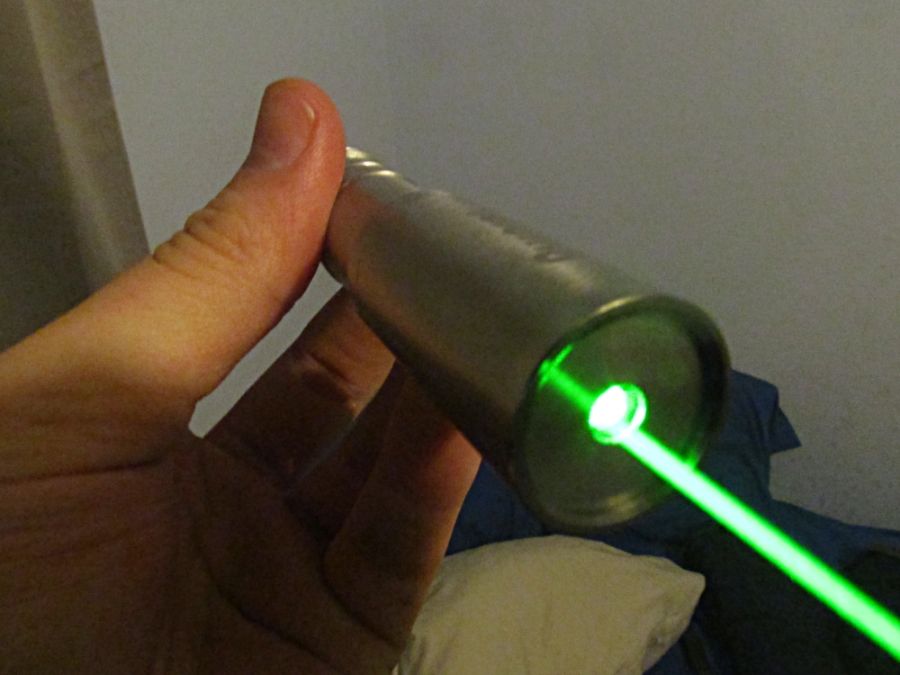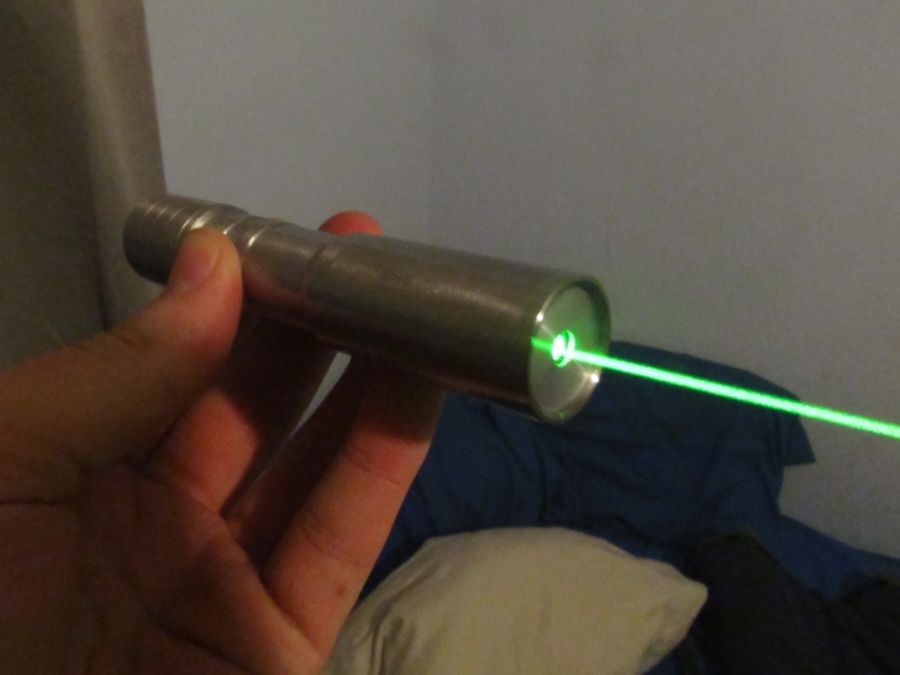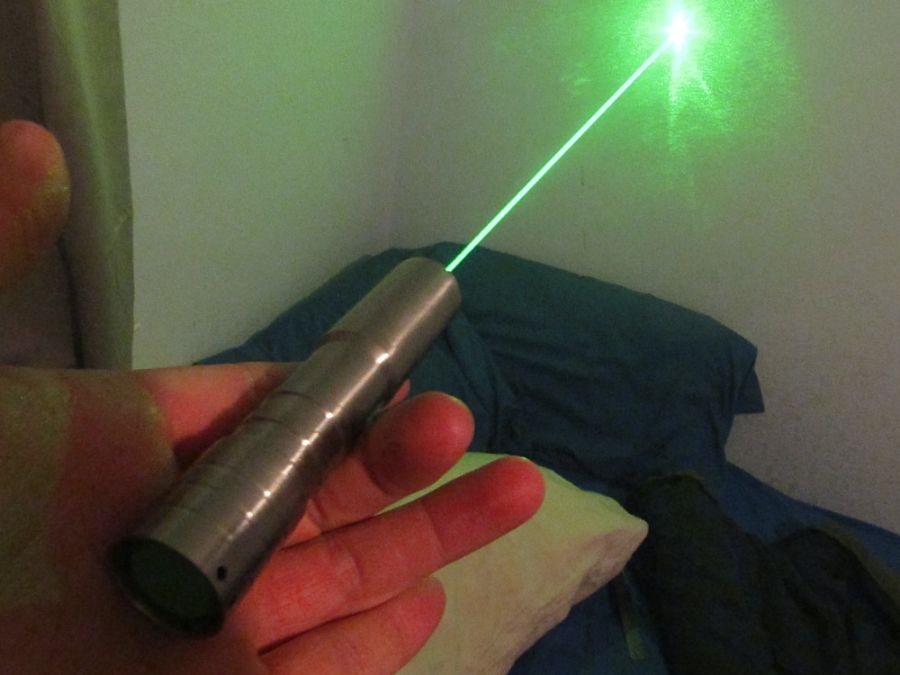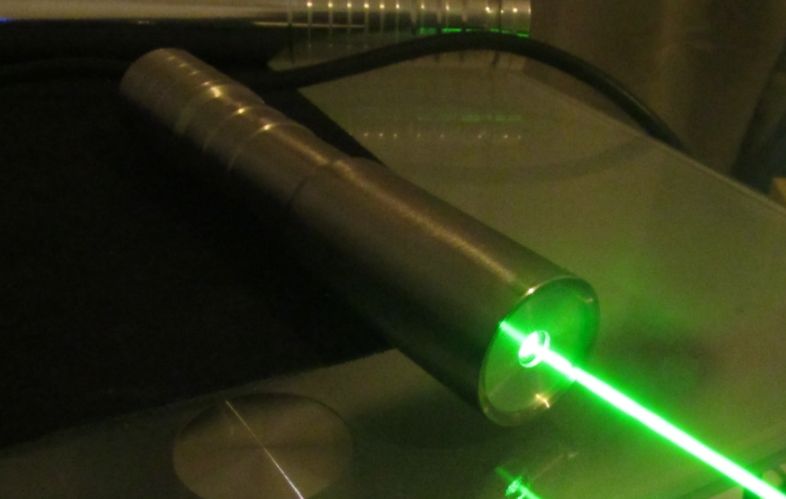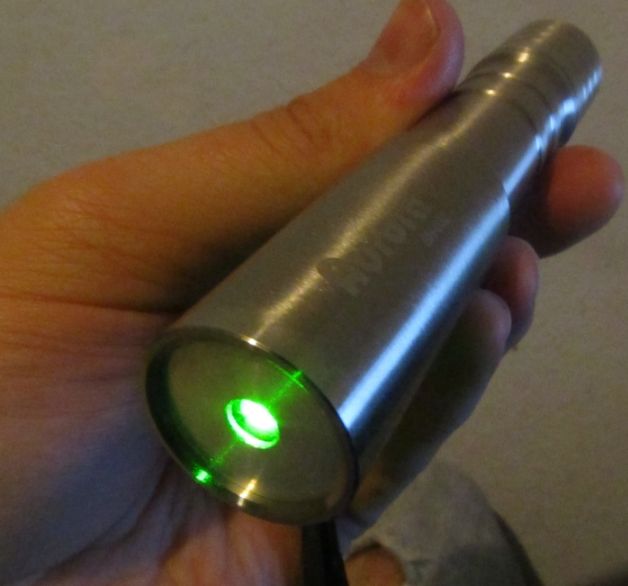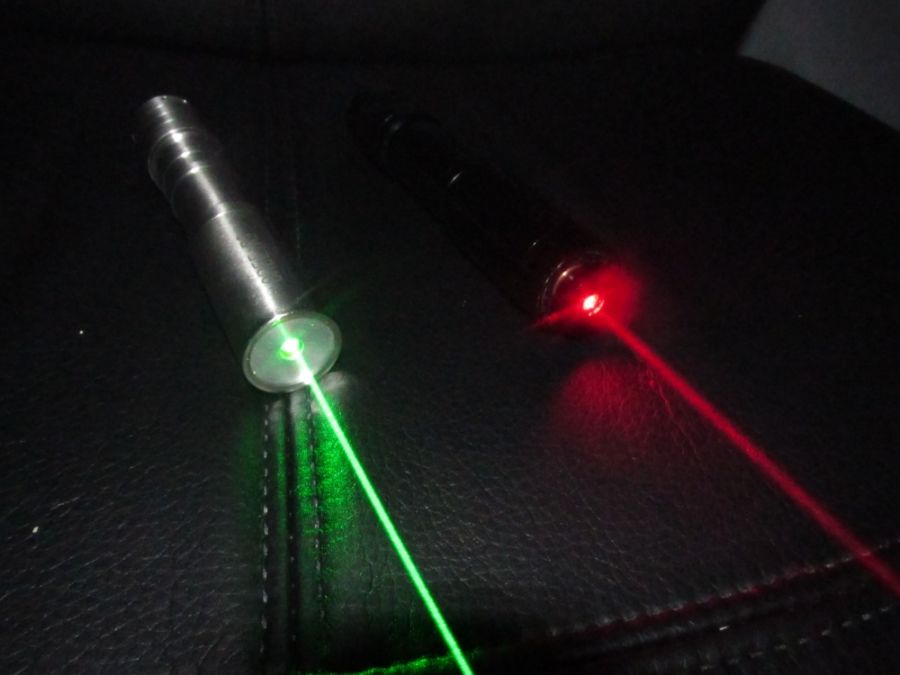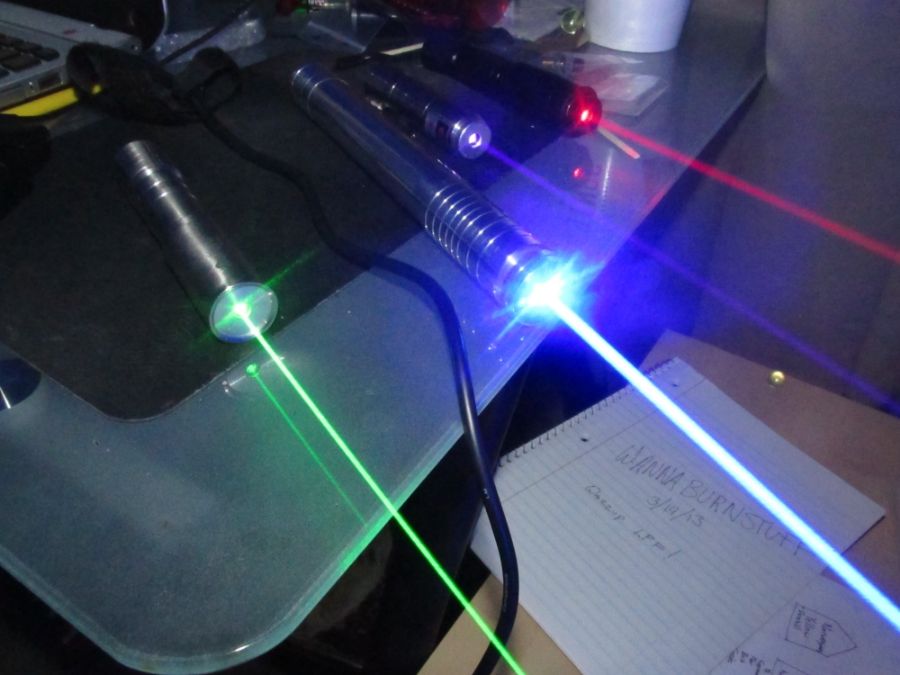 Anyway, that is all! Hope yall enjoyed my pictures and whatnot. I would estimate it is running at 60-70mW. It can poke holes in thin black plastic but that is about it....I may order an O-like 200mW module and swap 'em out.
Thanks for looking!
Isaac
Last edited: