Tired of winding secondaries by hand or with a drill? I built this apparatus.
i acquired some aluminum stock from my roommate and a 2.3A C- frame motor from a friend. With some spare time on my hand I built this.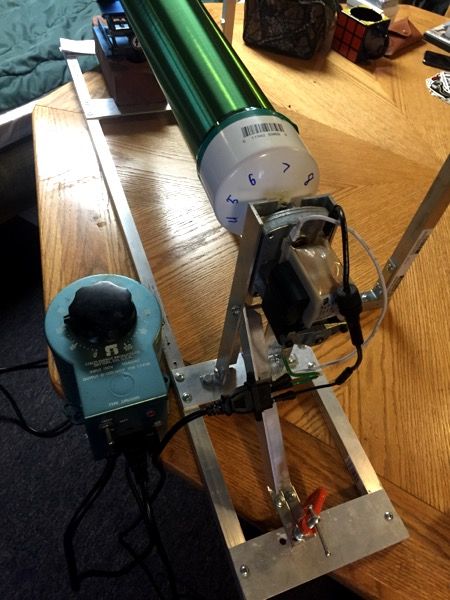 In approximately three hours I built this. 1640T 30awg secondary. Hand placement and operating took some time but once that was figured out it went smoothly.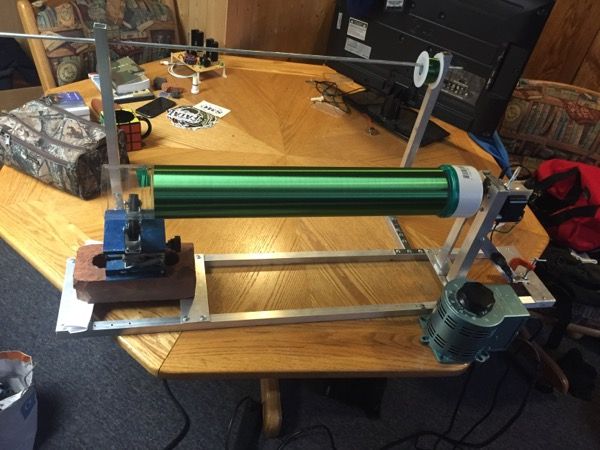 Progress!