Awwww yeahhh. Here's my parts that have come in and progress.
Dash apple, any comment? I know you have built a few vttcs.
The tube came in! a 833C Taylor tube. I've ordered some 14mm ceramic caps for the grid/plate pins but the filament pins are larger than I expect. .007" to be exact.
-Tank capacitors. 3x .001nf 30kv doorknobs in parallel. I sourced these from amazing1. (I might adjust the configuration as I progress)
-grid leak resistor and capacitor : 5kohm 100W variable resistor. This was a good find.
- grid leak cap: .002nf 40kV door knob.
Filament heat power source. Now, someone please advise me on this. The spec sheet for an rca states 10vac 10A. I have wound a MOT with 10awg hook up wire. I get 11.05vac with 10 full turns and 9.86vac with 9T. @ 9 1/2 turns I get 10.5vac. I've have never wound a mot. Is it acceptable to wire the transformer like this? Second, it should be safe to test the filament heater on the tube?
For my primary I have a spool of 10awg. Probably over kill but I have a whole damn spool.
Question number 2. Is there anywhere in the build hv gto wiring is needed?
Item number two. I have two dissimilar hv mot caps one 1.05mfd @ 2100vac and the other at 1mfd @ 2300vac. Not sure how well these will parallel. Combined they don't read on the DMM. Individually they do.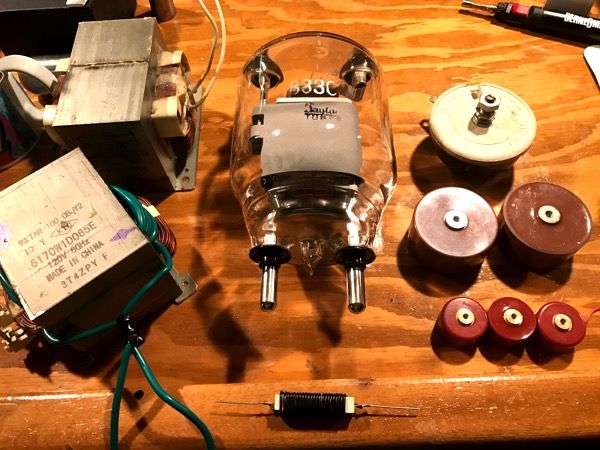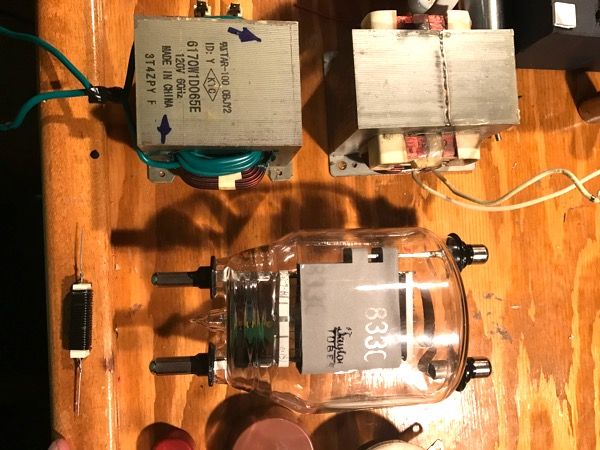 Last edited: