Sanwu RGB Hand held
Hi folks!

This is my first day impressions of Sanwu RGB unit. I will update this thread, as I will gather more experience with unit.
My first impressions are: Well machined and incredibly small RGB unit!
​
RGB Laser controls & functions:​
Laser can be controlled via four control rings. From top : Red, Green, Blue and the Mode selector ring.
Mode ring controls different modes:
- SOS Mode / flashing on currently selected RGB color
- Color cycle mode (RGB selection values doesn't affect this mode if you have green set to 0% it will still show up on cycle mode), NOTE! Speed of color cycle mode is
NOT
adjustable!
- Speed / color adjustable flashing
- Solid color mode on using RGB selectors rings
RGB White balance
White balance is great for on my eye, not too blue tinted as I thought it would be..
520nm Green is around 100mw, 635nm red is 180mw, 455nm blue is around 200mw, providing well balanced RGB white beam. All diodes are single mode diodes.

Bluetooth control
Not included. Sanwu decided to abandon the bluetooth control.


RGB beam alignment:
The unit I received has pretty decent alignment. Alignment is good on 50-100 meters or below.
Over longer distance 200m or more red dot was not overlapping the green & blue and its notable with binoculars but
hardly
with bare eye.
For size of the Sanwu RGB unit, I think it's pretty remarkable well aligned considering unit size, as I think how small dichro's must be inside the host.
-Every one who has ever aligned RGB beams are knowing how small and gentle the adjustments are when aligning beams.
Dot shots on various distances

I picked an old Gravel Pit for a "Dot shot" test site, providing enough empty space and long flat bottom for long distance shots.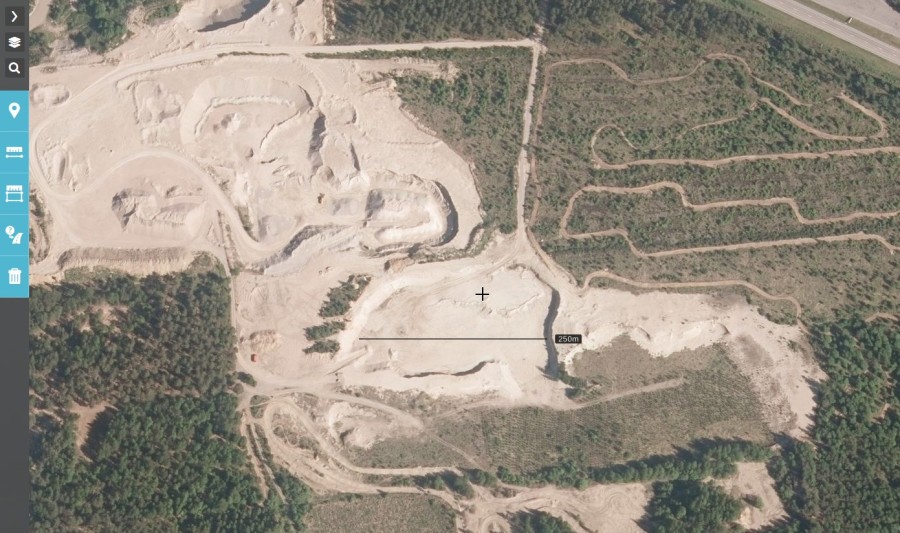 50 Meters
Opt unit on left - Sanwu RGB on right side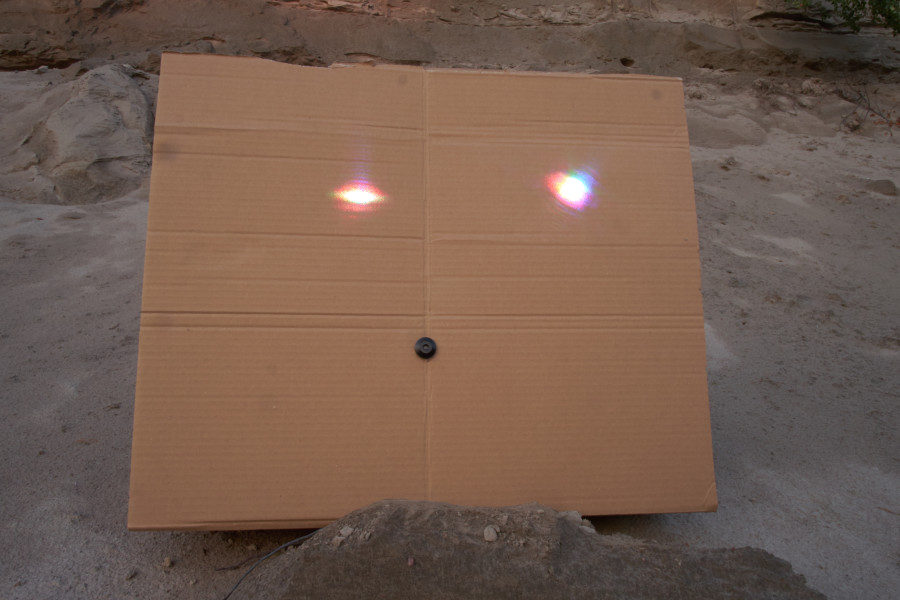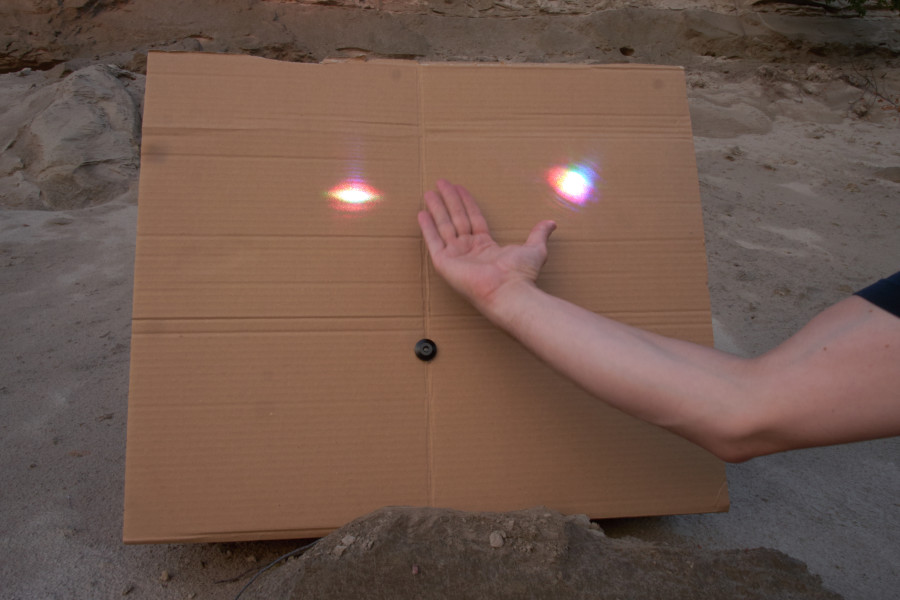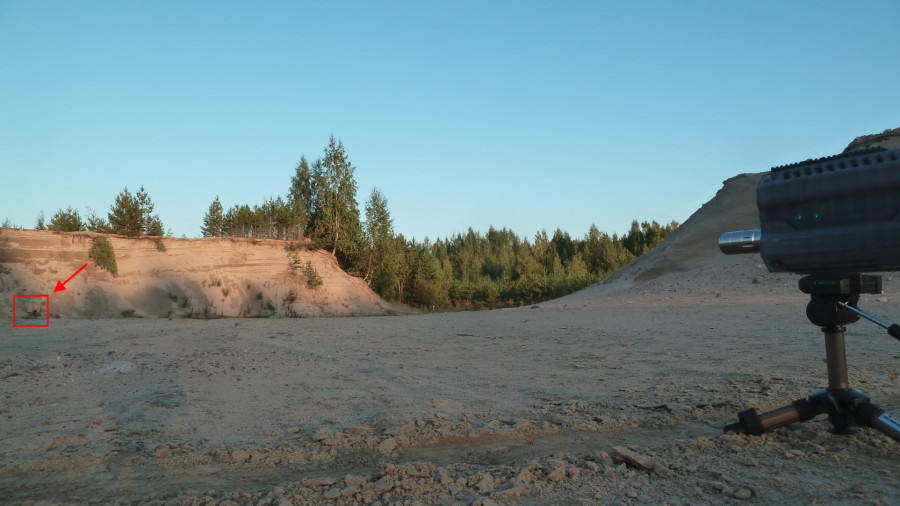 150 meters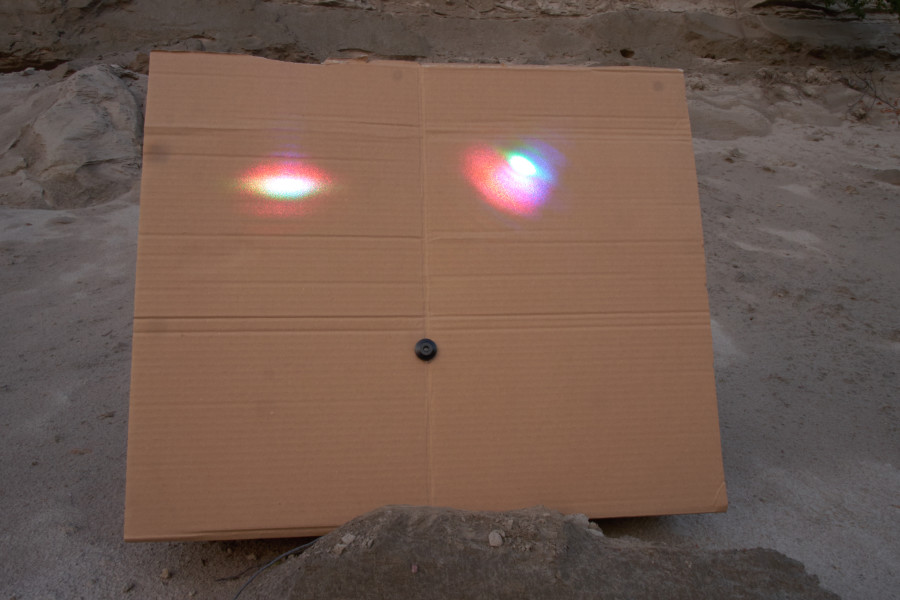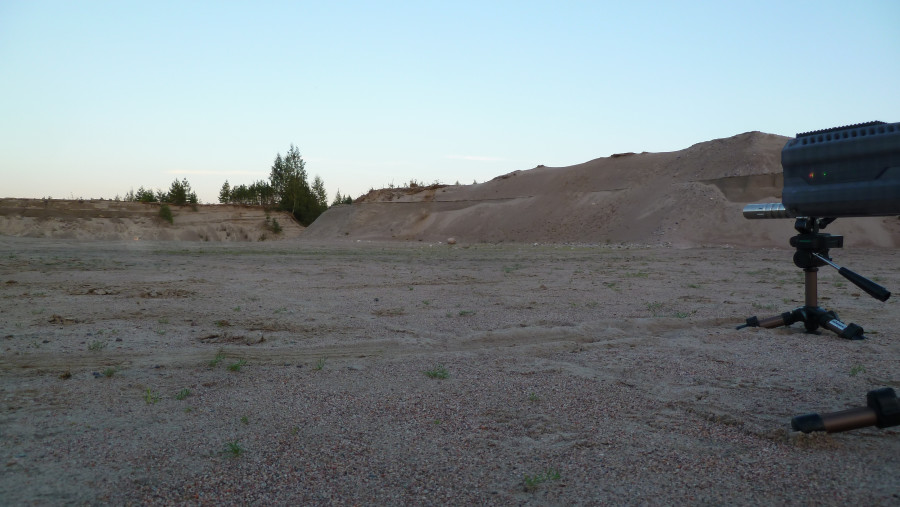 200 meters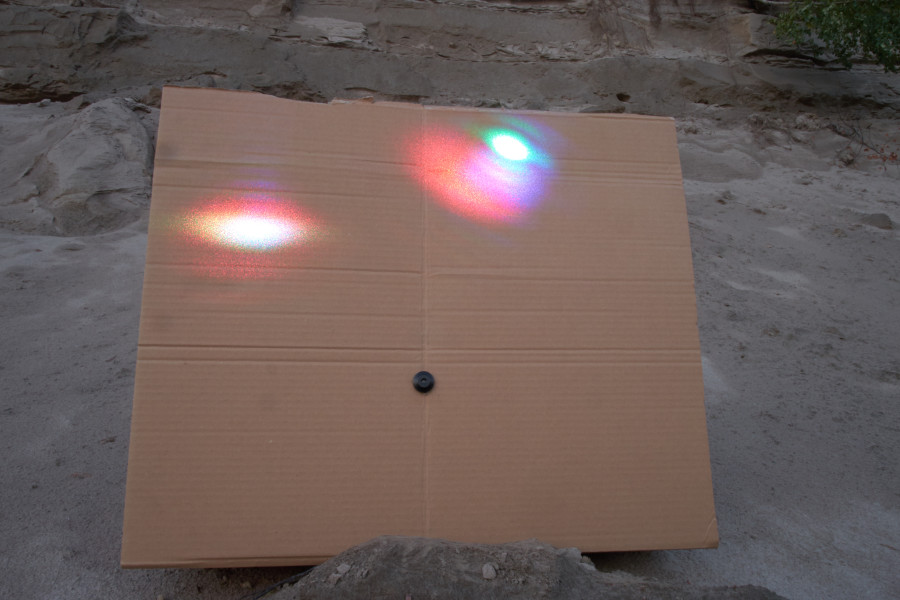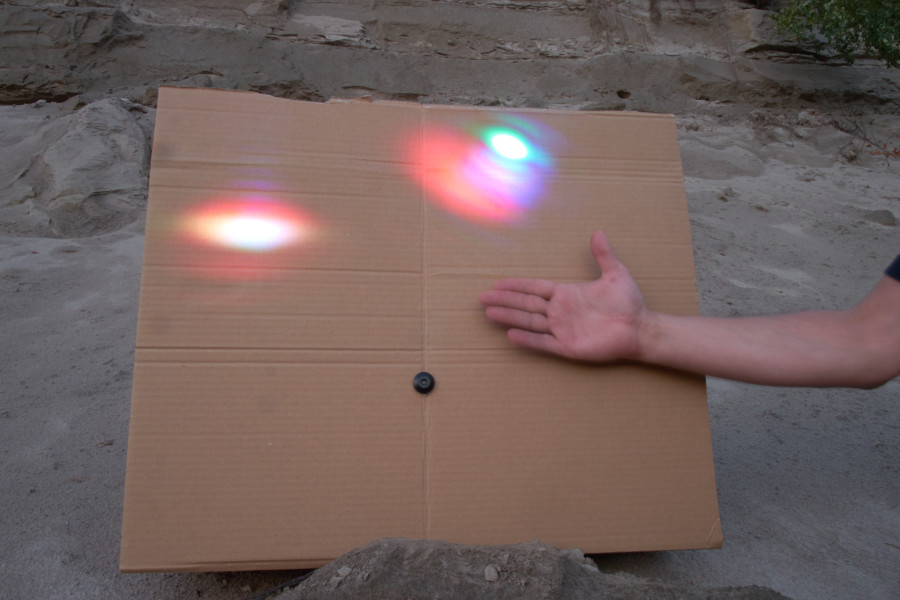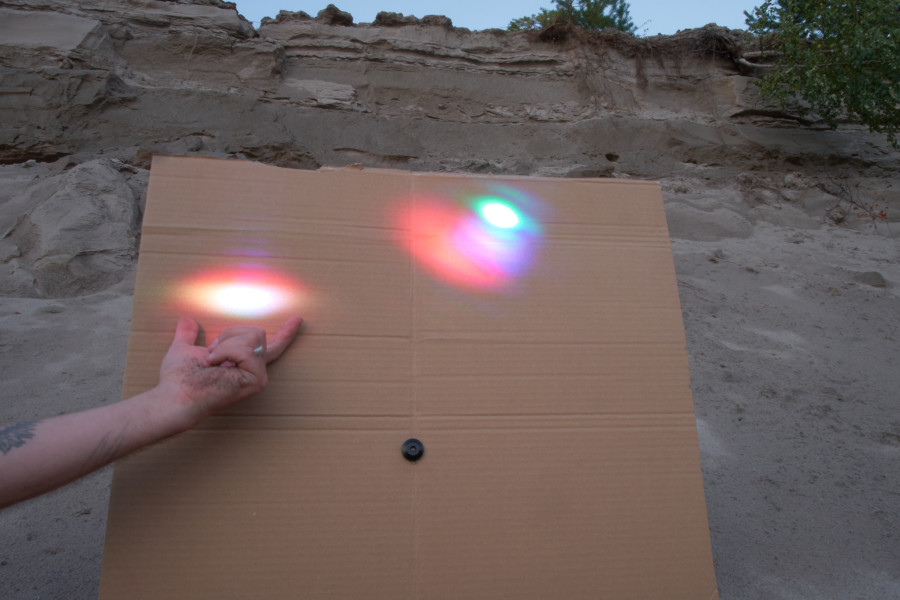 250 meters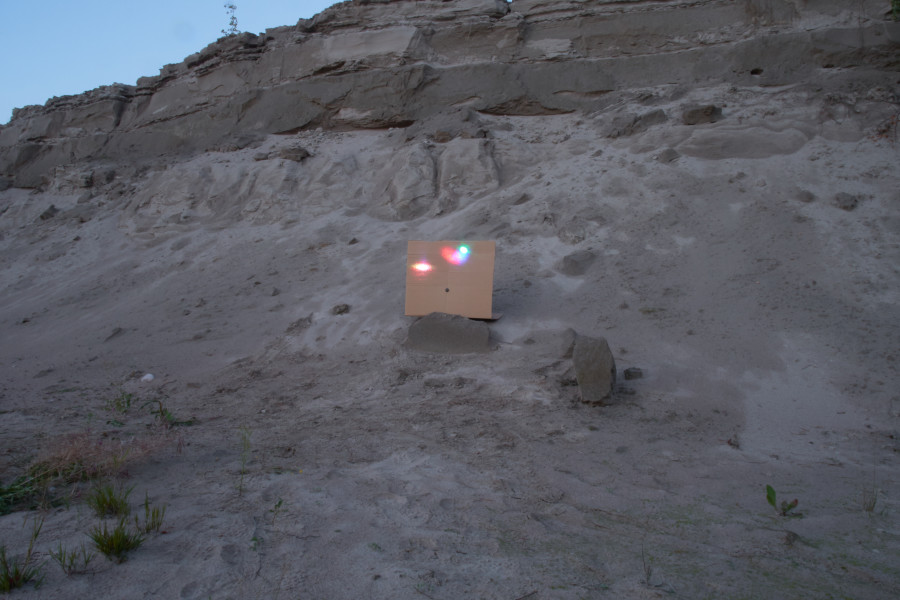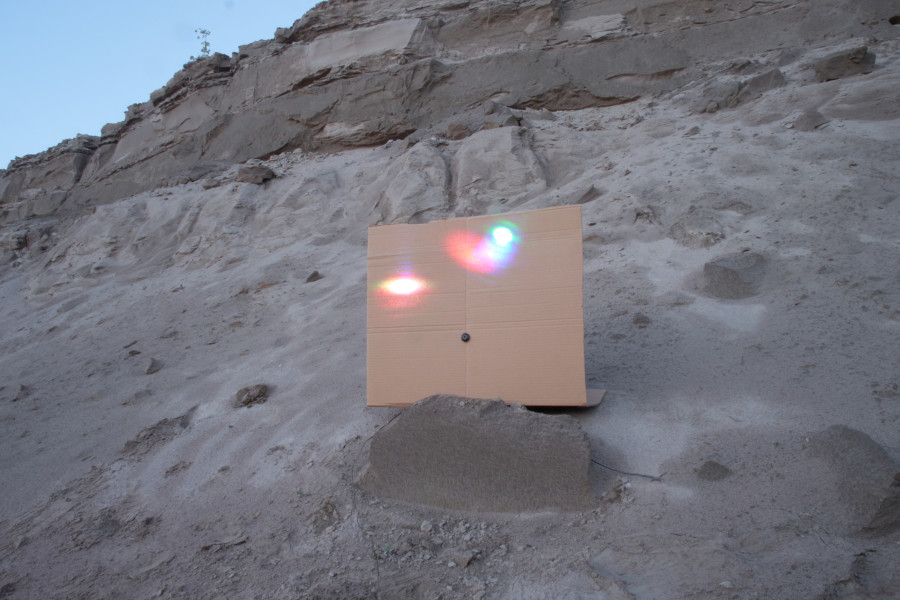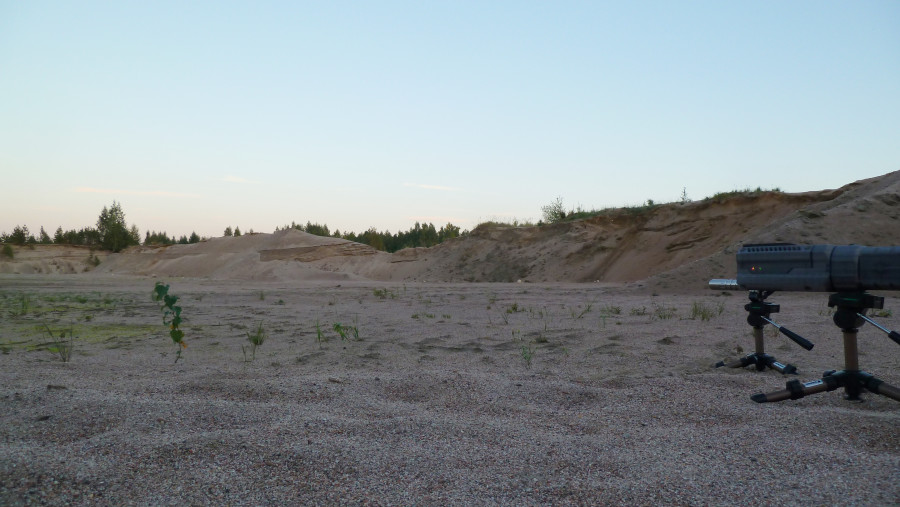 Some thoughts regarding Sanwu RGB unit:
Great RGB laser gadget with decent beam alignment for using 100m or below.
RGB dimming PWM / TTL is really high and I didn't notice any "dashing" when moved the beam.
I think Sanwu RGB unit will shine on it's incredibly small size and is on it's best in medium size spaces and with
Auto-rotating starcap
, which makes it really cool small sized portable laser show gadget / hand held laser.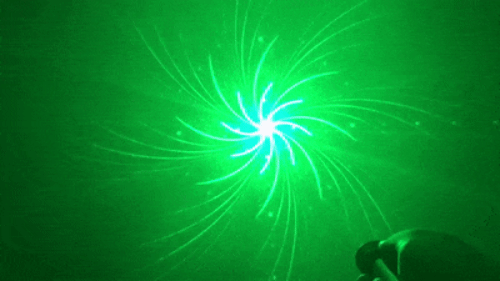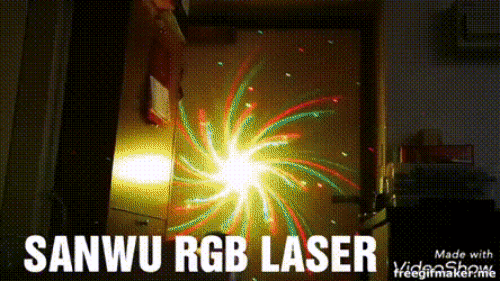 -Much will depend which RGB unit you will receive, because there will be variation in beam alignment.
Some units will be better aligned and my biggest concern is that; you can't do much about it.
-Final judgement is up to person and how well aligned unit he will get and if he is happy for it.
I think that you will not find any better RGB product considering of this size unit.
Personal note:
-If you are looking beam quality of Opt unit, you'll have to make compromises: Double the price and triple the size... You can't get everything this small packet.
PROS:
- Small size, can fit to your pocket.
- Sturdy and well machined body
- Decent runtime with 1x 18650 Li-Ion cell
- Will accept Auto-rotating starcap and *Sanwu 3X Beam Expander (not included)
- Host control rings and tailcap does have small grooves for Tritium vials

CONS:
- can't align / re-align RGB beams by yourself
MANUFACTURER:
Sanwu
PRODUCT TYPE:
Small RGB White portable laser
LAMP TYPE:
Directly-injected R/G/B laser diodes
No. OF Laser Diodes:
3
DIODE output:
520nm 100mw, 635nm 180mw, 455nm around 200mw. All diodes are single modes.
BEAM TYPE:
Non Adjustable
BLUETOOTH CONTROL:
No
SWITCH TYPE:
Stainless "clicky" on/off button on tailcap, 4pcs control rings on Head
CASE MATERIAL:
Stainless Steel
BEZEL
: Metal, AR-coated window
RECOMMEND RUNTIME
: 3 minutes at once
BATTERY:
1x 18650 or 1x 183650 *Li-Ion rechargeable battery
WATER-RESISTANT:
Yes (splash-resistant)
UNIT SIZE:
(with 18650 battery tube) 214mm L x 29.0mm Dia.
WEIGHT:
Will add later
COUNTRY OF MANUFACTURE:
China
WARRANTY:
1 year ?
PRODUCT SHOTS
​
​
SANWU RGB BEAMSHOTS​
149 HI-RES Beamshots
added to Flickr Gallery.
Lots of beamshots as I tried to document beams and
dial
as many colors as I could.
Also my natural fog machine didn't let me down.
>> Sanwu RGB Beam Shot Gallery @ Flickr <<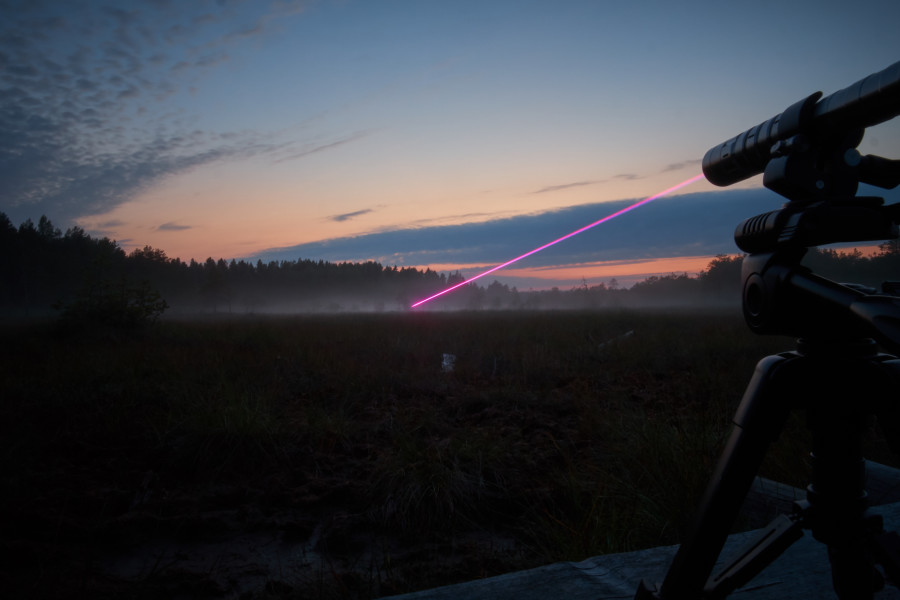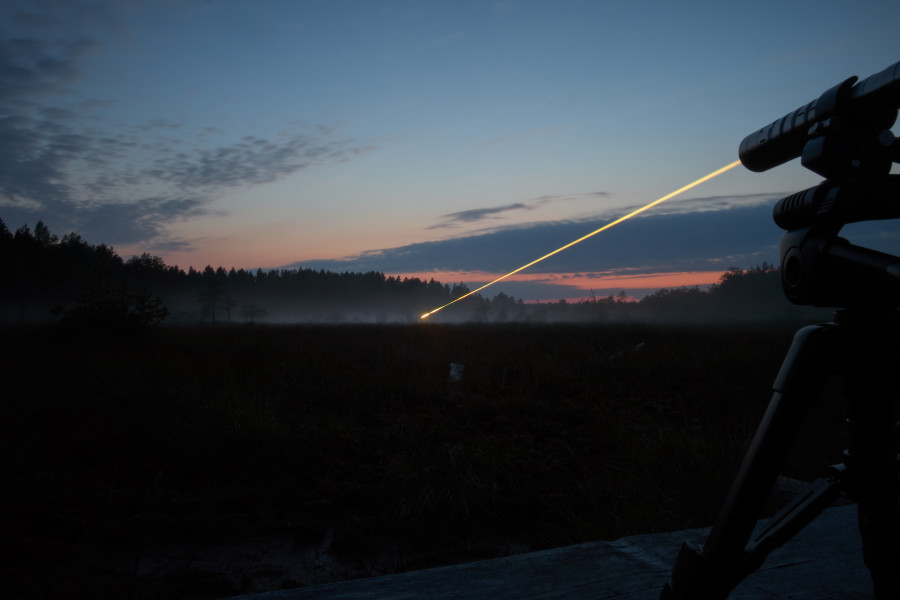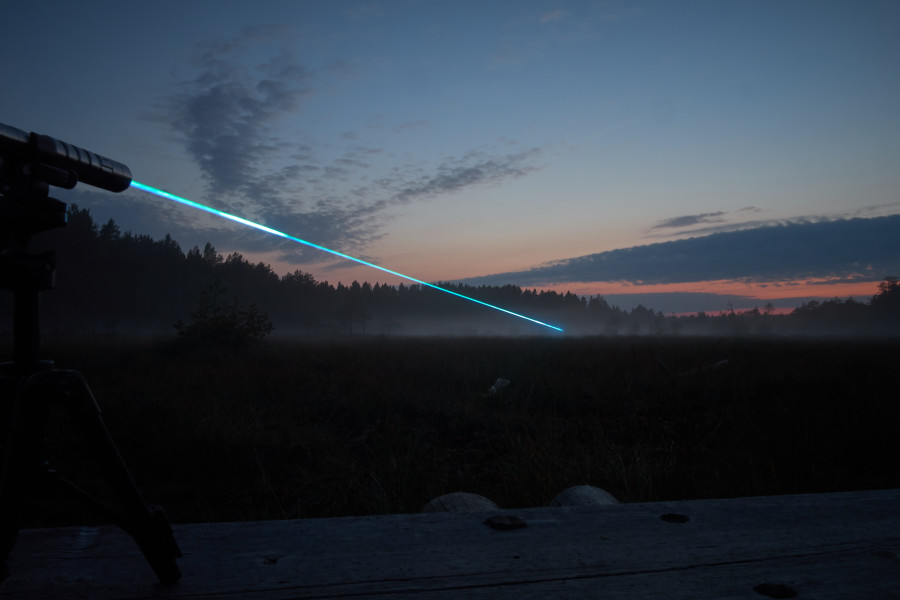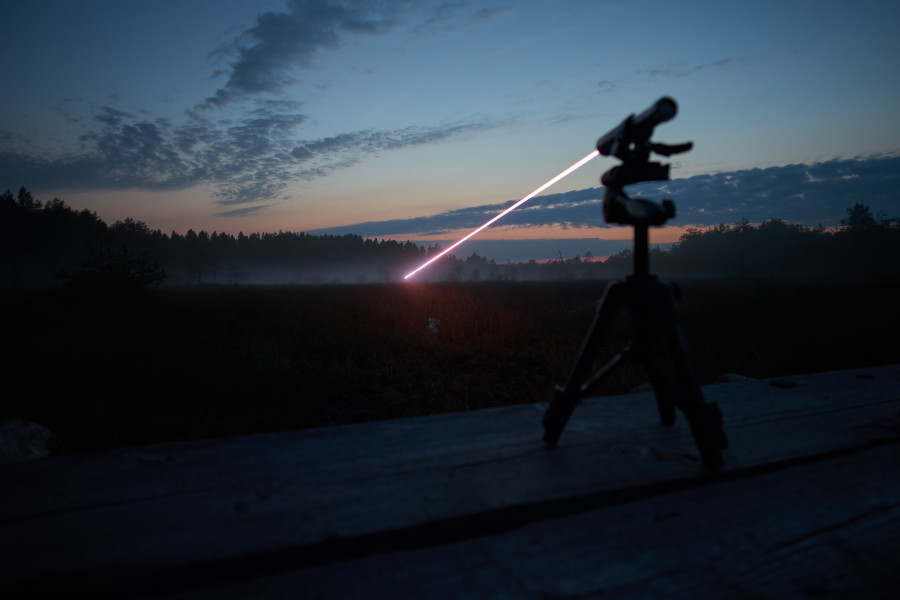 SANWU RGB BEAMSHOTS 2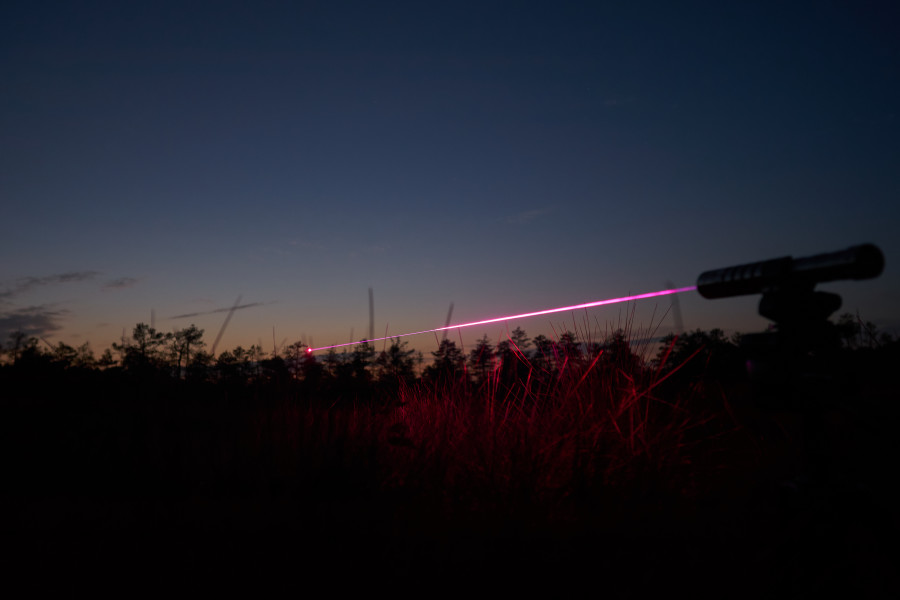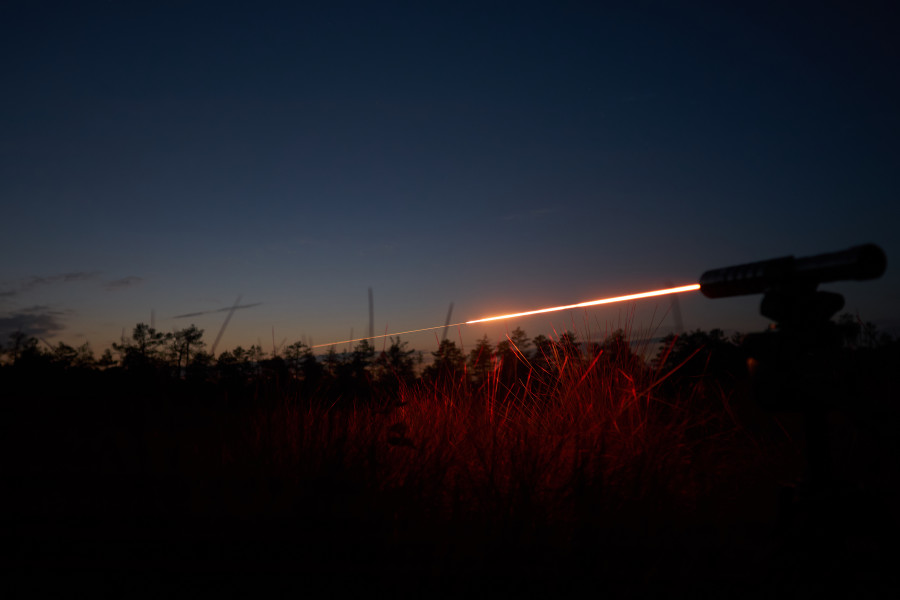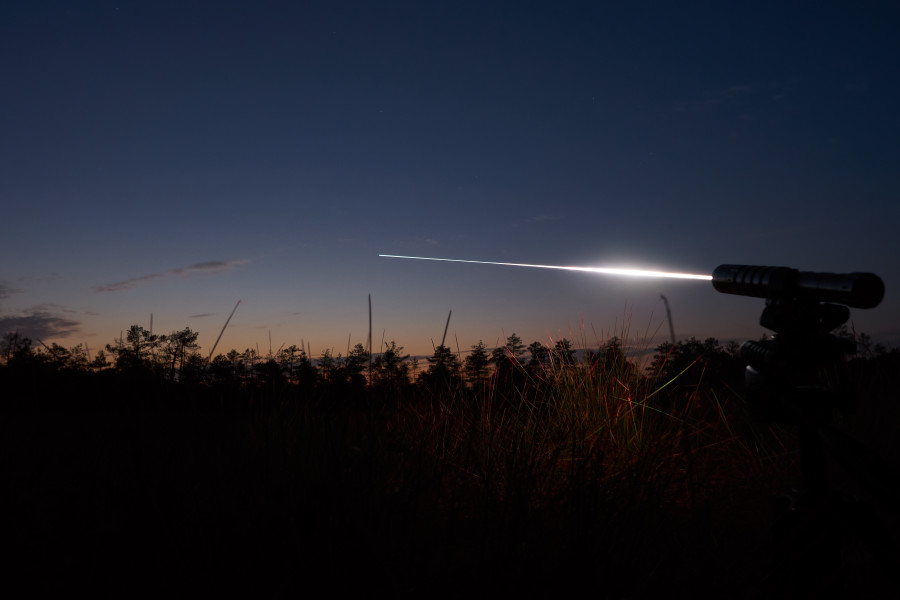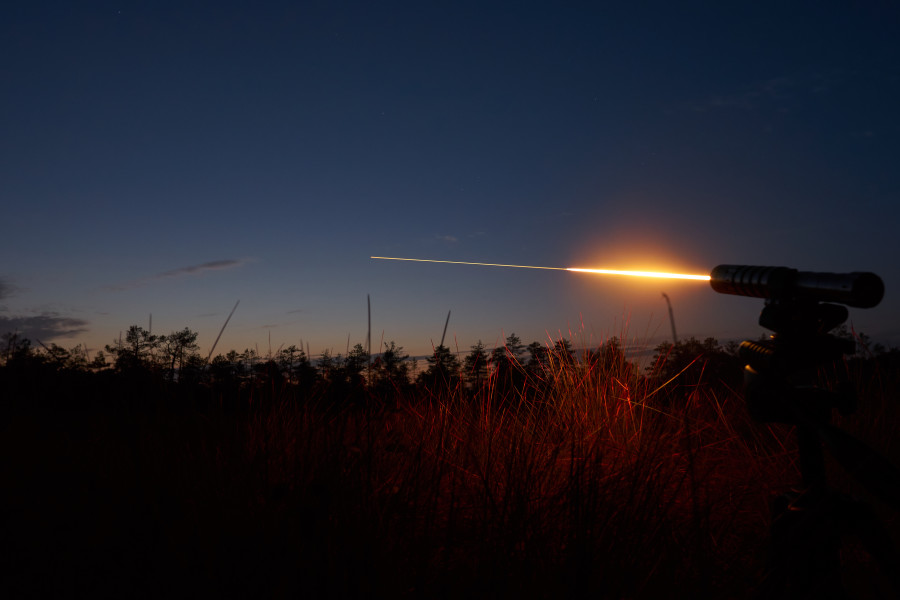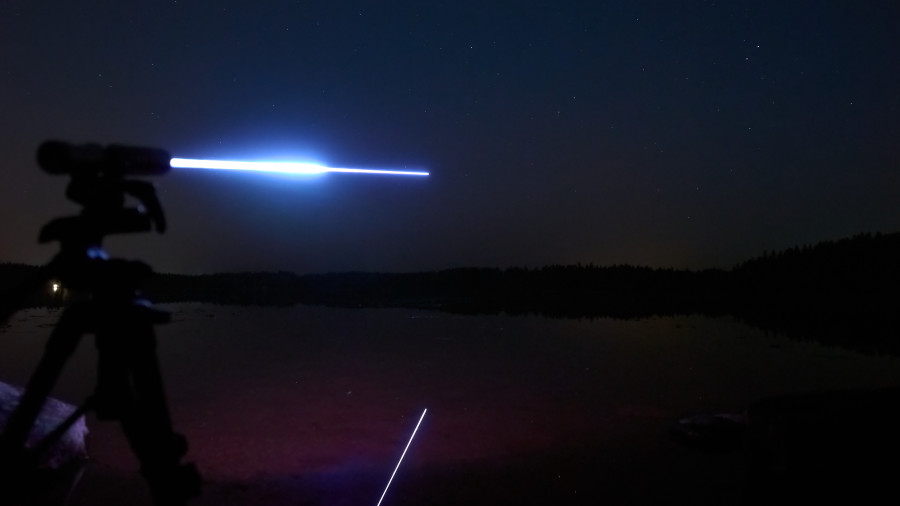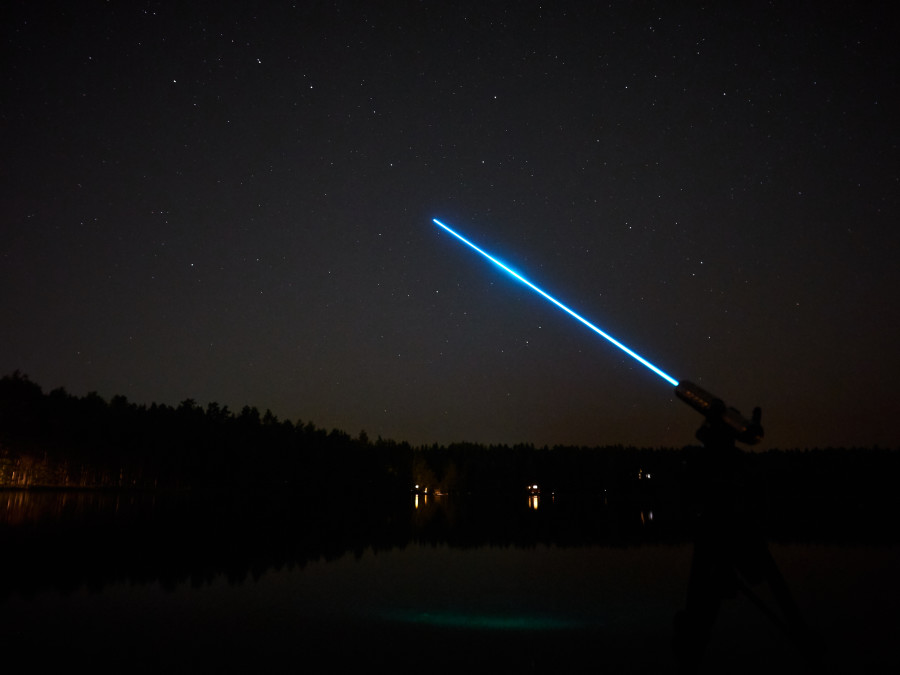 SANWU RGB BEAMSHOTS 3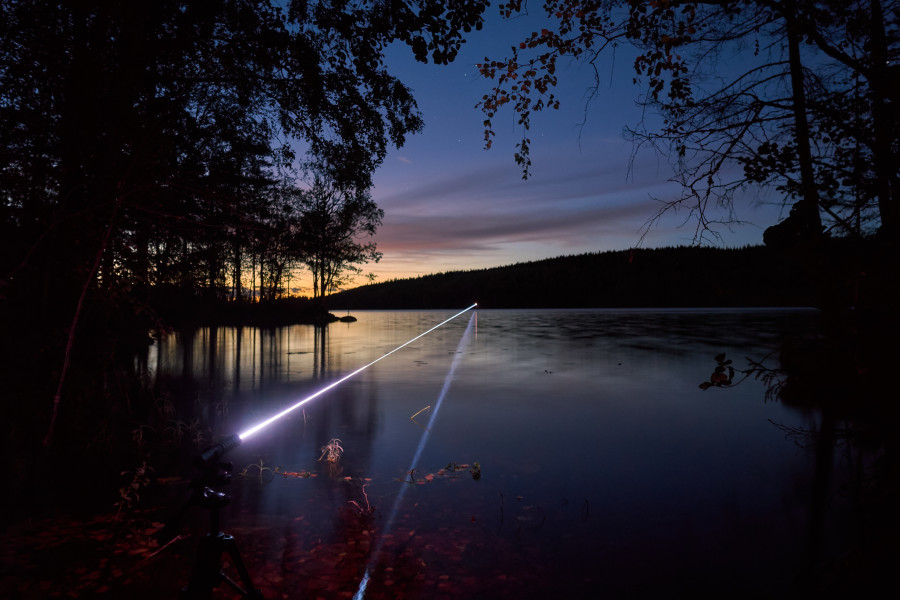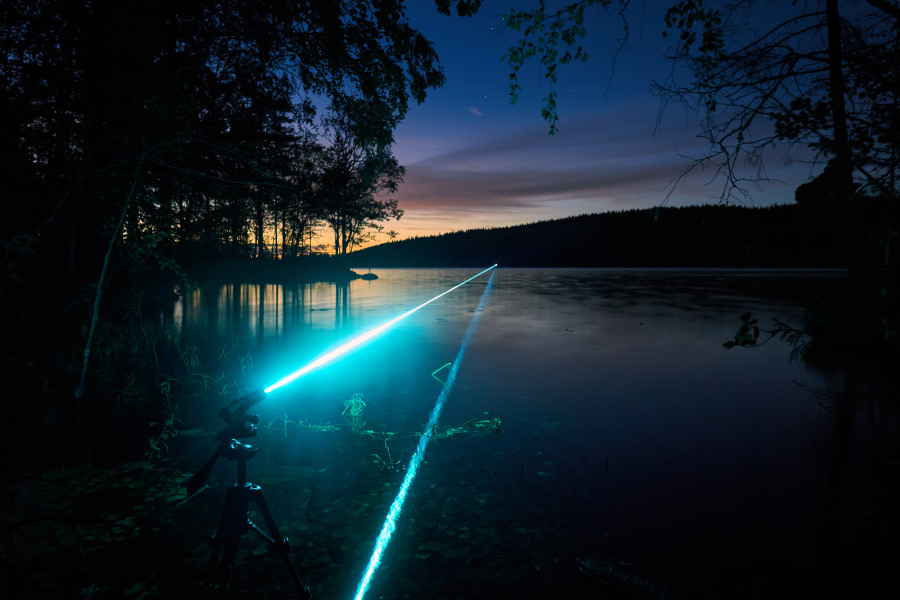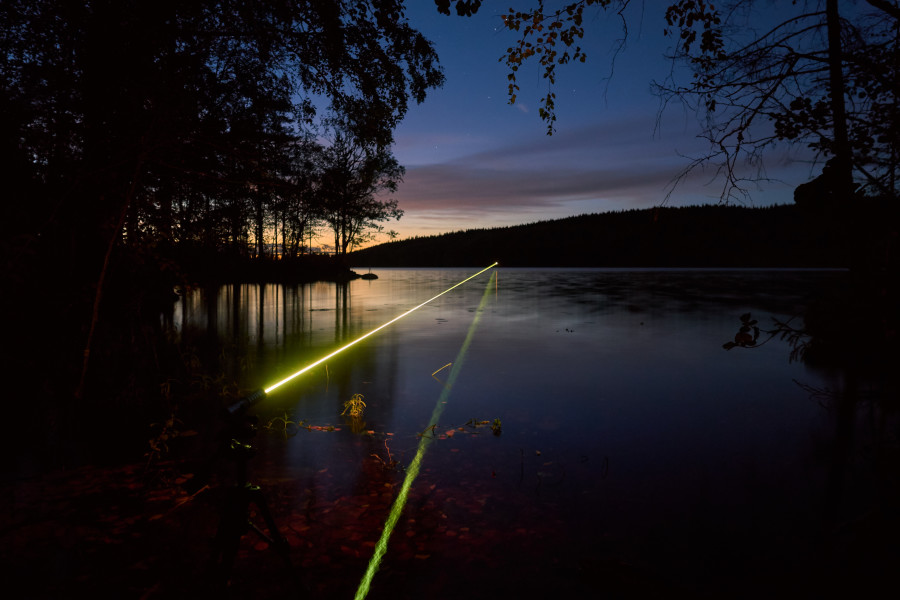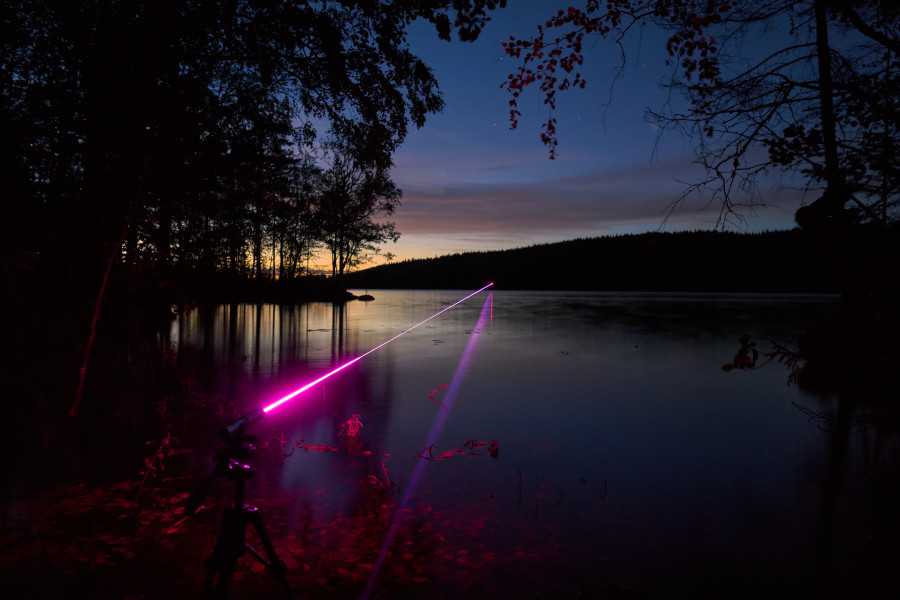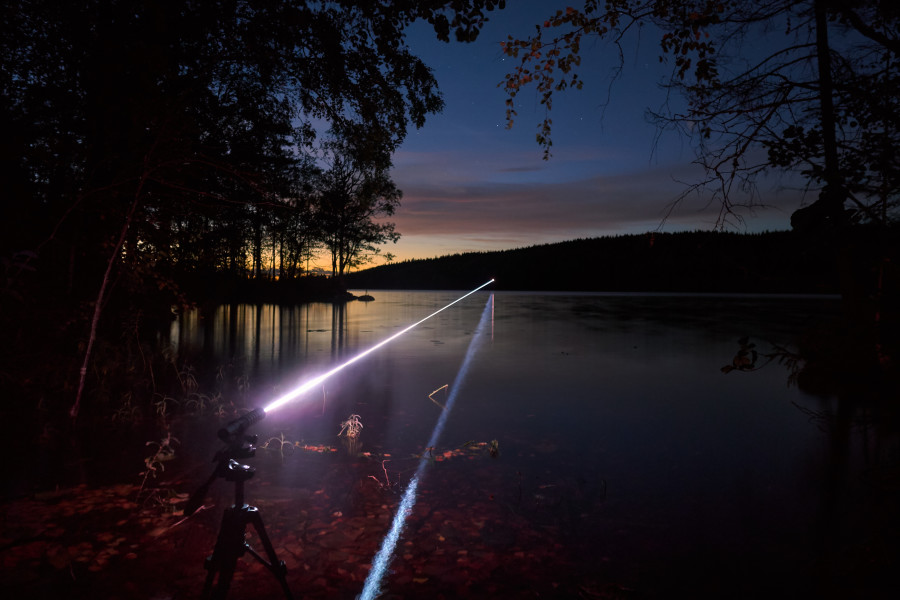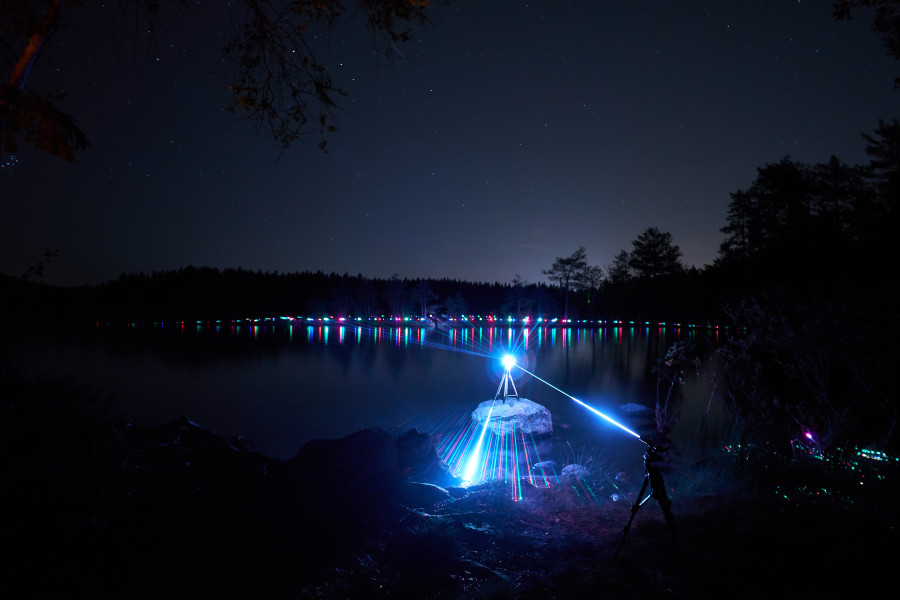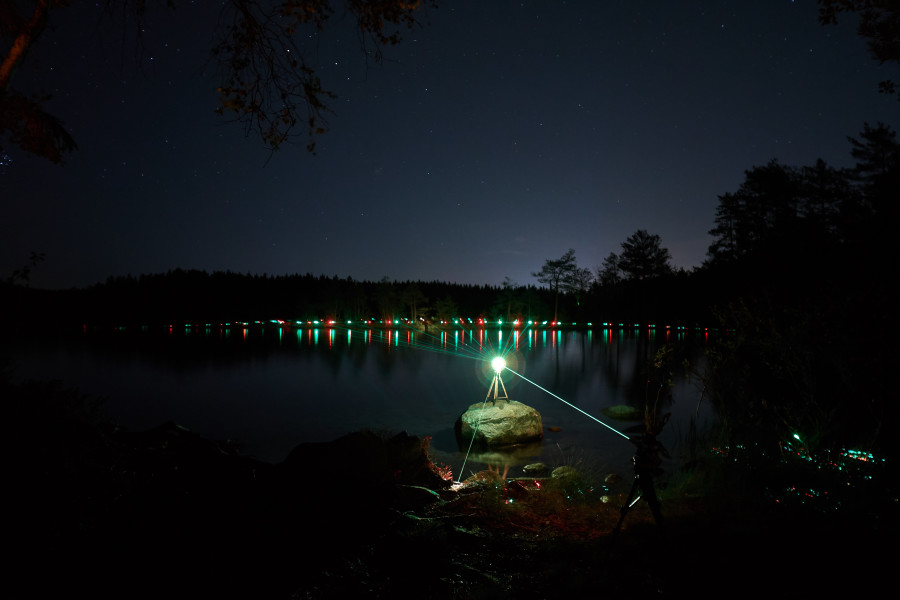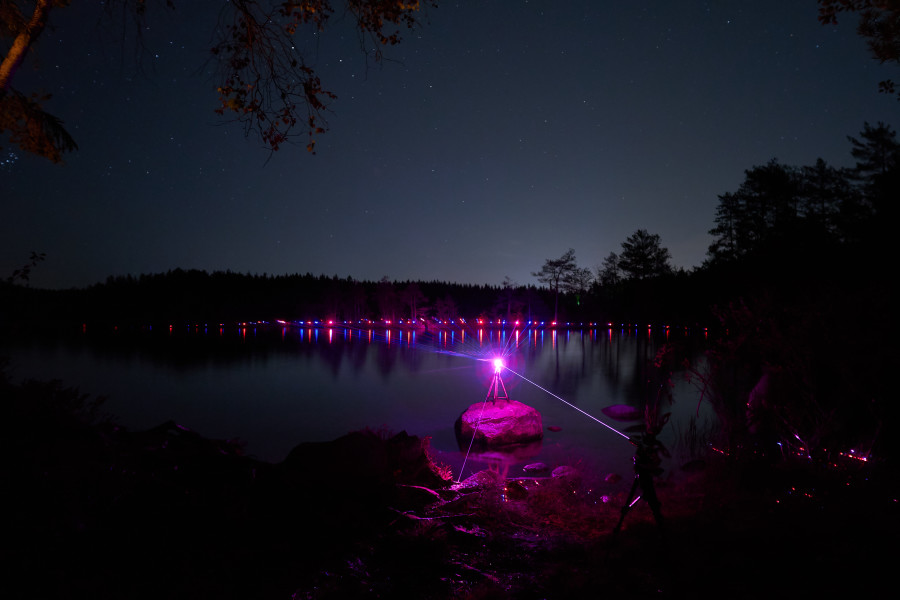 ​
Last edited: