Joined

Aug 28, 2009
Messages

1,071
Points

0
Here's some pictures of the "lab Style" Argon diffraction grating, I was looking for,
and found
, thanks to
ElektroFreak
DEOS Silicon Diffraction Grating Mirror CO2 made by Coherent Optics
This DG blows away any that I have ever used.
The line are well separated and divergence on the lines are great.
Notice the 0 order beam in pic. 1 and 8.
The 0 order is second beam from the bottom, not counting ghost beam
It appears much brighter then the parent beam. Never seen that before??
Great optic, here's the eBay listing again if anybody else wants one. This optic should be a "must have" for any ML Argon owners.
DEOS Silicon Diffraction Grating Mirror CO2 - eBay (item 390016805648 end time Jun-05-10 18:29:04 PDT)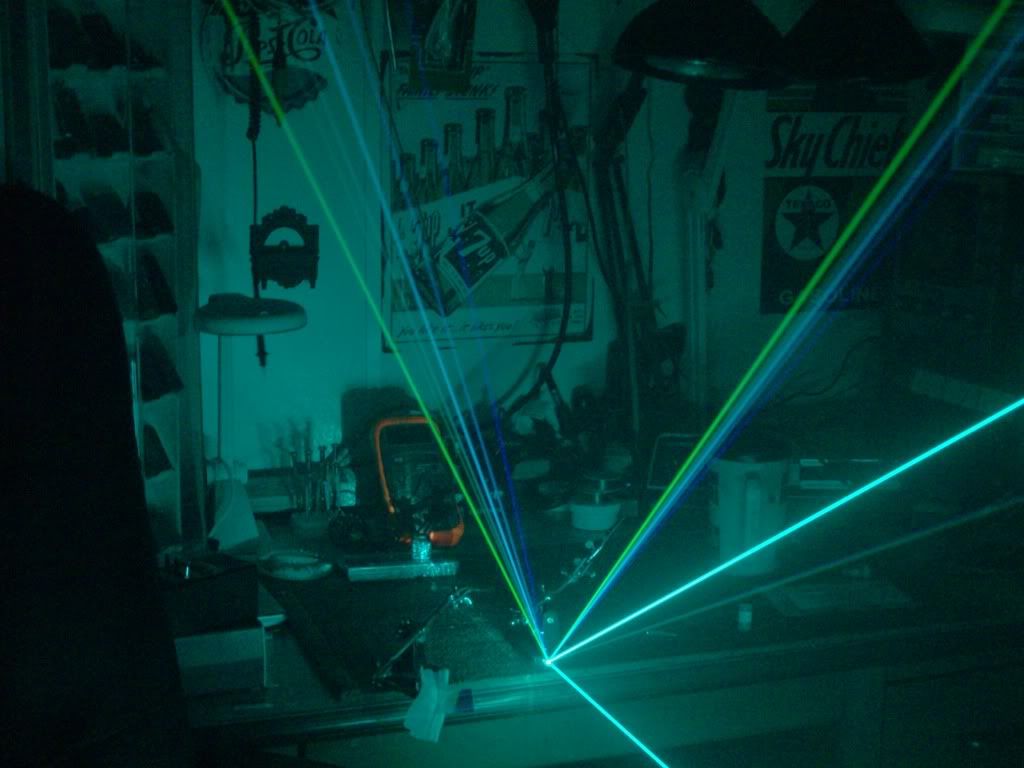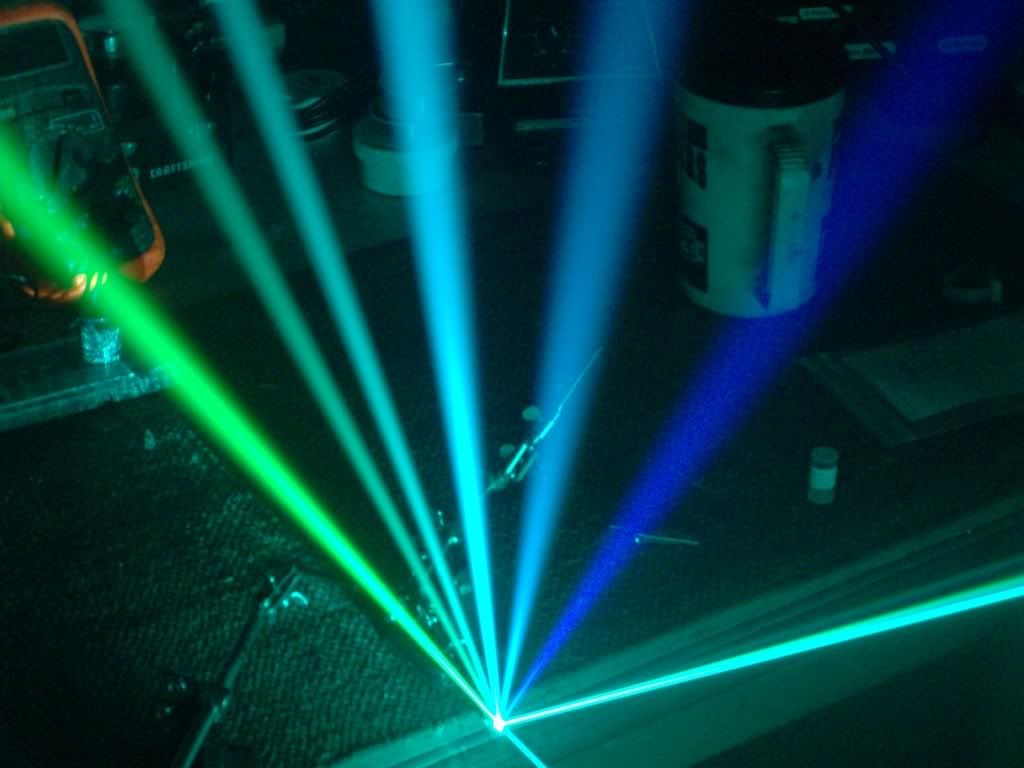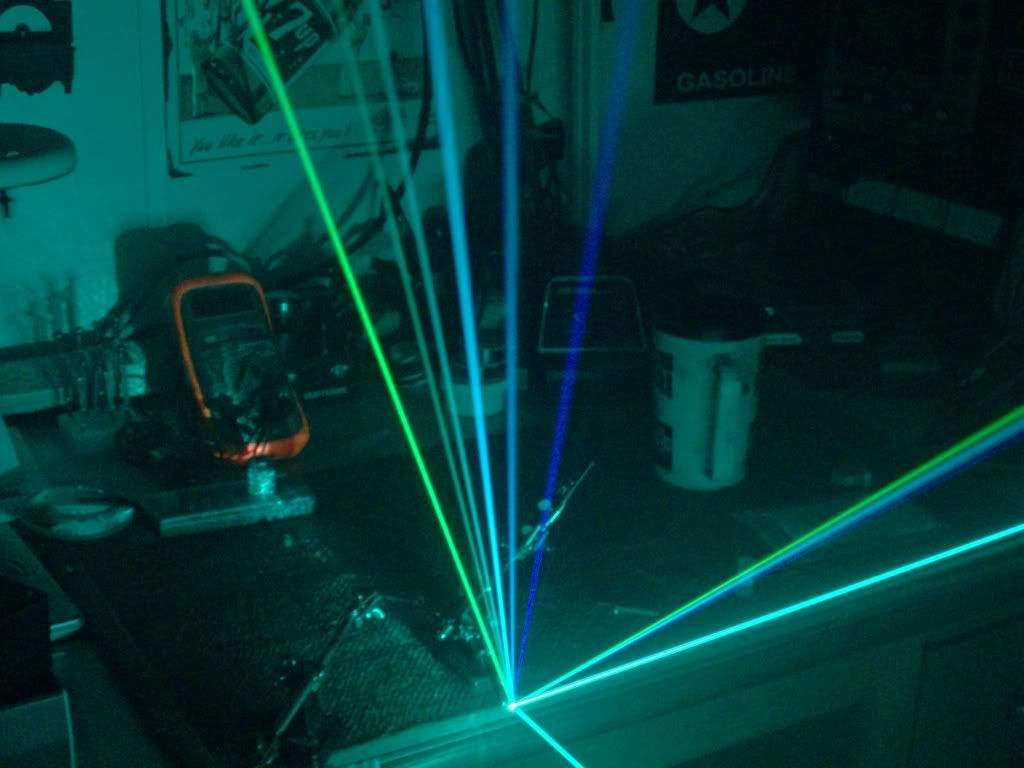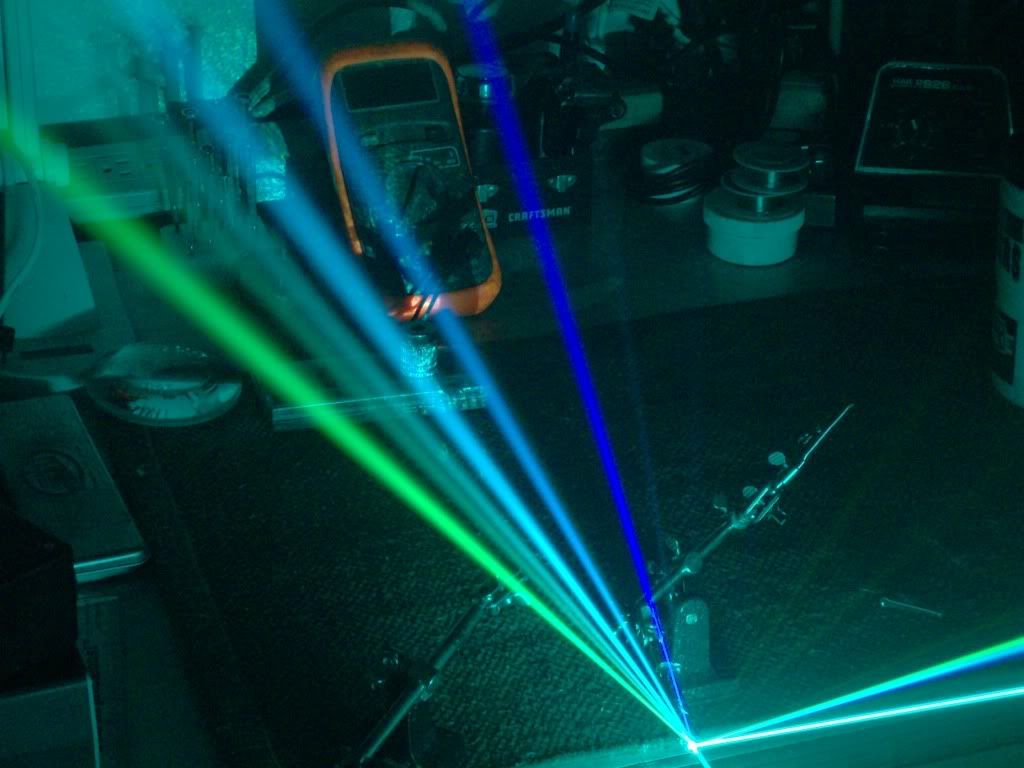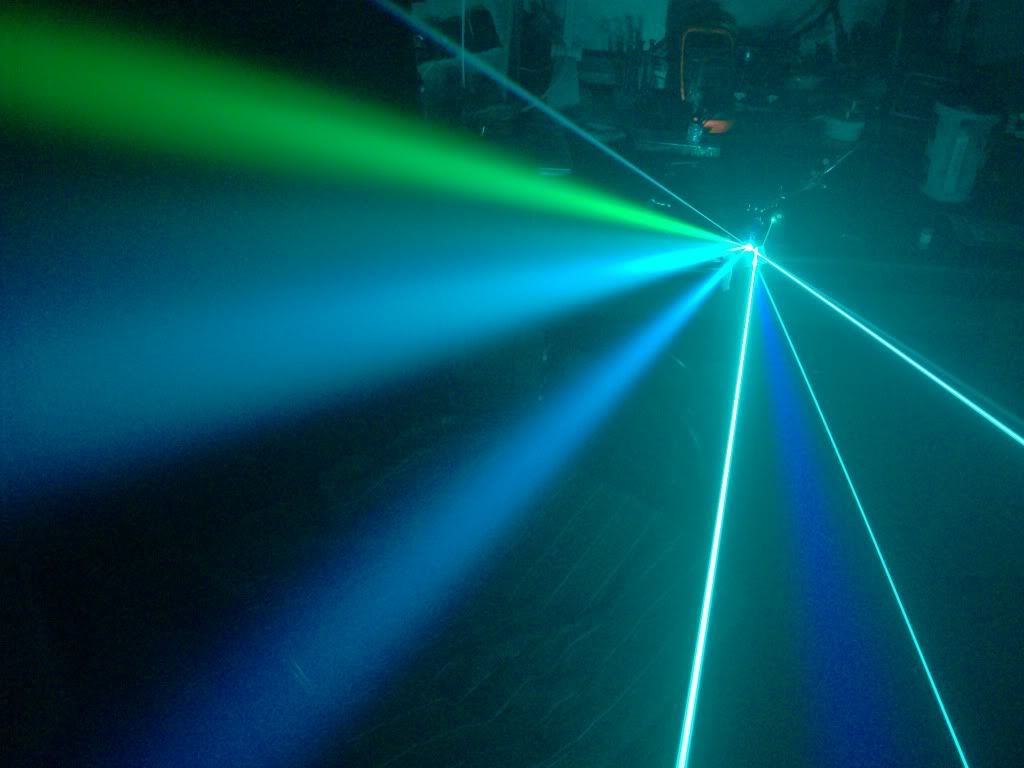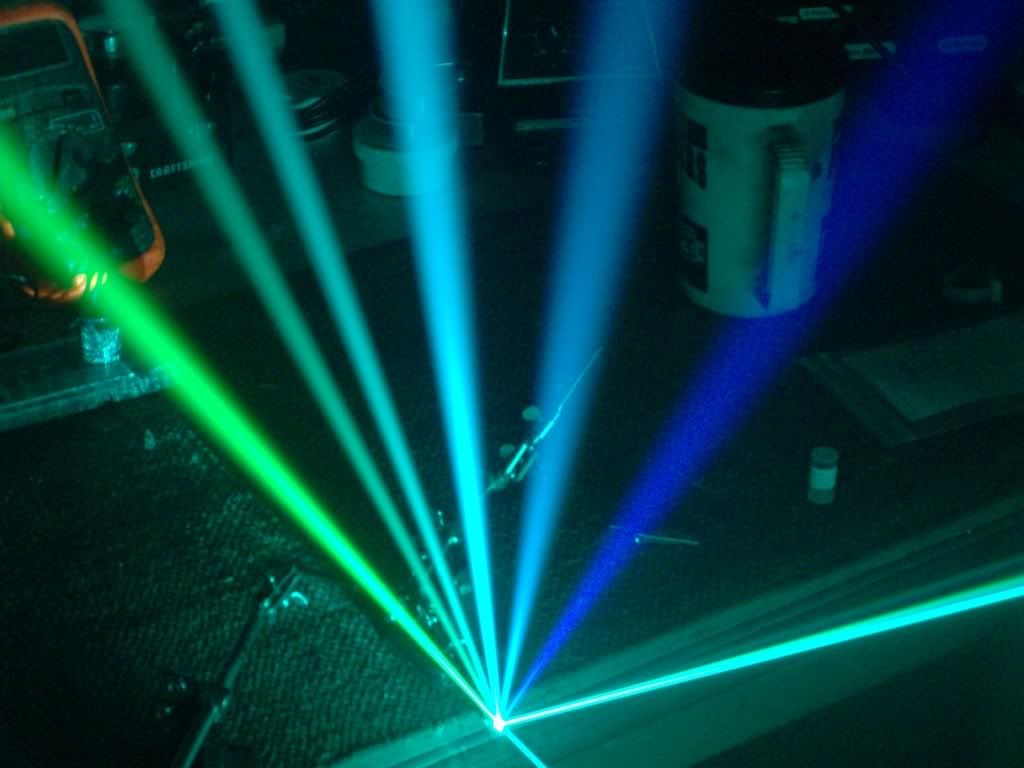 Last edited: