Joined

Mar 8, 2008
Messages

2,669
Points

48
Finally! I've had this laser for about 6 months... I knew it was gas intact but I've never gotten it to work. I tried hooking it up to another PSU (which I think may have been too weak for this head) and never got it working.
Well I finally had a chance to fix the umbilical cable (it had the wrong pinout for the PSU I want to run it on) and I got it working!!
The starter circuit for the head still doesn't work... I measured a short across the big ceramic capacitor so I think it needs replacing. No big deal though, I just used my BD-10A to start it (Oudin coil).
Now, you may be thinking "Gus, you already have big argon lazors that do like 8W!!! Why are you so excited about this little 40mW head?!"
I'll tell you why... it's one of the only small 120v air-cooled argons that I've seen which has a glass end bell, where the cathode and argon 'plasma glow' is in full view while the tube is operating.
Here are some pictures, enjoy!!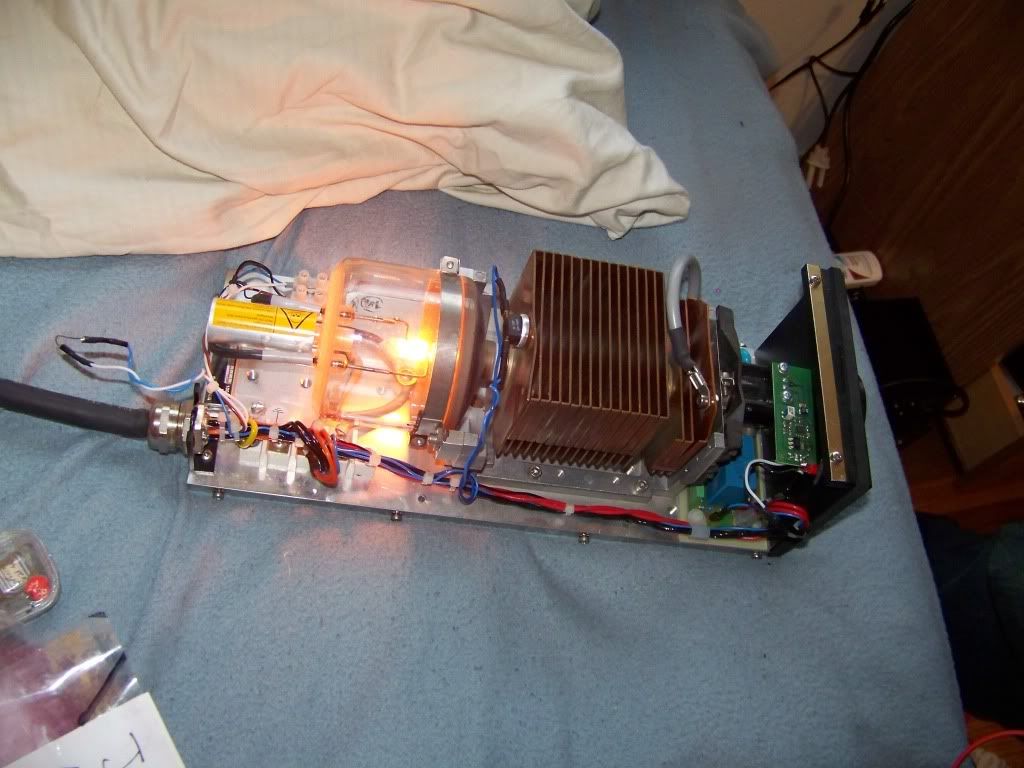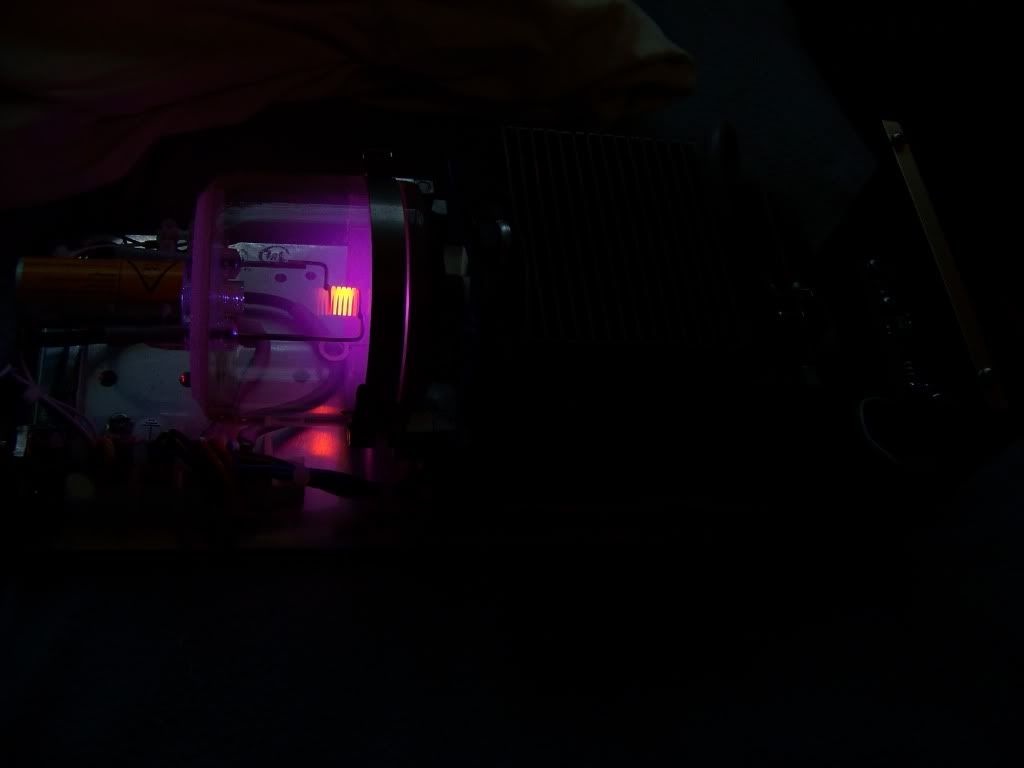 Pretty neat, huh?
Oh yeah, it DOES lase, and quite well. I just didn't get a chance to get any beam pictures because the head was running without a fan, so I only had a few seconds to get the shots.
Last edited: