There is so many $8 focalprice goggle reviews out there, so I'm keeping this part short. These goggles blocks everything I've pointed at them. There is not
any
visible green light coming through these goggles that I've seen. I'm very happy with them. They work very well for blu-ray too.
O-like 150mW without goggles: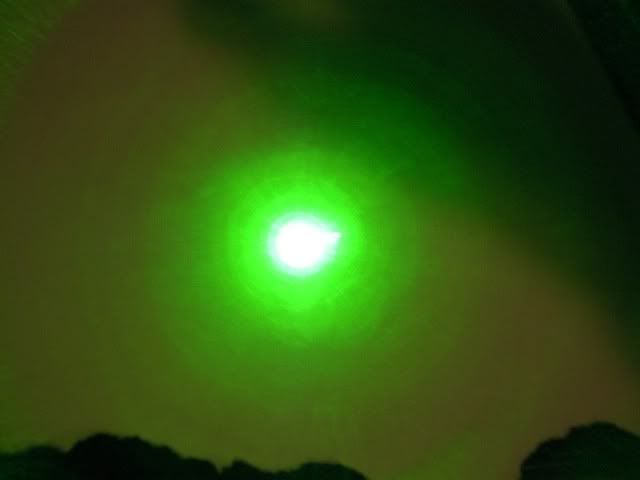 With goggles, there is only a small IR dot visible to the camera. To the naked eye it's literaly nothing:
O-like 100mW Bluray through the goggles. There is a very faint dot visible to the naked eye, but that dot is more red-ish than violet, strange..
Without goggles: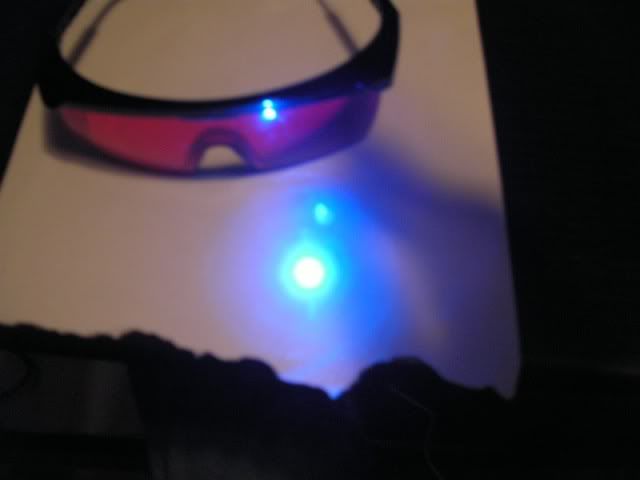 With goggles: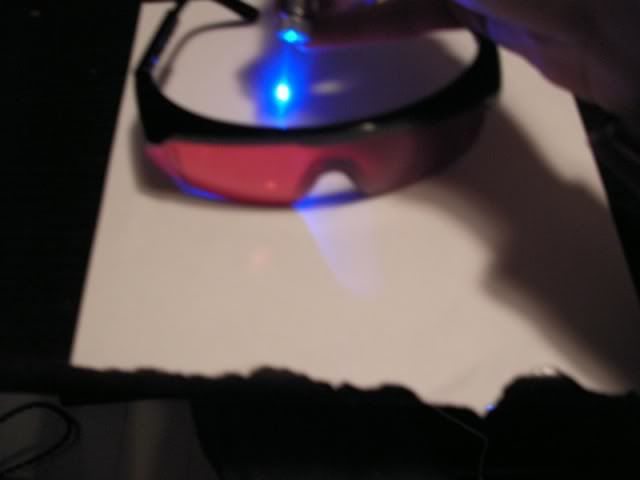 Now, for the scopeguy goggles sold here:
http://laserpointerforums.com/f64/yellow-goggles-blu-ray-blocking-43262.html
They are exactly the same as the focalprice goggles except with a yellowish plastic instead of red.
These works alright. They block some light, but there's also light slipping through. Mine seems to work worse than the pictures in the thread above suggests, take a look at this:
Now, I do not have a LPM, so I cannot know how many mW this is, but I cannot feel the heat or anything from the dot on my skin, so it's low. But I can't really say more than that. BUT, I know this: The $8 goggles from focalprice blocks way more 405nm than the scopeguy ones.
That's it.