Joined

Aug 22, 2013
Messages

369
Points

28
Okay, I admit, it's not much of a ray gun, but it's close
I went to the mall yesterday looking for Christmas gifts for my son when I stumbled on this little guy.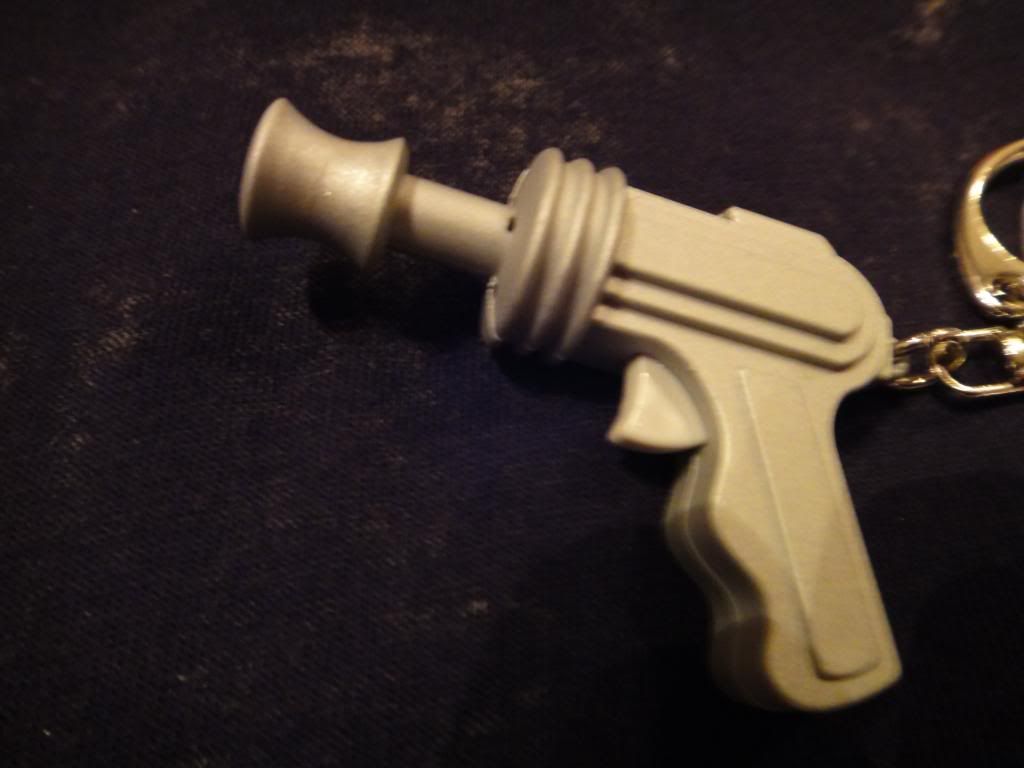 You pull the trigger and a little red LED lights up. My girlfriend looked at it and asked if I could put a laser in it. Honestly my first reaction was 'there's no way I can get a module in that!' But I bought a few anyhow, the way I see it is they would make fun stocking stuffers anyhow.
I wasn't going to work on it right away but I saw the 3 x 1.5v on the battery compartment! (sorry this one was from my cell phone)
Which meant that it was possible that I could get this to work. So I had to open it up right away. (again, from my cell phone)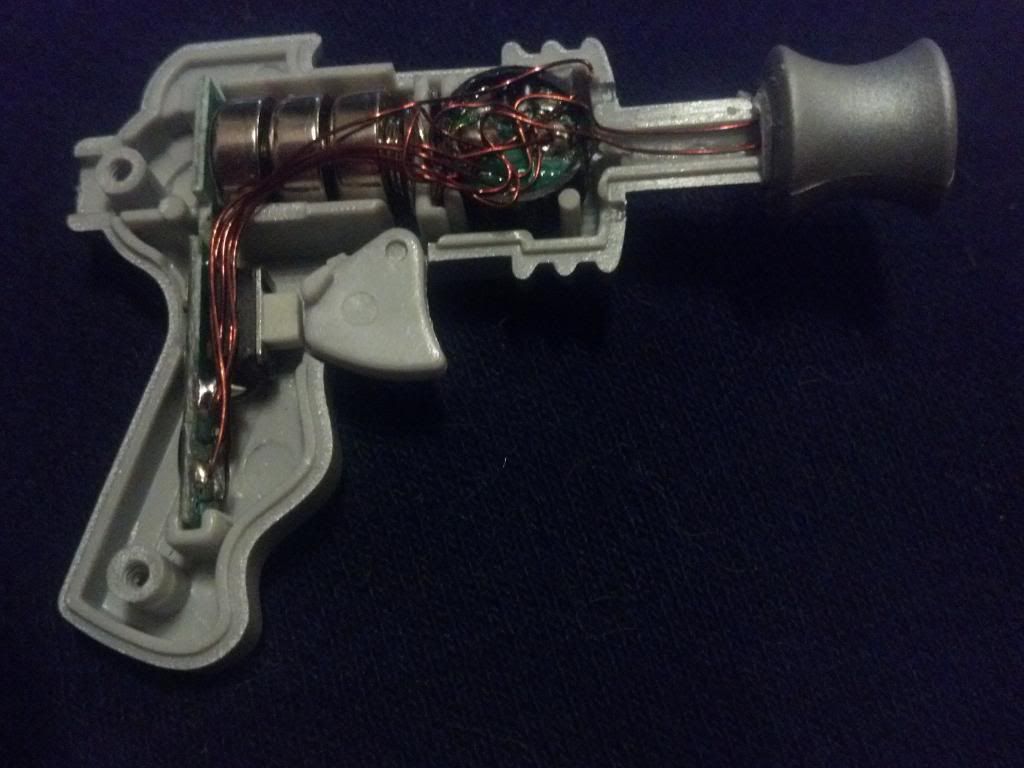 The muzzle was actually glued onto the two halves of the gun so I had to cut away one of the halves.
I did a quick size comparison with a cheap fasttech 1mW module. (last cell phone picture)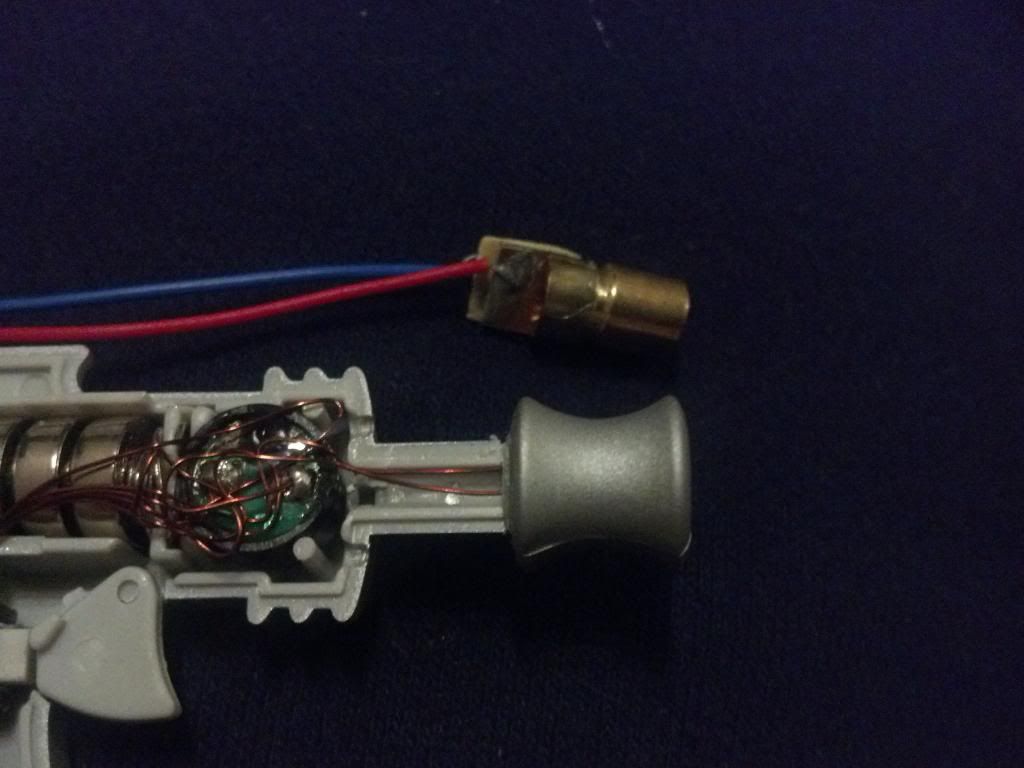 We're still in good shape, I knew I would have to Dremel out the muzzle but I was pretty confident that it would all fit.
While dremeling the muzzle it detached from the barrel. So I pressed the module in and epoxied the muzzle back on to just one of the sides so I could still open the unit to get to the batteries.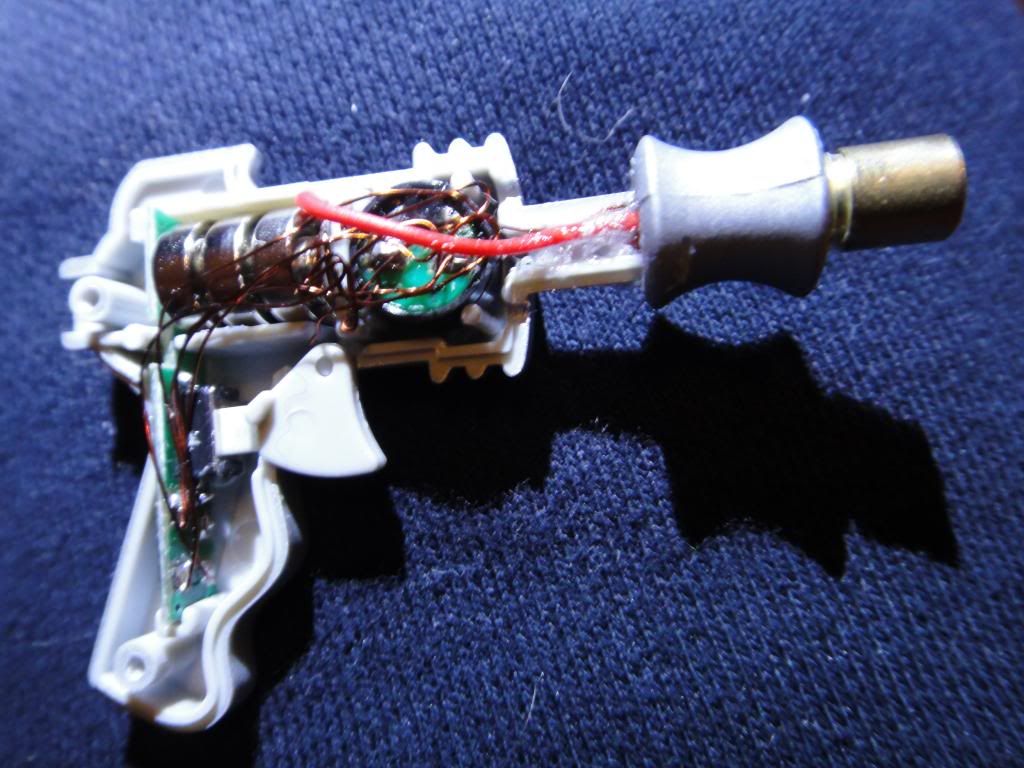 Put it all back together! and Proof of Life!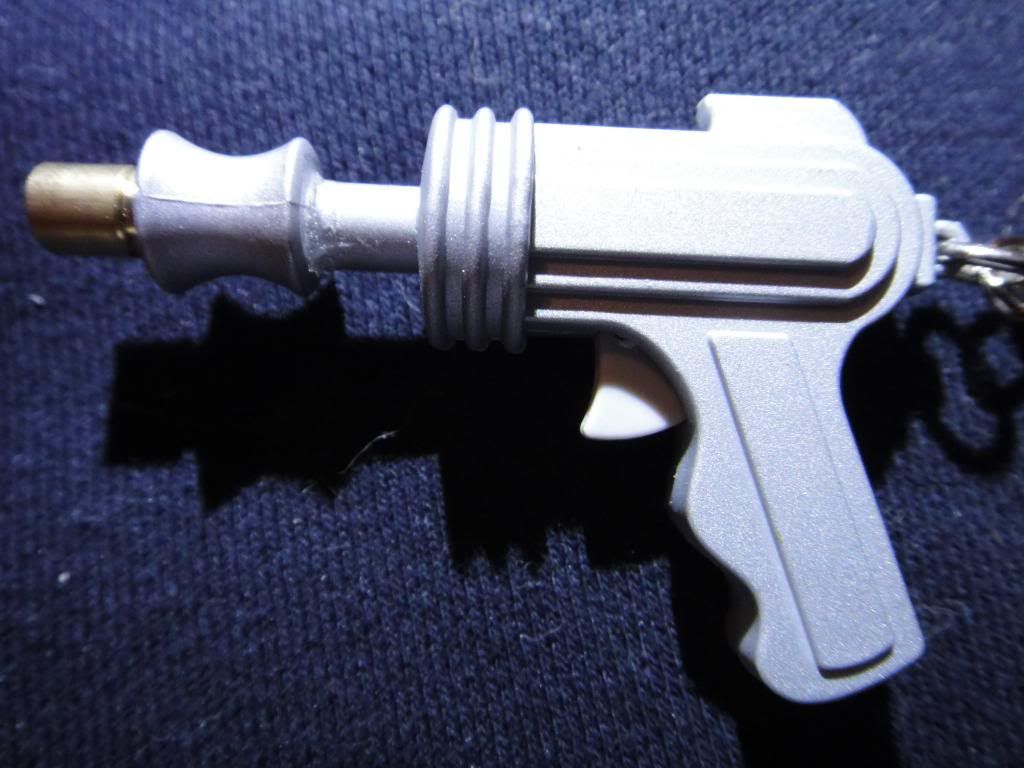 Finished Ray Gun next to a new unit - Ruler for scale
BEAM SHOT!!!! Okay, not so much, no matter how dark or how much fog, it just wasn't happening.
Thanks for reading!