I just finished building another NUBM34 monster "pointer". I used a Hercules 20V Flashlight for the host and it was a pretty good choice. The only slight issue is that it's quite front heavy so it can tip over easily. I used two 60V boost converters and a 20A momentary switch from O'Reilly's Auto Parts store. The first 50V converters I purchased were DOA so I got the 60V ones instead. I had to add some heatsinks to the copper plate because it gets hot very quickly. The drivers are set to around 50V and 3.5A and each one runs two rows of diodes in series.
Parts List: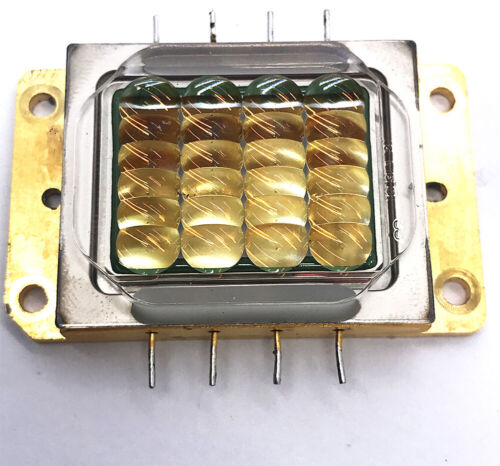 Find many great new & used options and get the best deals for NICHIA NUBM34 455nm 115W High Power Multiple Blue Laser Diode/Tin-Pin at the best online prices at eBay! Free shipping for many products!
Amazing deals on this 20V Cordless Work Light Bare at Harbor Freight. Quality tools & low prices.
www.harborfreight.com
Photos: