Well-known member
LPF Site Supporter
Joined

Jun 12, 2015
Messages

7,254
Points

113
I recently obtained a CNI unit, but I need clarification on the allowed input ac voltage. On the back there is no specs plate, product/serial numbers etc. But someone has taped on it 110v. Inside the psu there is a rectifier that says it allows 85-264v. Long story short, I need to run it on 240v. Is there any reason why this psu wouldn't run on 240v, or anyway of making sure it can? I don't want to run it and risk breaking the psu.
I'll add some images later, I'm on my mobile atm. I thought all CNI psu's would accept us/uk voltages personally.
Edit: Added a couple of images.
I haven't come across CNI PSU with an emergency stop like that before. I've tried searching to see if I can find out more about this specific driver. But I have only come across it on a auction.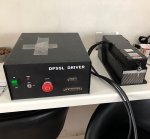 This is from the side of the unit.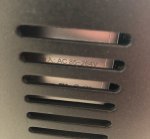 I'll get a few more pictures including one of the back. And I'll see if I can take a look inside it today.
Last edited: