Super Moderator
Staff member
Joined

Apr 6, 2014
Messages

2,609
Points

113
I couldn't resist these gorgeous hosts from Rich, which I've bought over time as they became available.
Initially he made the two small Vape hosts for me specifically in those colours as I planned to put a 405nm in the purple one and a 490nm in the turquoise.
Then, when the large blue host (1x 18650) came up for sale I bought it for a second 490nm module I have had stashed away.
Recently the long green host (2 x 18650) was for sale so I'm thinking of putting an NDG7475 in that one.
Should be able to light the cigars with either the 405nm or the 520nm, that way they'll have a dual purpose .... :crackup:
Mind you, I haven't smoked a cigar in years but hey, they smell lovely just sitting in the humidor.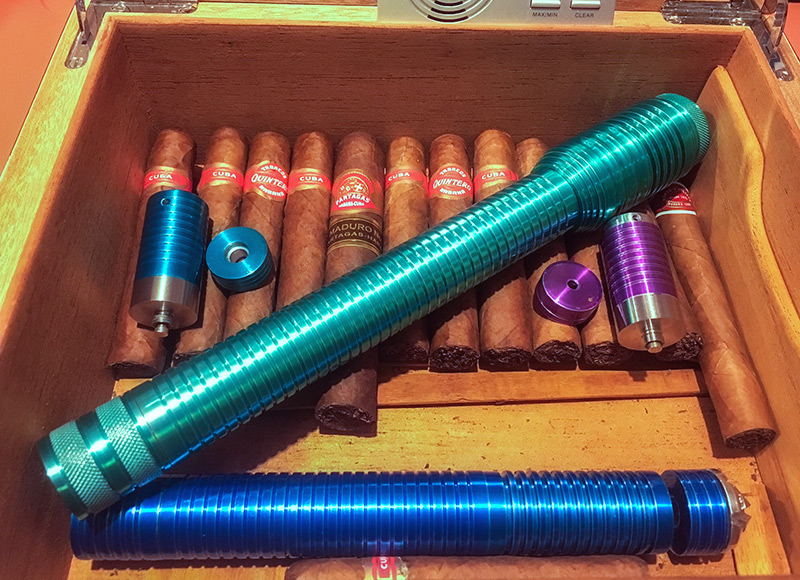 Mind you, the hosts might have to sit in the humidor and age for a while, till I get around to completing them.
I still have a coupe of badboybilly's units to review first.
RB