This is my
first review
so advice on how to make my reviews better is always welcome but i hope you enjoy this quick review
I took part in Mohrenberg's GB for the custom focus adapters and heat sinks. I ended up placing two orders since my first order didn't include any heat sinks.
My order:
2x Unfinished Custom Focus Adapters
2x Black Anodized Custom Focus Adapters
1x Copper C6 Heat Sink
1x Black Anodized C6 Heat Sink
Communication: 10/10
Mohrenberg was very good at providing updates regarding the status of the GB. I became very excited when he provided a picture of the milling on the focus adapters. They looked absolutely killer in the pictures and i was hoping they'd live up to the pictures
Price: 10/10
Well not much to say here, Mohrenberg gave everyone in the GB a killer price and im actually kicking myself in the butt for not purchasing more!!!
Shipping: 10/10
Mohrenberg was hoping to get everyone's orders out last Friday (April 19) but was unable to. My order shipped out Monday (April 22) and i picked it up this morning (April 24) so less than 2 days shipping is absolutely incredible!!! The envelope was in perfect condition when it arrived and everything was packaged very nicely. My order was supposed to arrive tomorrow (April 25) based on USPS estimates but it arrived a day early so who am i to complain :na:
The goods: 10/10
I opened the envelope up and expected to have everything just sitting inside but i was pleasantly surprise to find a sealed manila envelope inside the shipping envelope. When i opened the manila envelope, all of the products were then individually packaged in small plastic bags. this was a really nice touch and ensured no damage to the anodized pieces. The quality of the milling is spot on! it exceeded my expectations i had from the pictures! The anodizing is flawless (even though the camera seems to pick up "scratches" they are not visible at all even in varying light conditions) The heat sinks and focus adapters are amazing and i couldn't be any more pleased!
Overall: 10/10
Mohrenberg went above and beyond on this GB. I highly recommend jumping in on his GB's or even buying these products from his website. I provided links below to all of the products on his website from the GB in case you missed out. I just purchased a JAD C6 Kit from Moh yesterday and will be making another review on that along with a complete build documentation so keep an eye out for that soon.
Now for the pictures!!! Pictures don't do justice! These are and im not kidding you, FLAWLESS!!!!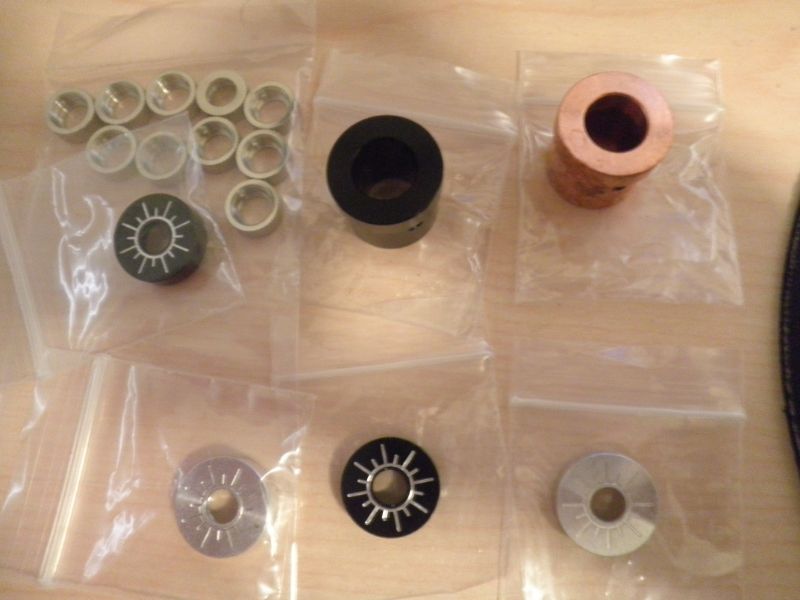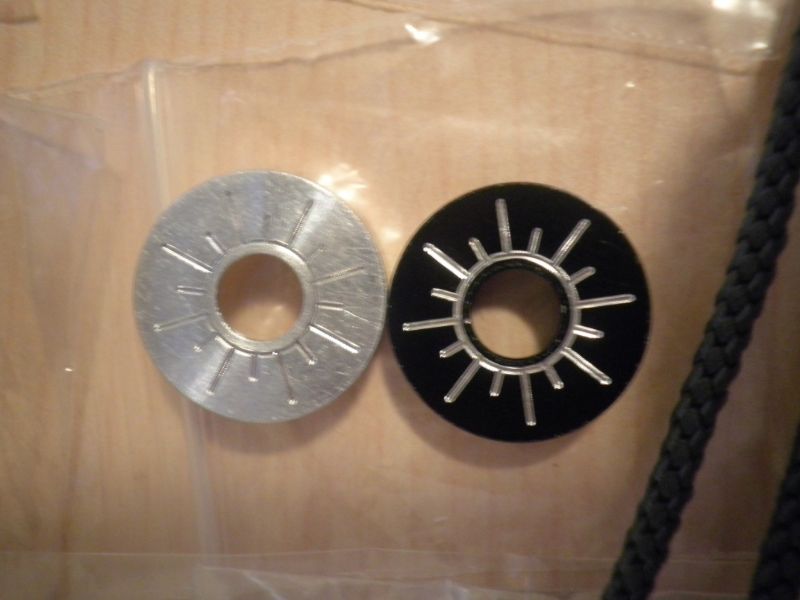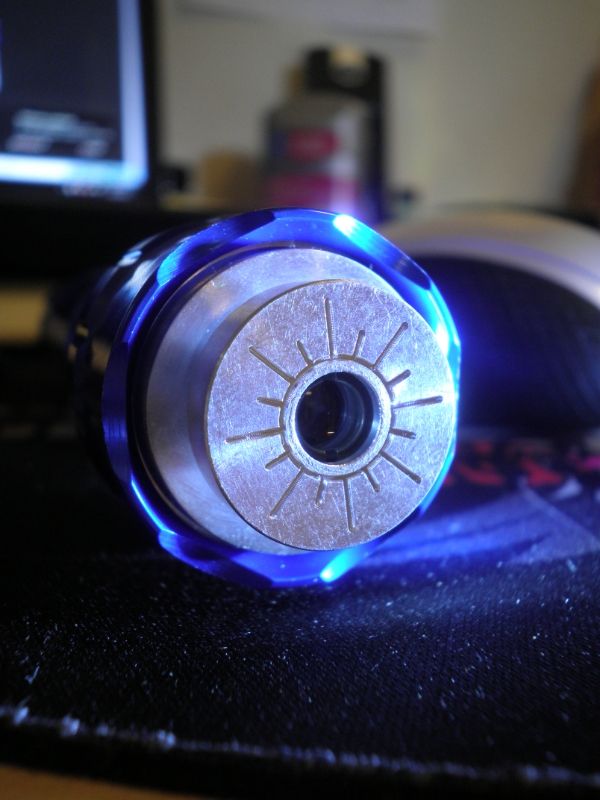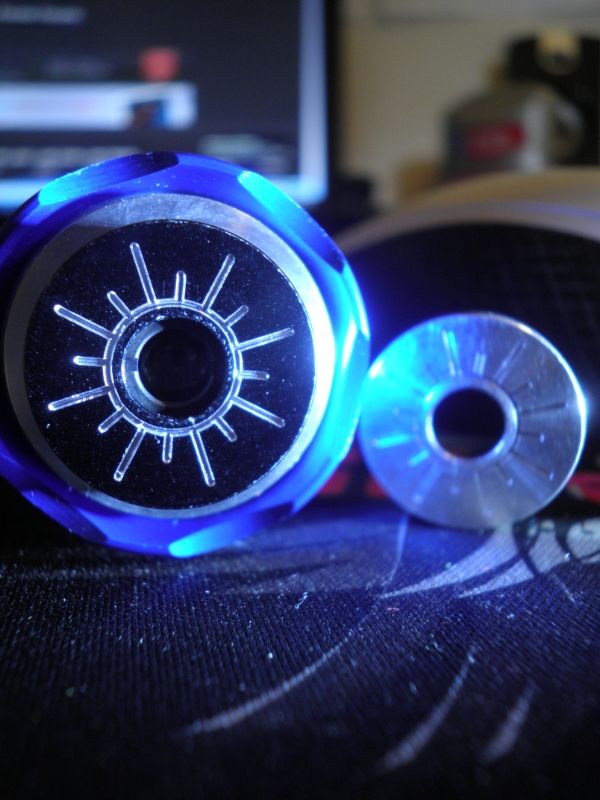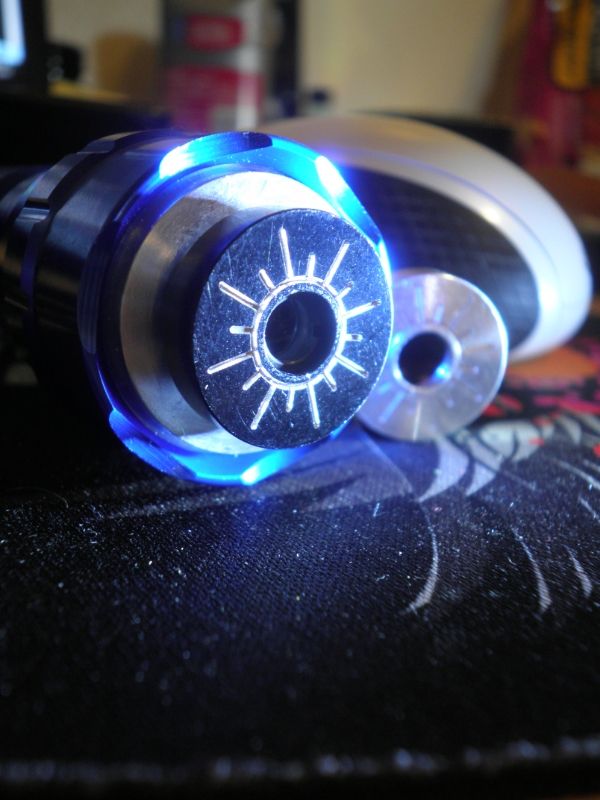 The laser is my 1.5W 445nm in a 501b host, built by Blord. I didn't take any pictures of the heat sinks because i don't have a C6 host to put them in ATM but i will include them with the JAD review.
Side note- the milling on the face of the focus adapter isn't overly deep. however, it is deep enough to add GITD but i wouldn't recommend trying on this focus adapter if it is your first time since it may be harder due to the small space. Also you wouldn't want to ruin these if it was your first time because they are that nice! These will be getting GITD in the future but im going to enjoy them plain for a little bit
Are you are wondering what the bag of aixiz focus rings is doing in the first photo? Well didnt want to do a boring review on them but i placed my order sunday (April 21) and they also arrived today. Like my order from Moh, they were estimated to arrive tomorrow (April 25) but came a day early!!!
:beer: