Joined

Mar 3, 2009
Messages

2,072
Points

0
Because I love all things
waterproof
, I had to get the 100mW waterproof, Focusable 405nm laser at Rayfoss (here):
Rayfoss
The build is very similar to other Rayfoss pointers, except that it is focusable, and only comes apart in 2 places (3 pieces).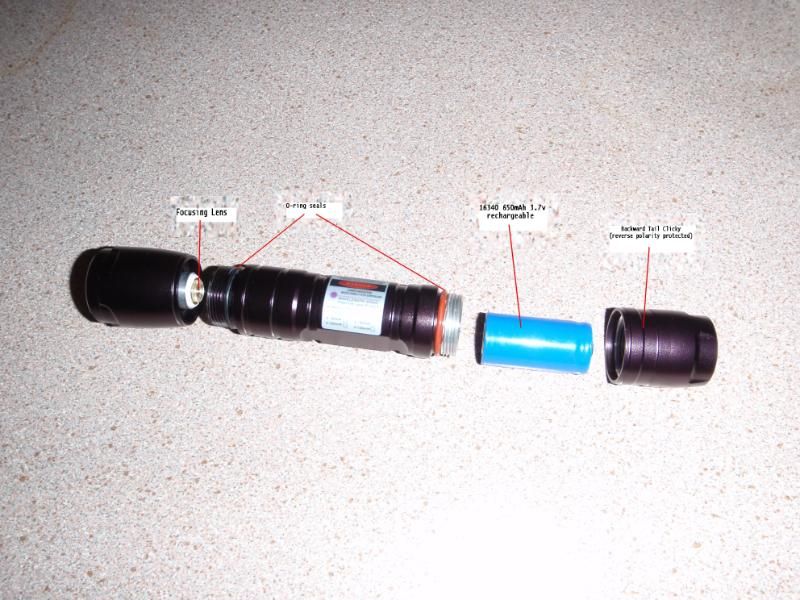 As you can see from the image above, the focusing lens sits in the head of the laser. It is an acrylic lens that is focusable and sits very close to the diode (~3mm). My laser arrived focused at infinity (long beam) and a few twists of the head, and it focuses for burning:
.
One thing I found strange is that the Rayfoss laser is case-positive, when all of my other Bluray's
(LPF member builds)
are case-negative. So, it's good that the tail clicky has reverse-polarity protection
(I was told)
.
Thanks to Daguin, I was able to meter the laser.
So. It measured very close to 100mW: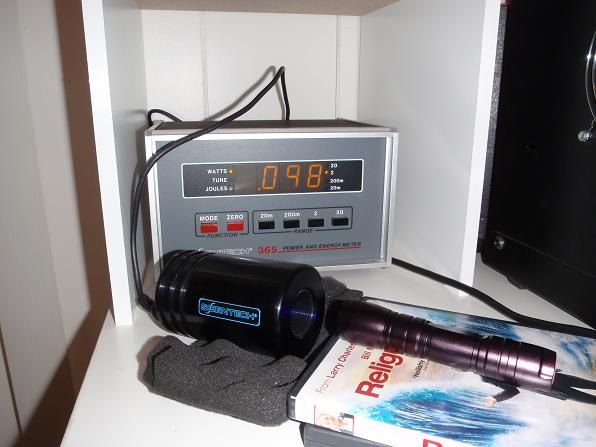 From the Rayfoss Picture the laser looks black.. But it's actually a very dark purple.
And, of course it is Waterproof:
Video taken in my sink at ~6in deep. Haven't tried the swimming pool yet. :tinfoil:
I
do
recommend this laser for anyone that wants a durable waterproof bluray. :beer:
Last edited: