Joined

Jan 20, 2015
Messages

252
Points

18
Overview
Here's a review of my custom 520nm Ehgemus and DTR special build. I have combined a 1400mw+ NDG7475 module from DTR with a powder-coated custom host from Ehgemus.
The host
This is a 2 x 18650 aluminium host with a sublime white powder coat. I worked with Ehgemus to confirm requirements and opted for a master tail switch coupled with a momentary side switch and a nicely machined focus adapter. It is a work of art.
I will let the pictures do the talking!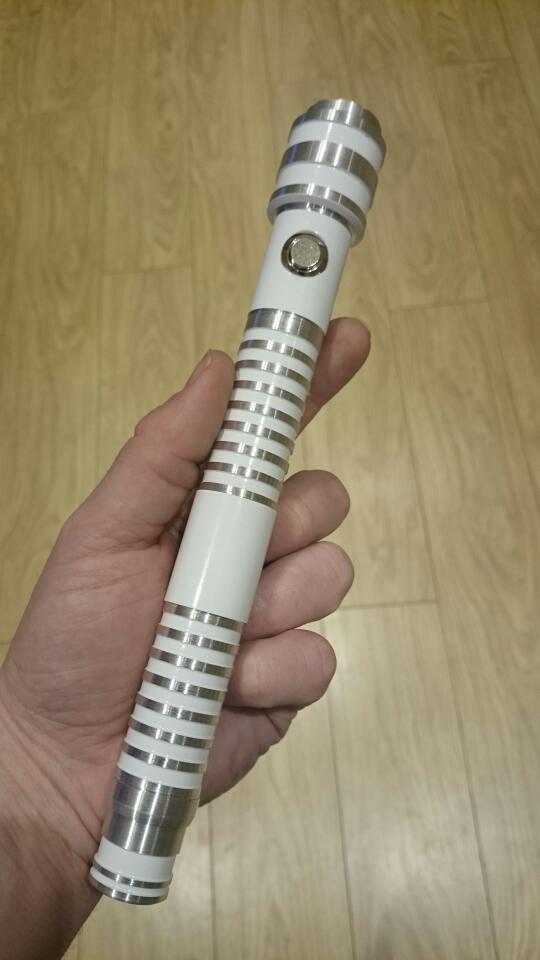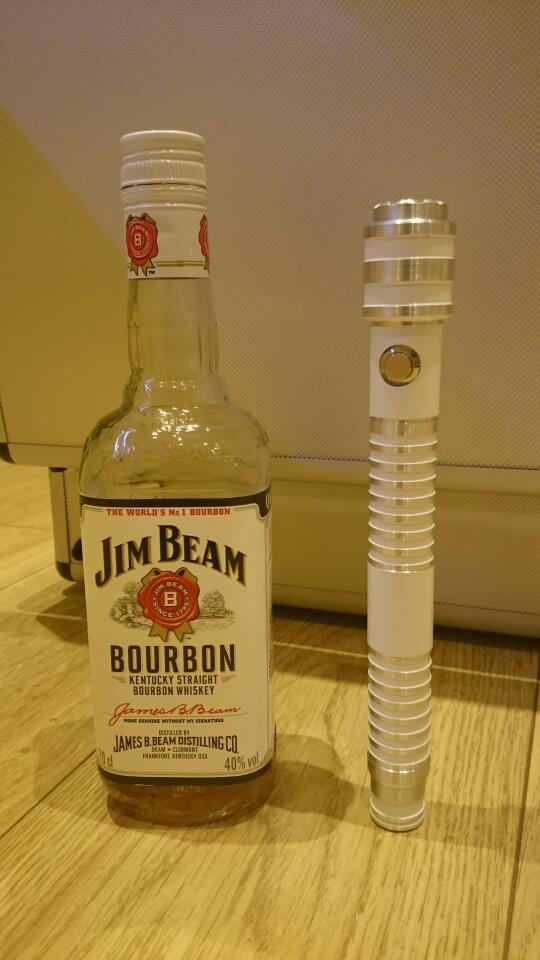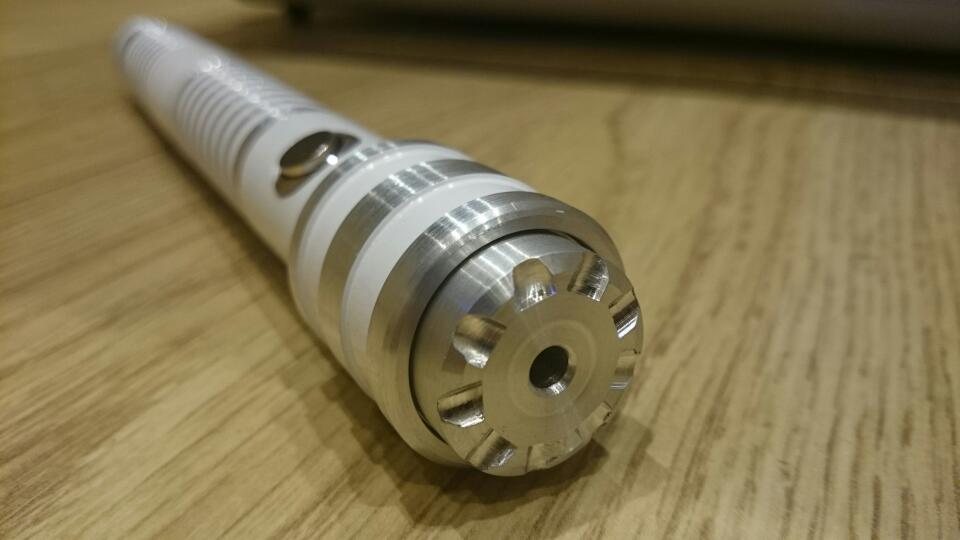 Specifications
- NICHIA NDG7475 520nm diode seated in 12mm copper module coupled with x-boost v7 driver (by Lazeerer) set at 2.4A.
- Estimated output power = 1400mw
- G2 lens with focus adapter
- Operating voltage = 6-9 VDC
- Tested with 2 x Sanyo 18650 Li-ion (2400mah) @ 8.29 VDC.
- Current draw at tail cap = 1.43A.
- Estimated run time on full charge = ~ 100 minutes
- Recommended max duty cycle = 120s on, 30s off.
- Beam divergence = 2.91 mrad.
- Beam diameter @ 2' = 2.08mm
- Beam diameter @ 13.75' = 12.51mm
- Relative Brightness = 675 lumens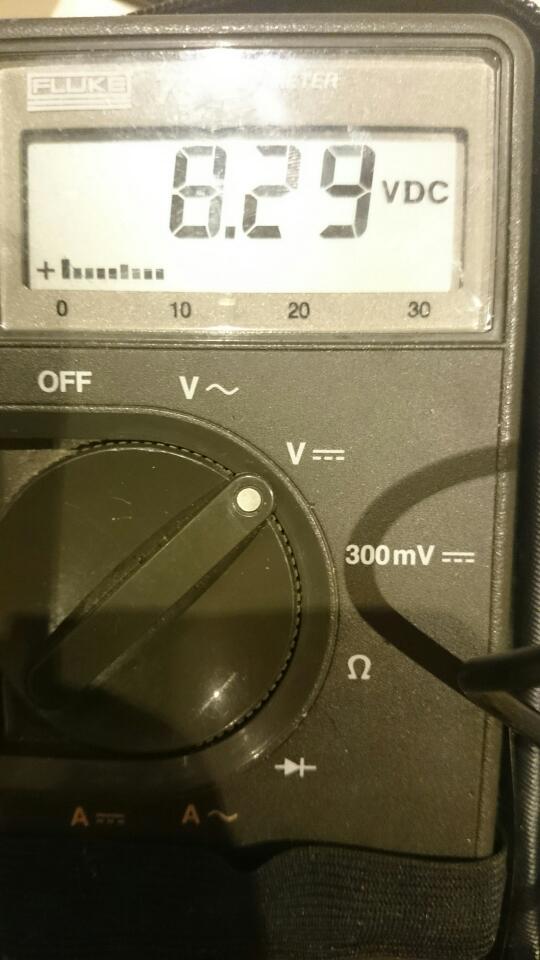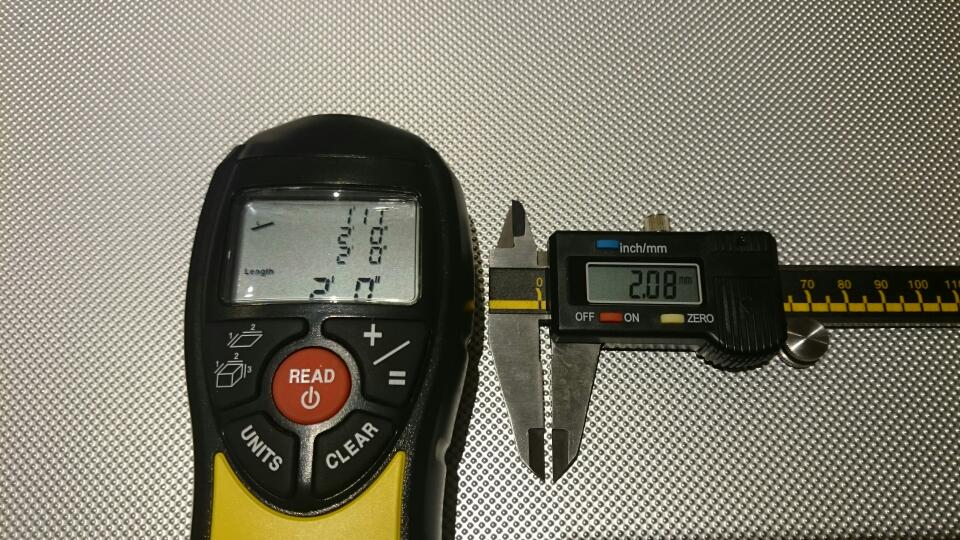 Test and build pics
Assembly couldn't be simpler as the host came with a pre-wired contact board which was then soldered to the driver leads on the DTR module. (I tested polarity of the host before hooking the leads together).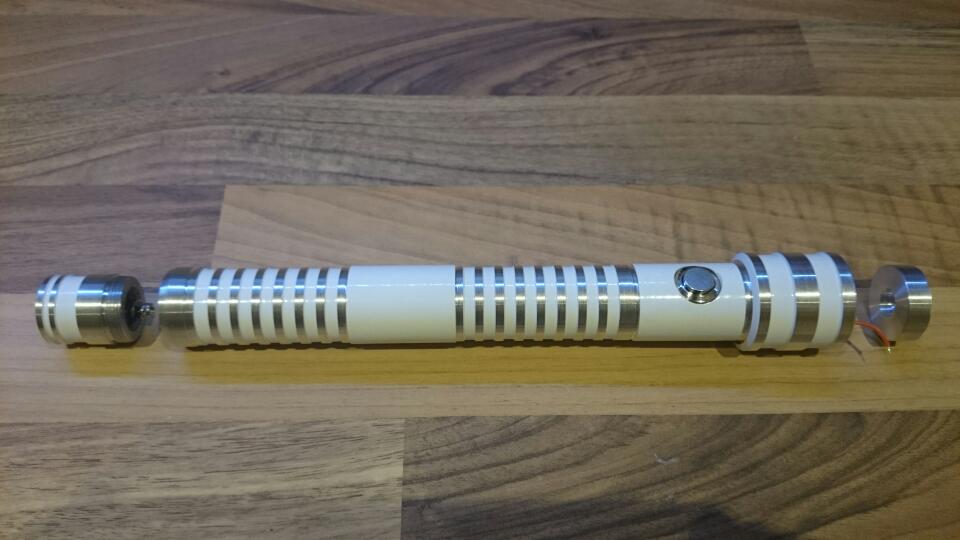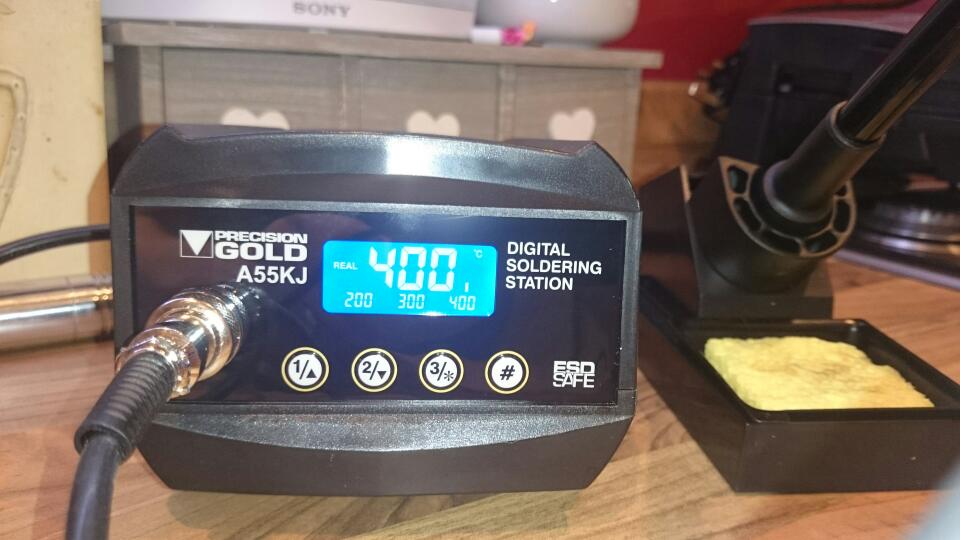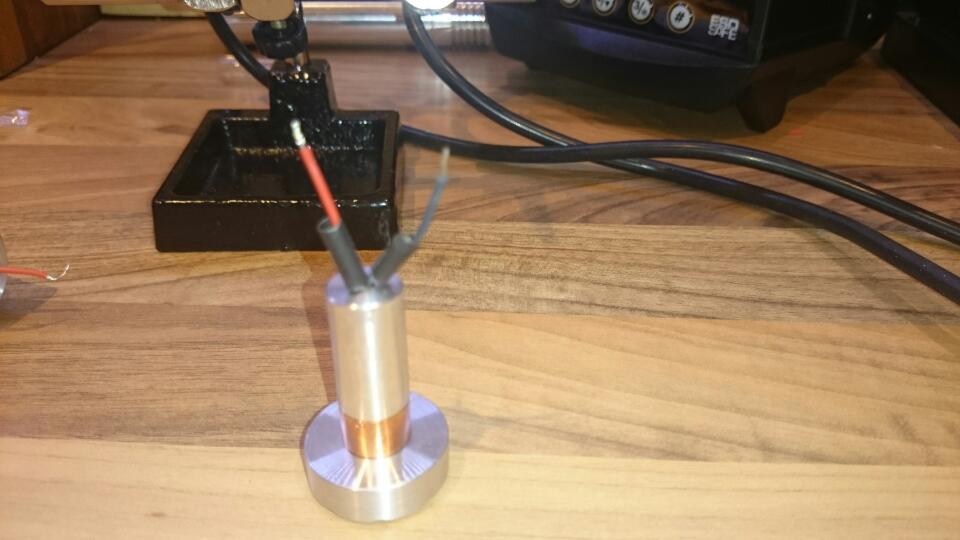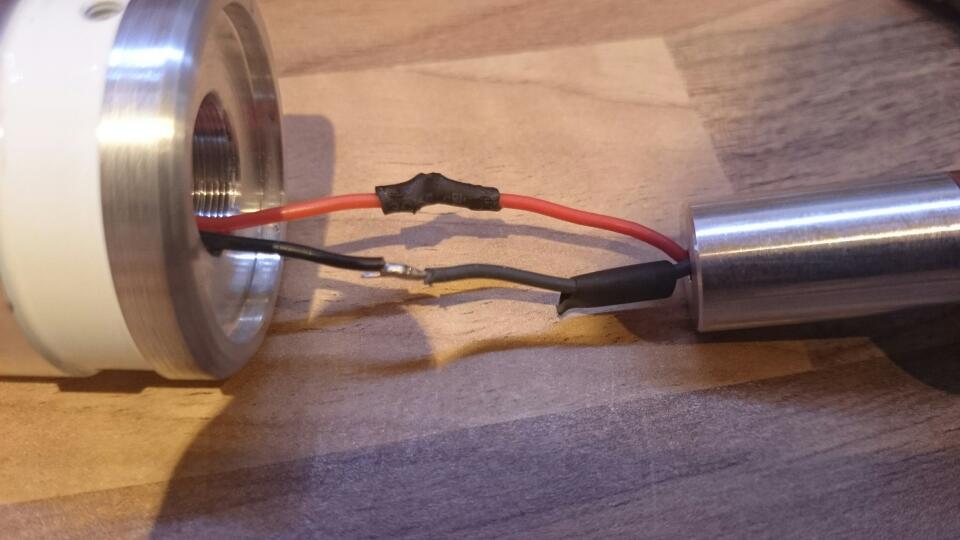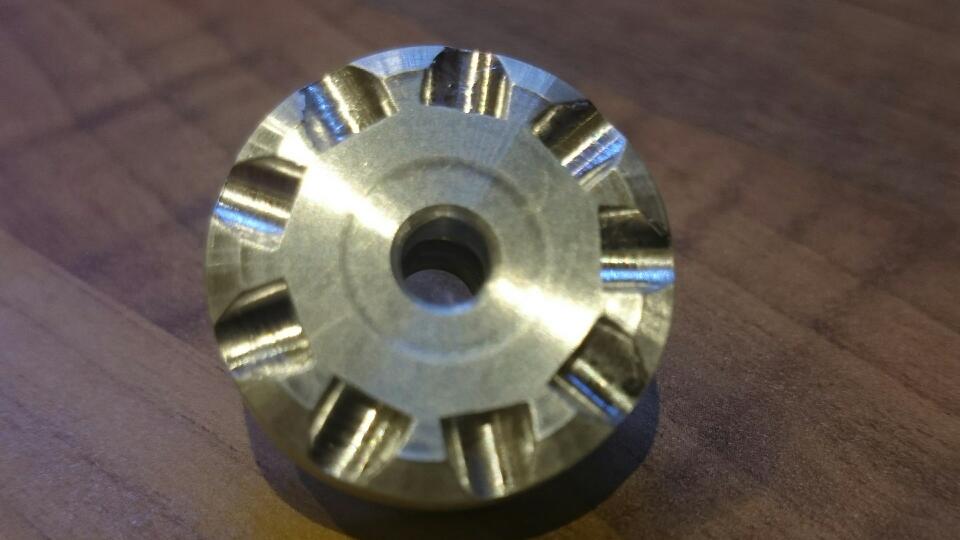 Don't take any chances, wear an electrostatic wrist band to protect the sensitive diode from ESD.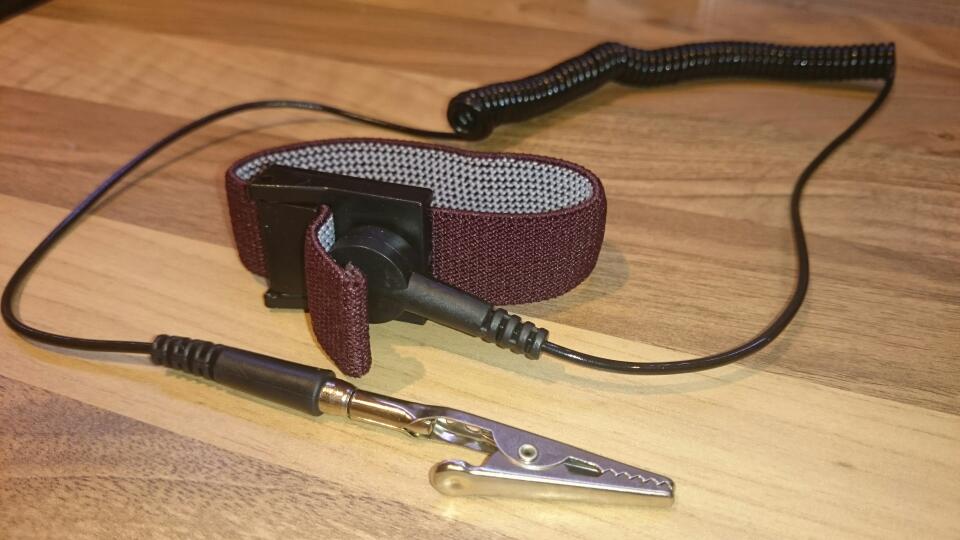 My Thoughts
This is my favourite laser and build thus far. The brightness and intensity of this diode are awe inspiring and the pics don't even begin to do it justice. The beam characteristics are almost identical to the blue NDB7875 diode which means that it will easily be outdone by single mode and typical DPSS units when targeting distant objects. Nonetheless this build takes pride of place in my collection; an expensive diode warrants a special host so thanks again to DTR and Ehgemus!
Beam Shots
Excuse the mobile phone pics!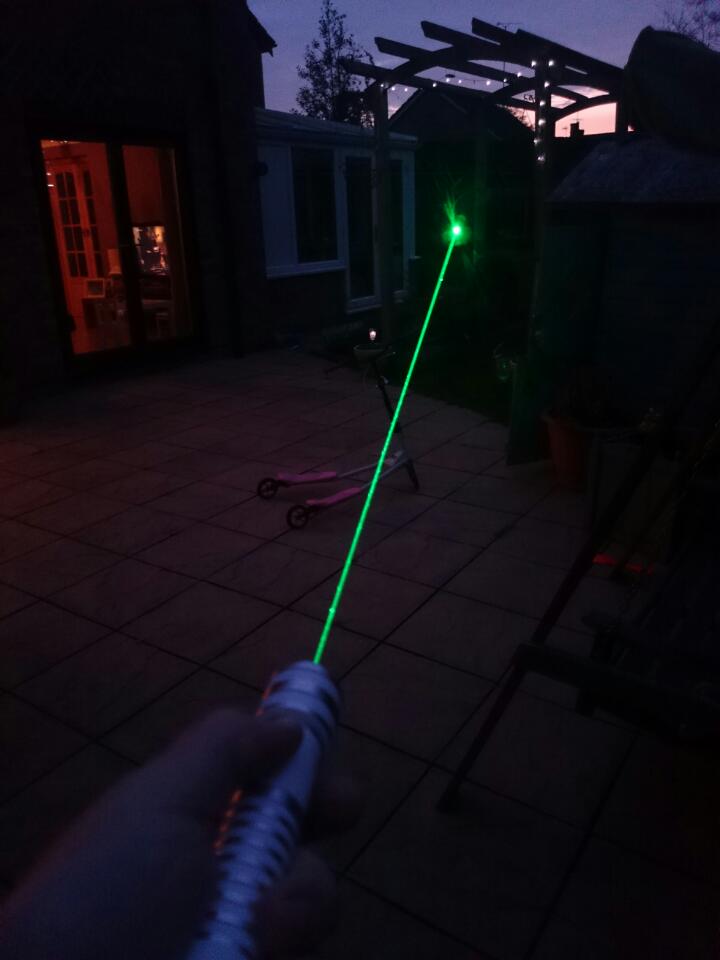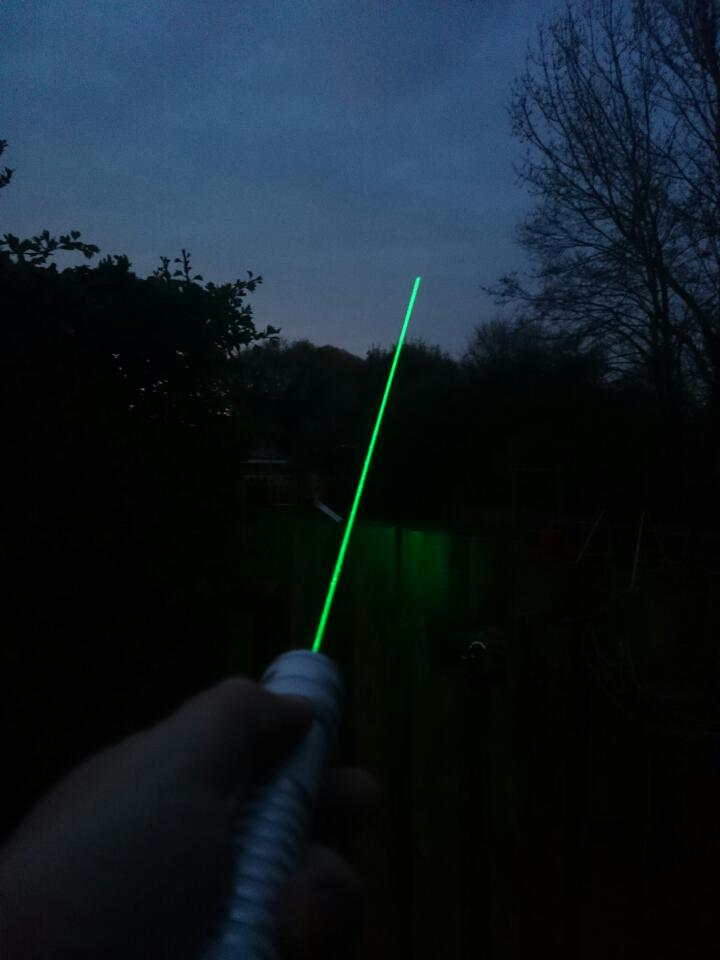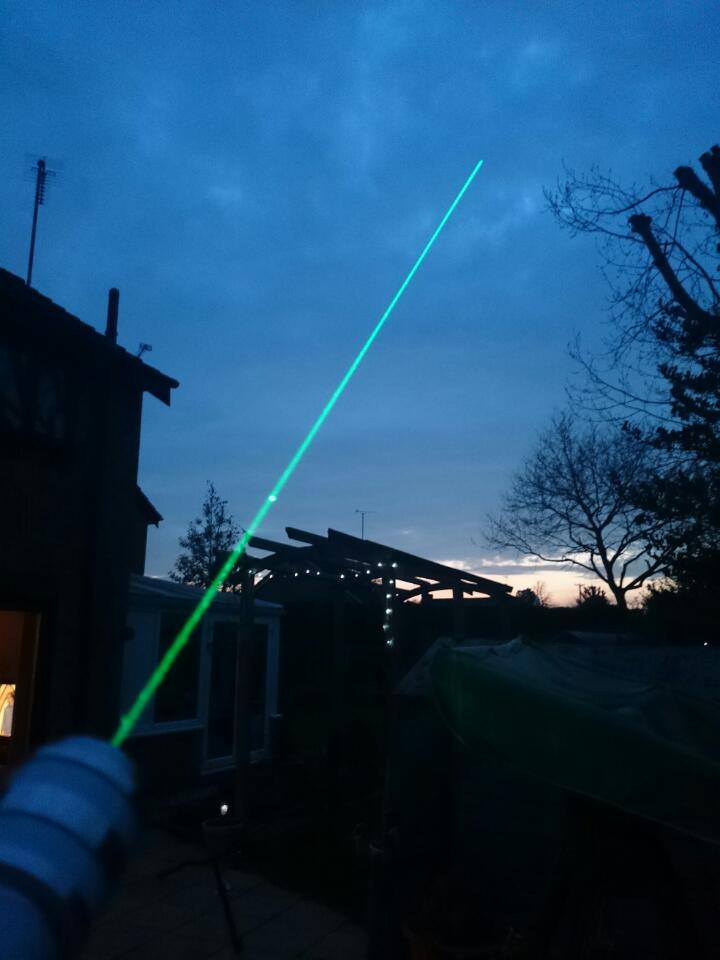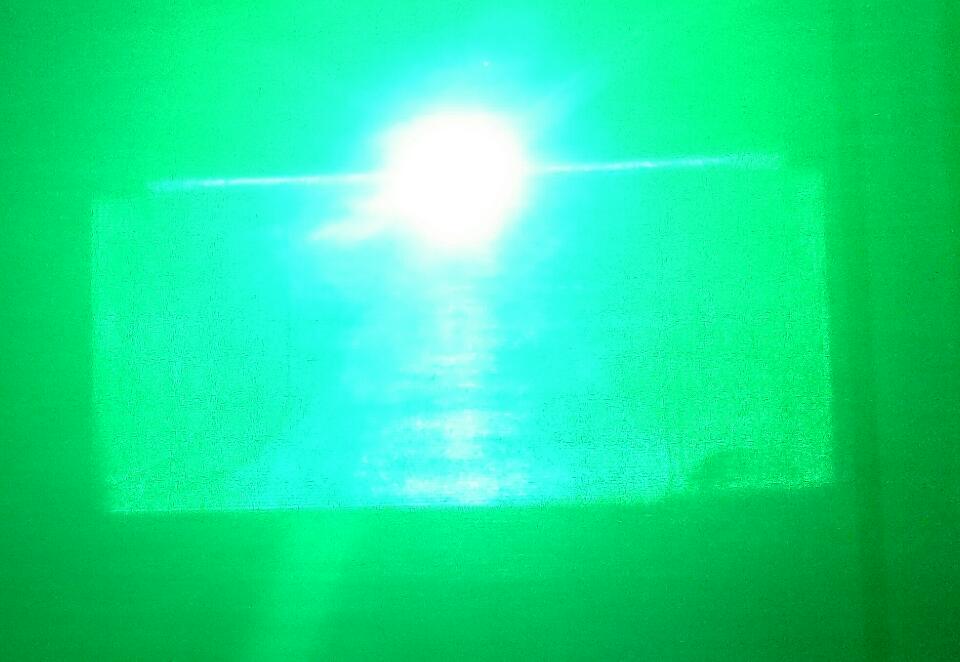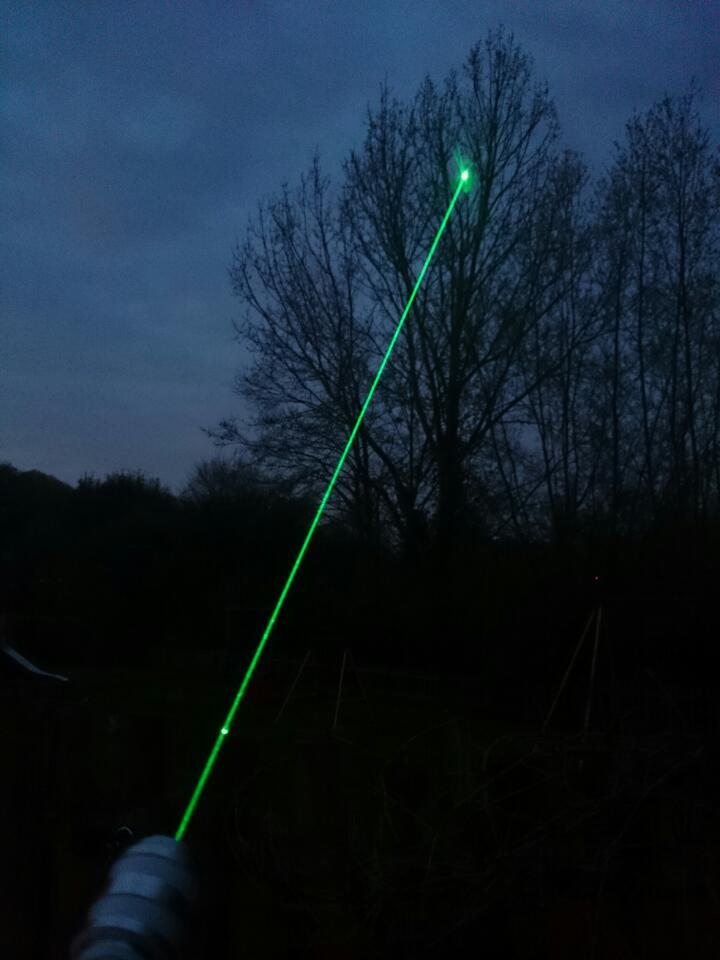 Comparison with my 100mw and 600mw 532s.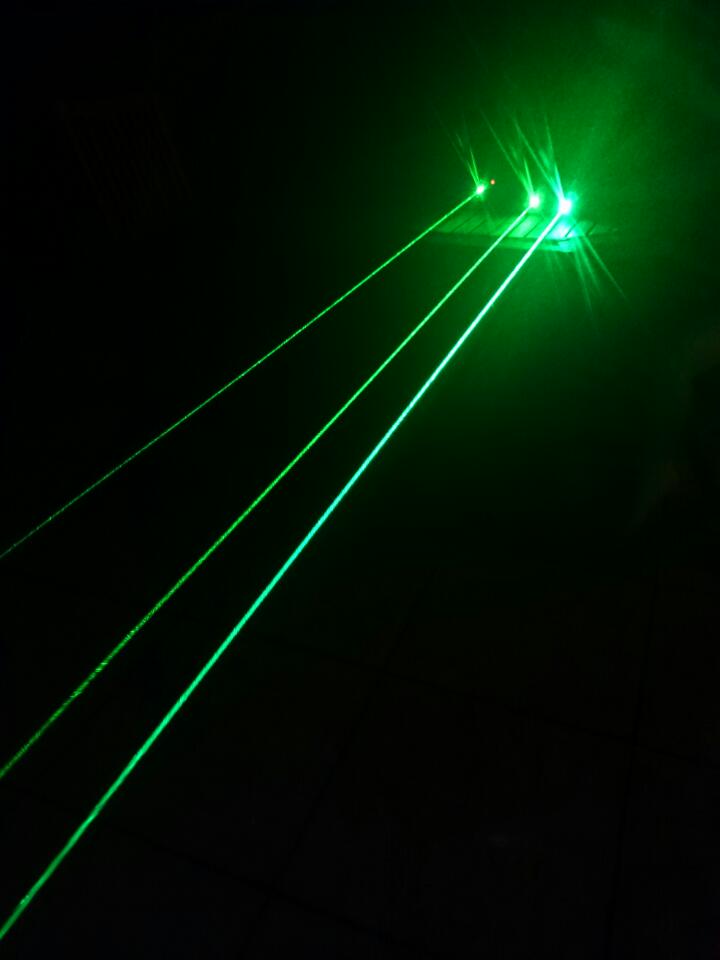 Thanks for reading!
Last edited: