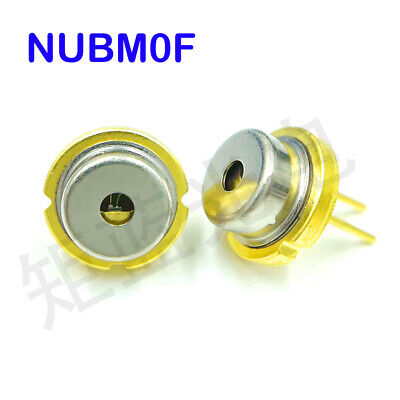 Find many great new & used options and get the best deals for Nichia NUBM0F Blue 455nm 5.5W-6W Laser Diode with Flat Lens at the best online prices at eBay! Free shipping for many products!
I just received my 1st re-canned NUBM0F and WOW !
Shipping time for me was 10 days including the weekend, so only 8 business days, not bad.
I knew it was going to be good when it topped 6W @ 3A
It just cracked 8W @ 4.5A and hit 8.6W @ 5A and HELD STEADY !!!
This is my 1st NUBM0F and I just ordered more, but this a test group of 1 so I will repore again when the rest arrive.
This is with a
G2 lens from Barnette Unlimited.
FYI my brand new old stock NUBM44's from DTR never read any higher than 7.2W @ 4.5A