Super Moderator
Staff member
Joined

Apr 6, 2014
Messages

2,505
Points

113
Thought I'd document the 'follow-on' build of the first of my varnished copper 510 hosts.
This one's got the new 35mW Sharp 505nm module from DTR.
First all the parts ready to assemble.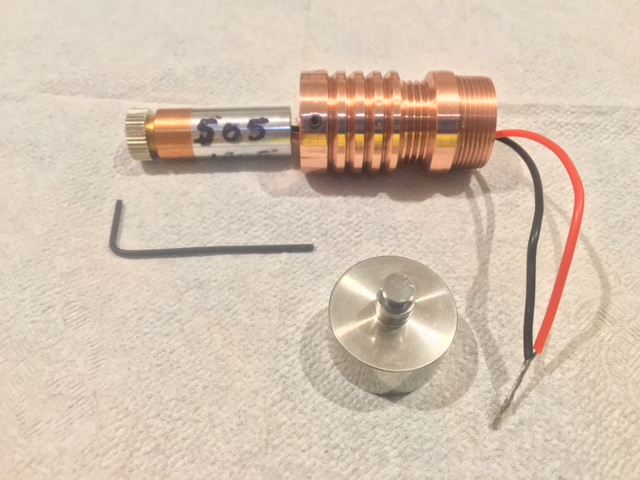 The set screw (on top) for the negative wire to case.
I drilled a side hole (as Jeff, Bowtie) suggested in one of his build threads.
This makes it easier to ground the negative to the body.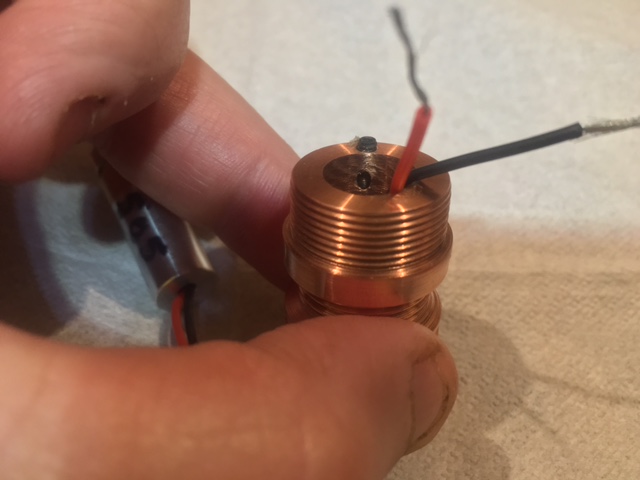 and screw down firmly.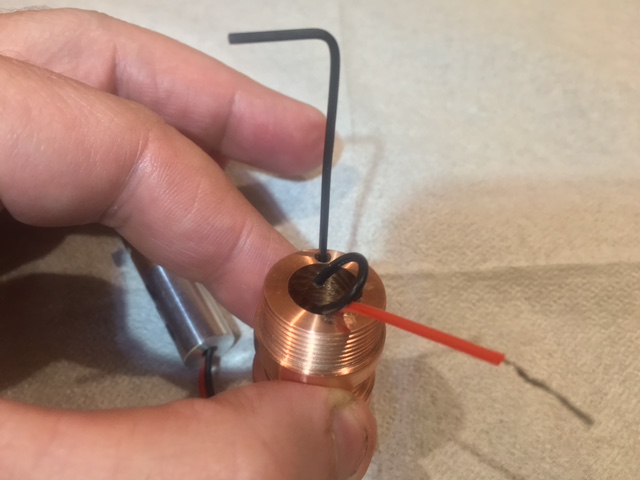 Applying a liberal amount of Nano Diamond Thermal Compound to the module.
Note the clear tape around the G2 lens to protect it from the compound and to make it easy to handle.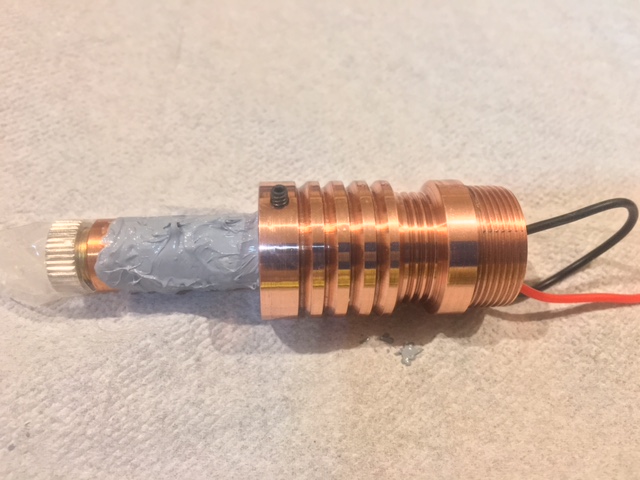 All ready now to pinch the positive wire into place using the centre pin of the adaptor.
Next time I'll try soldering it onto the pin before pushing it into place like Jeff does.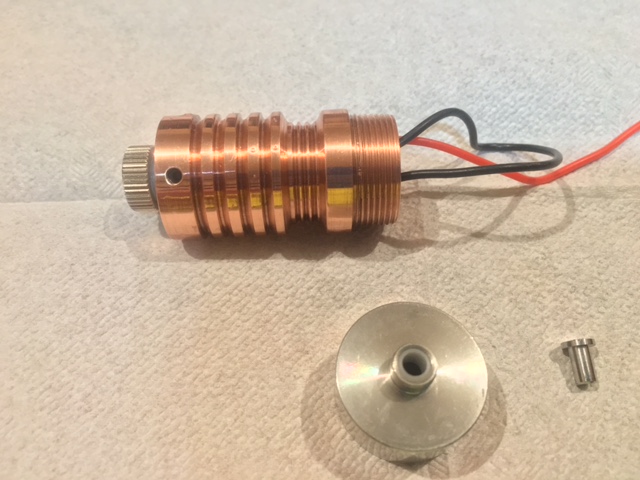 and now fully assembled and the copper focus ring put in place around the lens securely.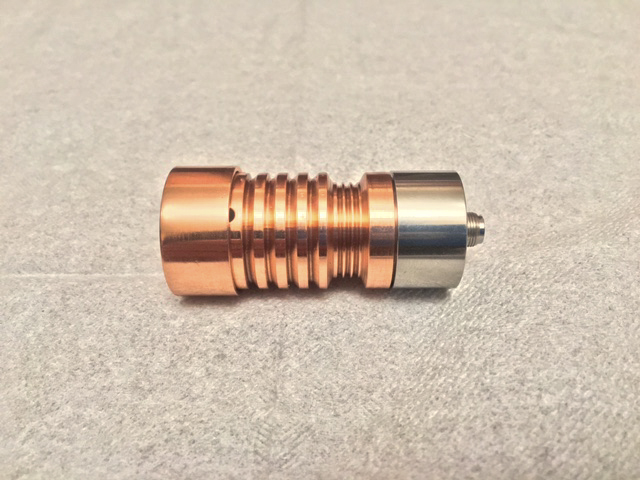 Bingo, whack on the battery vape with one 18650 Nitecore and she's-a-blaz'n....
35000µW of 505nm goodness !!
Like I said, my Tiny Green Giant :crackup: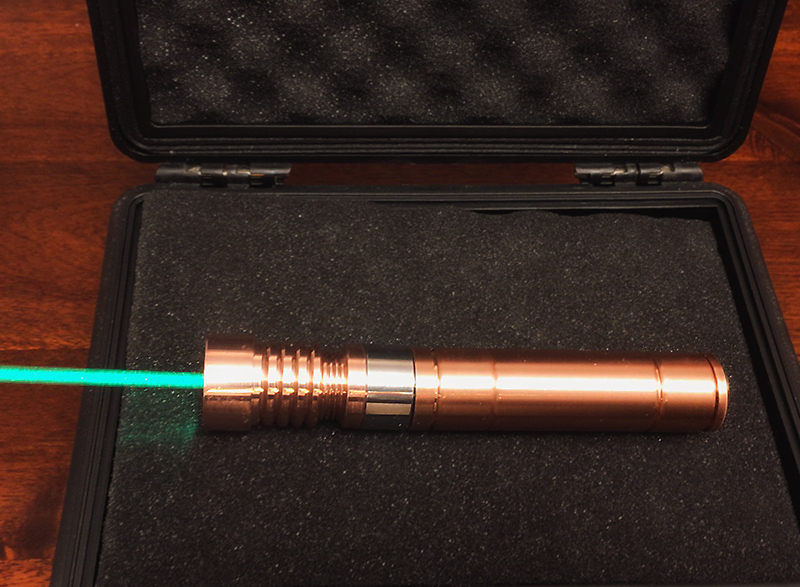 Hope you enjoy.
RB
:yh:
Last edited: