I just received my 2nd NUBM0E and it tests almost identical to a NUBM44-V2 doing 7.5W @ 4.5A and pushing to 5A did not result in any additional output, so again 4.5A is FULL OVERDRIVE
The color is nicer, looks more like 455nm than the 445nm of the nubm44......much prettier blue, the divergence appears to be identical to nubm44 same as my 1st NUBM0E.
Test lens is a DTR G2
Note: Just because a Chinese seller says you are getting an ABC diode, doesn't guarantee that's what you'll really receive.
Another note is my NUBM0E diode arrived virgin, clean pins and clean back plate which is a plus. Link below.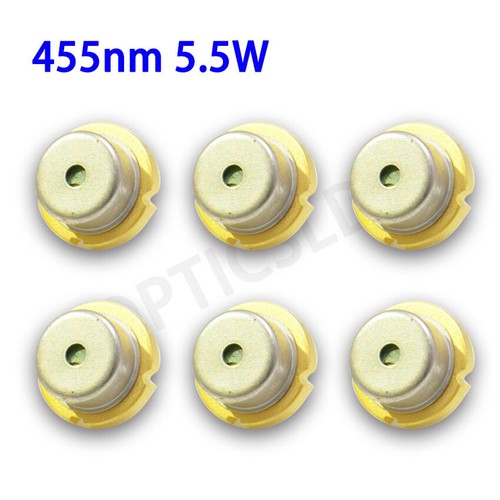 Find many great new & used options and get the best deals for NICHIA NUBM0E φ9mm Blue 450nm 5.5W Laser Diode Recapped Lens at the best online prices at eBay! Free shipping for many products!
Last edited: