Joined

Aug 15, 2012
Messages

248
Points

28
Hi all!
So yesterday I got to finish a build that required a bit of creativity on my part, probably due to my lack of experience, as this is the first build I do completely on my own. While this build is no lifetime17 or badboybilly, I feel it turned out to be neat and compact, which was the single most important objective for me in this build. I decided to use this host because the diode it originally had, a NDB7875, has died on me, after serving me as my main laser for 5 years and maybe a 1000 hour of usage. No worries though, I have another one! I just decided to rather than installing it on the Bigboy host/Eud Heatsink, I would install it in a handy dandy C6 I have and keep the larger heatsink for this build.
Okay's let's get started. You can click on the pics to see the native resolution (4k, but my focus might suck on some of them so they look like upscaled Nokia 7650 photos)
I got an SXD 4.0A and a 465nm diode from the man the myth the legend, DTR, and got working by preparing my working station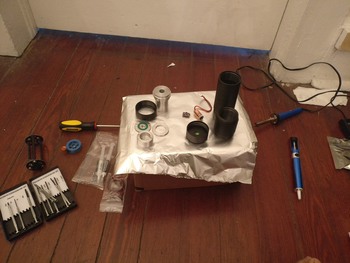 Assembled the four leads on the driver, a bit of sloppy soldering on my part but I stand by my joints strength, and the fact that I used a metric ton of solder on each one :lol: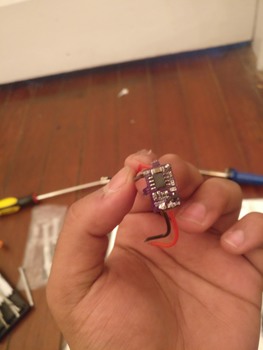 Soldered the leads towards the diode. I came up with this technique on the spot. Twisting the wires together and then soldering them lightly.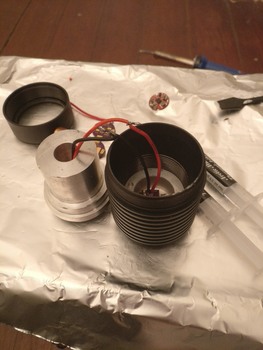 Now for heatsinking the driver. At the beginning I only thought of two options, using the a driver pill, something like this: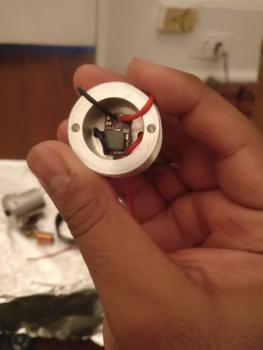 Or using a piece of aluminum on the chips. The former seemed to exert an upward strain on the driver, and I didn't want to risk the thermal adhesive failing on me. So I was like aluminum heatsink it is, but then I thought of this: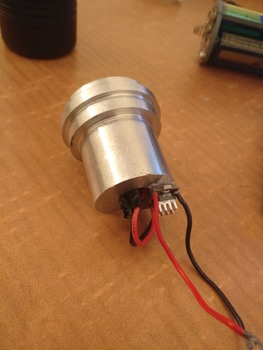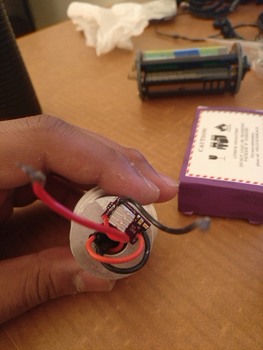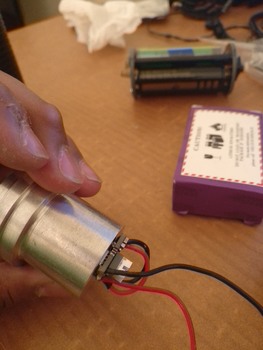 There is more than enough room for the driver, as I removed the entire metal pill and just had a contact board. The driver is getting heatsinked from both ways, as I have the aluminum heatsink on one side, and the diode heatsink on the other. I feel this was the most compact choice out of all three. The excess of wires were tucked inside the diode heatsink. As for the two-sided heatsinking, overkill? Maybe. Cool? Heck yeah I think it looks cool.
Here's a different angle: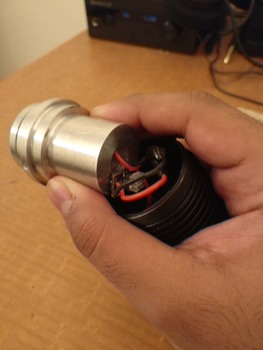 Finally, the contact board: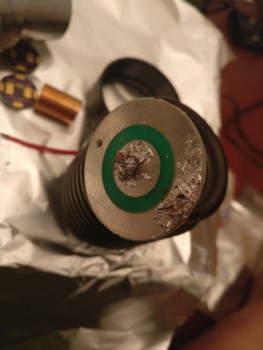 Everything is contained in this locked piece, which is something I really like as opposed to the C6 hosts where u can unscrew the wrong part have wires pop out.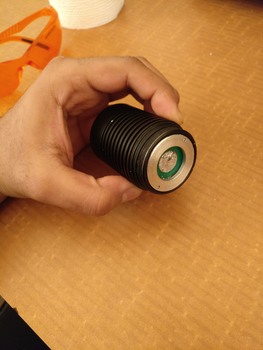 All the laser parts with a focusing knob made by Eud too (ps we miss you) the lens are G9's provided by the awesome lifetime17 :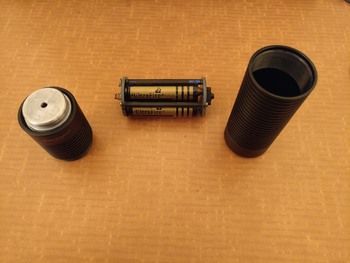 Now we are ready for some beam shots. Put them shades ons boys!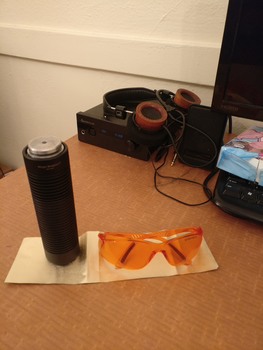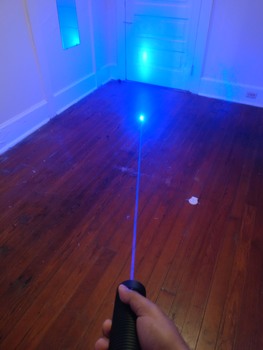 Full visibility in well-lit room. This thing outputs crazy amounts of energy.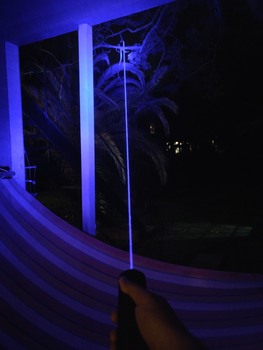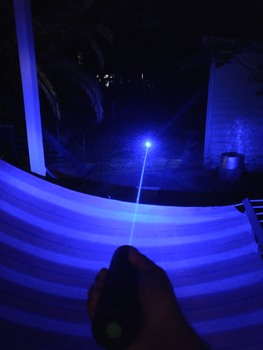 The color looks much much better than my 445nm's, they just don't compare.
Alright so I am going to conclude here. I hope you all enjoyed this small build log, and please be as blunt as you want in critiquing my build, as this is exactly what I am after.
PS. Now I like this build and all, but man you ain't seen nothing till you see the 44 build badboybilly made me. I am working on the review later. The thing he made belong an art gallery no joke.