Joined

Nov 27, 2015
Messages

23
Points

3
Hi all,
the following is, obviously, a do-at-your-own-risk idea, but for DIYers like myself who are not willing to pay $100 for certified laser safety glasses, I found that one can find interesting options on the Lee Filters web site, and cut the film to shape of regular wrap-around clear plexiglass glasses. E.g. my 532 nm 50 mW line is nicely removed with the following filter (gotta like the name of the color, too, 779 'bastard pink'):
High-quality lighting filters in a vast range of colours. Always consistent from batch to batch, long-lasting, and dependable.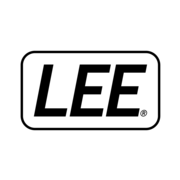 www.leefilters.com
Its spectrum has a nice dip right around 532, transmitting >50% above and below. Not a notch filter, for sure, but not bad for a cheap piece of plastic film ($10 is enough for 10+ pairs of goggles!). I understand that Lee also makes plexiglass versions. These, in principle, should be safer, as scratches should not reduce the performance.