I'm still thinking about which burning laser to get, but a co-worker happened to purchase a green laser pointer at the local Aahs Store in the Del Amo Mall, Torrance, CALIF. and it turns out to be >5mW. After seeing his, I drove down to pick one up, $19.99 plus tax. I have no idea who makes it, but it seems to feel solid and well made.
The name on the box says, "P.I.I KS-913" and an internet search showed the following supplier:
Green Laser Pointer Single Beam | PII Industries Inc.
A close look on the label says, "<30mW", sorry, but I have no meter to test this. Worse yet, I still don't have laser safety glasses and my "testing" is limited to closing my eyes and feeling the beam with my hand (I feel a slight warmth), looking for ZERO aircraft at night and shooting it up in the sky. It is VERY bright compared to my <5mW Green Pointer.
A measurement of the current required from the two 1.5V AAA batteries shows about 200mA when turned on.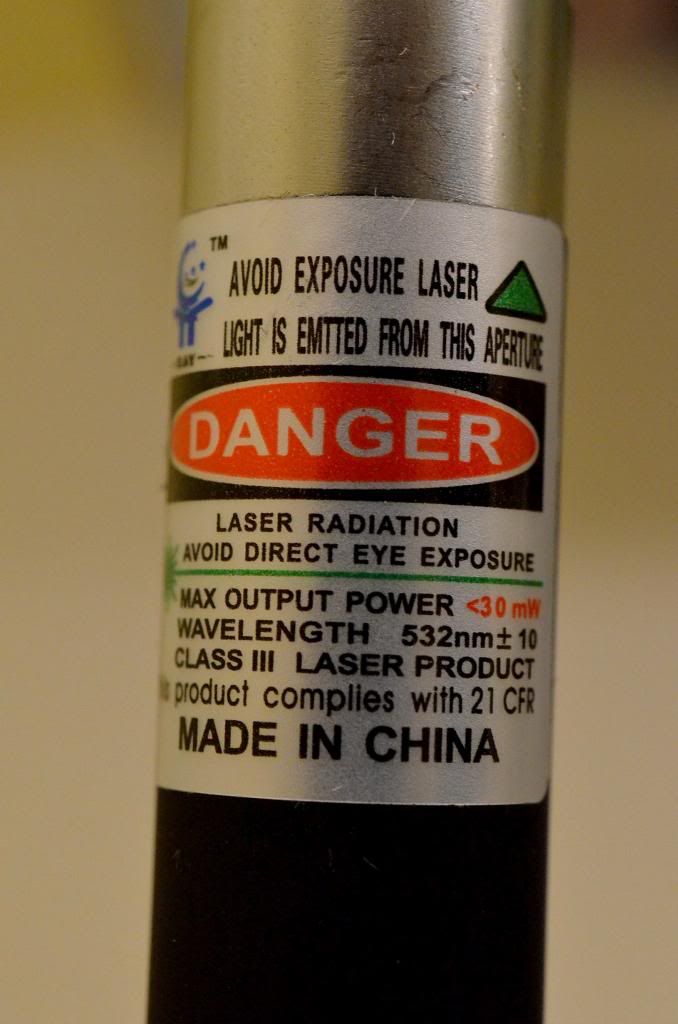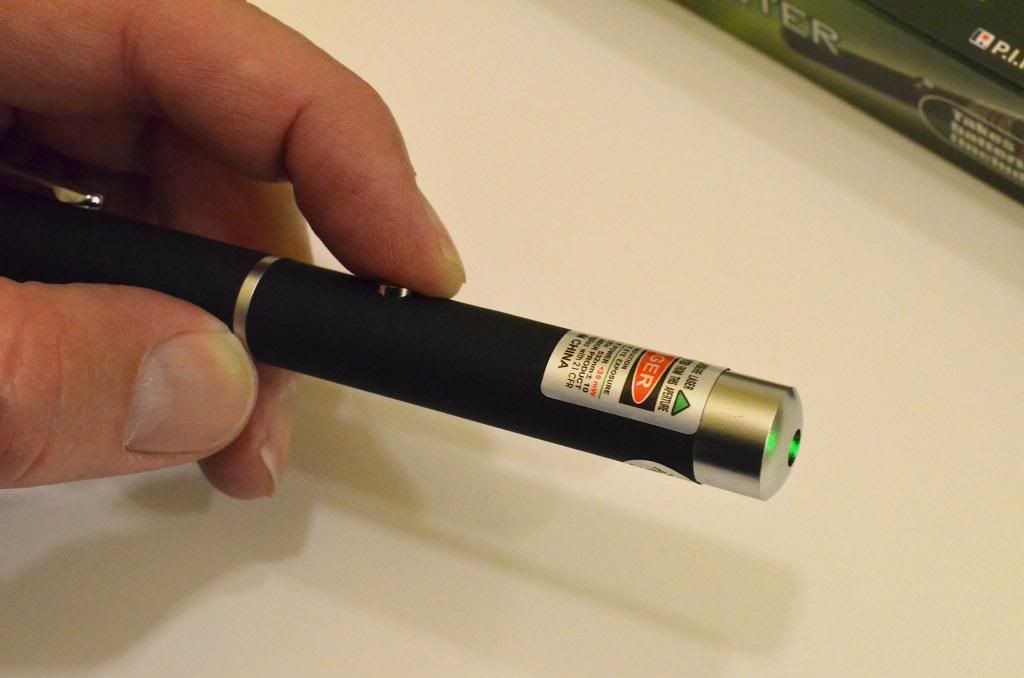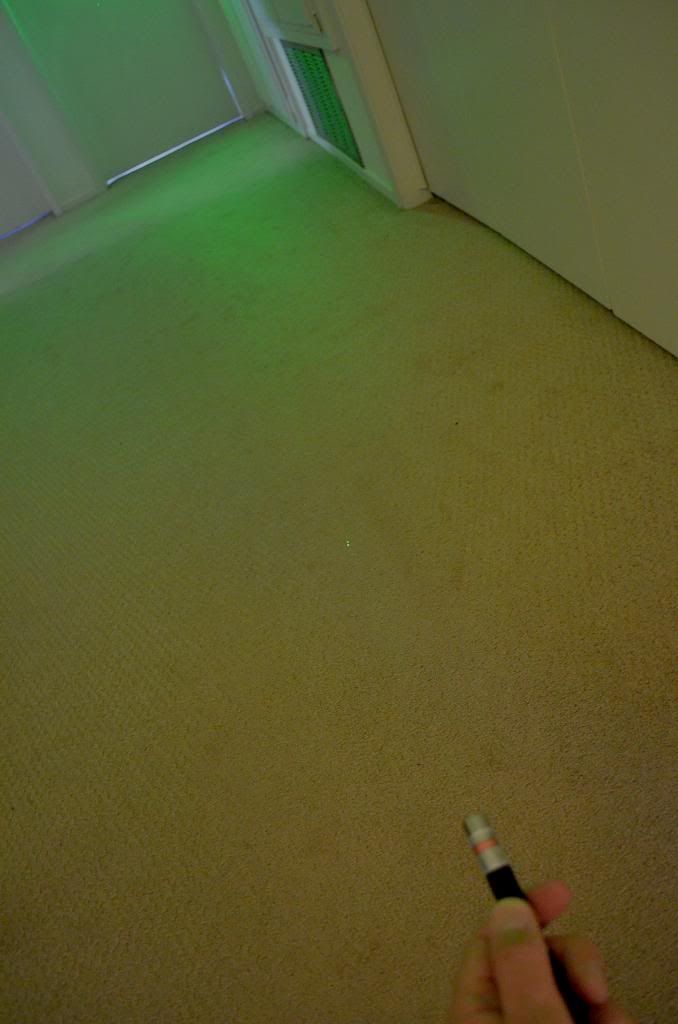 I did try to get a shot of the beam without smoke, but it proves to be harder than I thought. The hall was very dark and I had to shoot this with my eyes closed. (I'm taking no chances here.)
Maybe I over paid for it, but it's something to play with until I get something a bit more powerful. The safety glasses are being ordered too.
Bob Diaz