Had a quick play last night with my 'brass' 450nm unit with beam expander on a mini tripod.
Thought I'd 'mix it up' a little and capture as many colours as possible during the evening twilight.
Venus is bright one at the centre top of the frame (left of the 'end' of the beam) while the setting crescent moon is getting 'ready for bed' just above the tree line.
See if you like it.
RB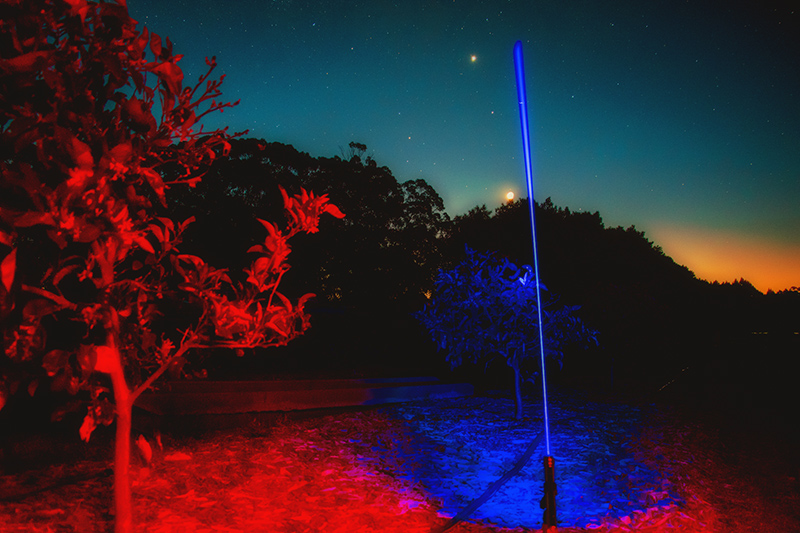 :yh: