Hello everyone,
So I am trying to build a 7 watt NUB44 V2 laser pen.
With my calculation in price, it seems this eBay Ad is selling pretty much the same build cost all ready to be bought and build: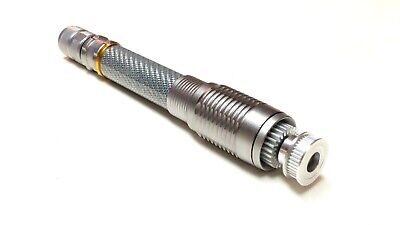 The kit is fully modular and easy to assemble and disassemble. This is NOT A TOY and should be treated with respect. Never aim the beam at any living creature, aircraft, another person's property or anything you shouldn't!
You think this is a good buy?
What is the laser driver and laser diode model? Has anyone bought this particular laser pen from this seller before?
Have any recommendation of any other builds I should rather follow?
Thanks.