Super Moderator
Staff member
Joined

Apr 6, 2014
Messages

2,556
Points

113
If you could've only seen my face when I opened the package that Tero sent me, it would've been Priceless.
ArcticDude contacted me and offered to send me an MCU to control my second RGB unit for another build I want to complete.
(I still haven't completed my first RGB build yet but I will soon, The Genesis Project)
So he not only send me the MCU which gives you the ability to create all sorts of different effects and modes to drive the Opt RGB unit but he also sent me the following:
A gorgeous Host that is crafted so beautifully to accommodate a 25mm DTR module and a flip-up dust cap to protect The Sanwu 3x BE that I will put on it.
The Host takes two 26650 Li-ion batts and has a very cool green light push button side switch and tail cap master power switch.
This Host is substantial and is beautiful to behold in your hand.
So my Poll question is would you put an
NDG7475, N520
or an
N465
to suit this Host with a Sanwu 3x B.E?
Don't forget the Side Switch lights up green.
I'm torn between the
N520
or an
N465.
I would like the nicest beam and still be able to have a bit of burn capability.
The
N465
has a gorgeous beam and WL, I assume the
N520
has a nice beam too?
Some pics of what Tero sent for your viewing pleasure.
The MCU for my second RGB project.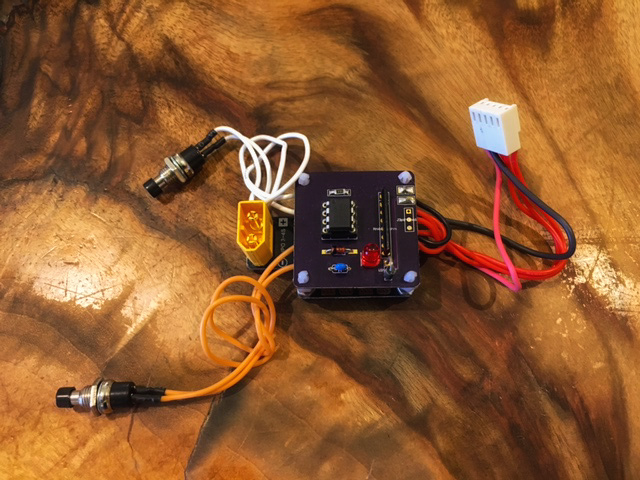 The Host powered up to show the green side switch.
The flip-up Dust Cap for the Sanwu 3x BE: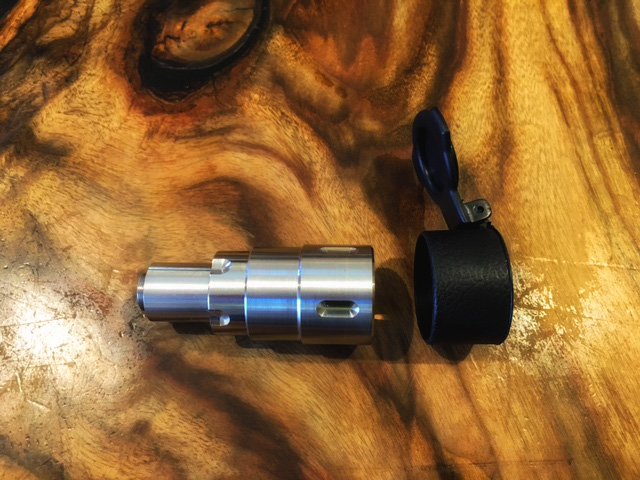 And how it all fits together in the final assembly: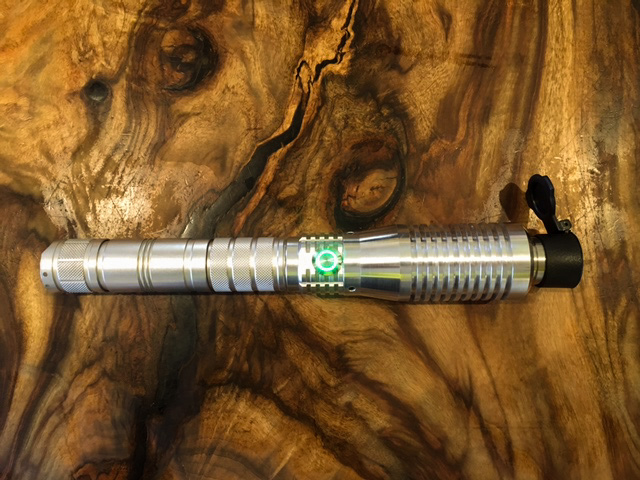 Very cool huh?
Thank you so much Tero !!
Very much appreciated my friend.
Once I'll decide which diode I'll update this thread with the build progress.
RB
:beer: