Joined

Jun 7, 2011
Messages

16
Points

3
Hi Guys
This is my first laser build. It has a BDR-S06J 10x laser diode driven at 400-410ma. It has an AixiZ 405nm, three element glass lens meaning it should output around 500mw.
The host is a 4C Maglite sawn in half
it offers amazing heatsinking and it is large enough to fit everything in it.
It is powered by two protected AW rcr123a batterys (750mah) and a homemade driver.
The main red switch turns it on and off and the key switch selects high or low mode.
I machined out the battery holder and heatsink out of aluminium using my schools lathe. I managed to scratch the body in the process
Here are some pics taken by my camera phone (sony K800i)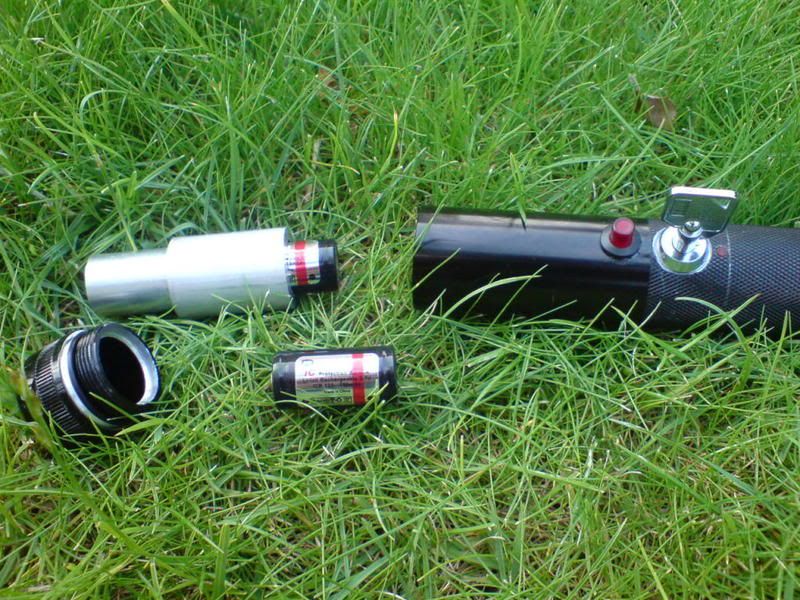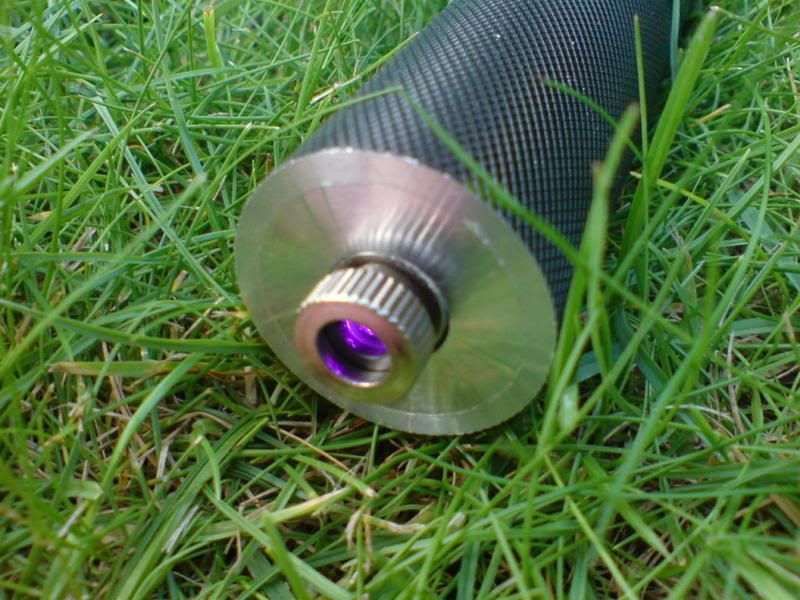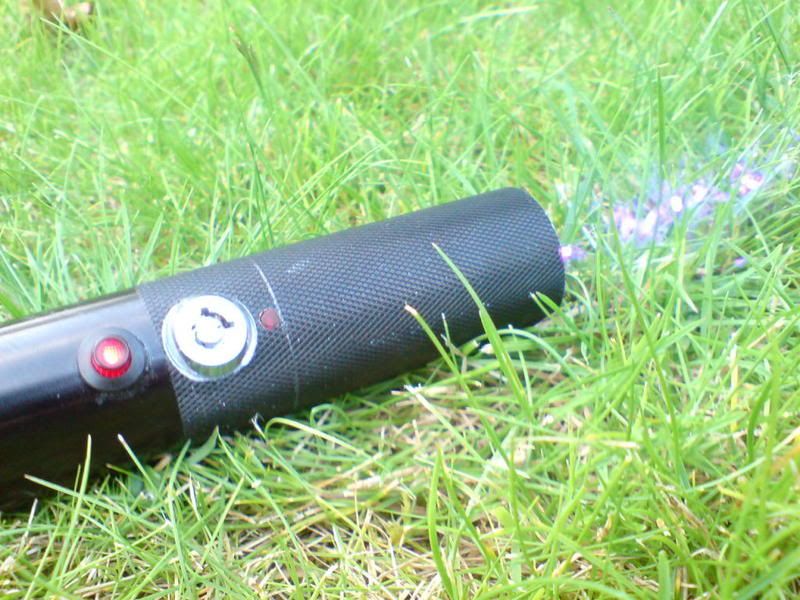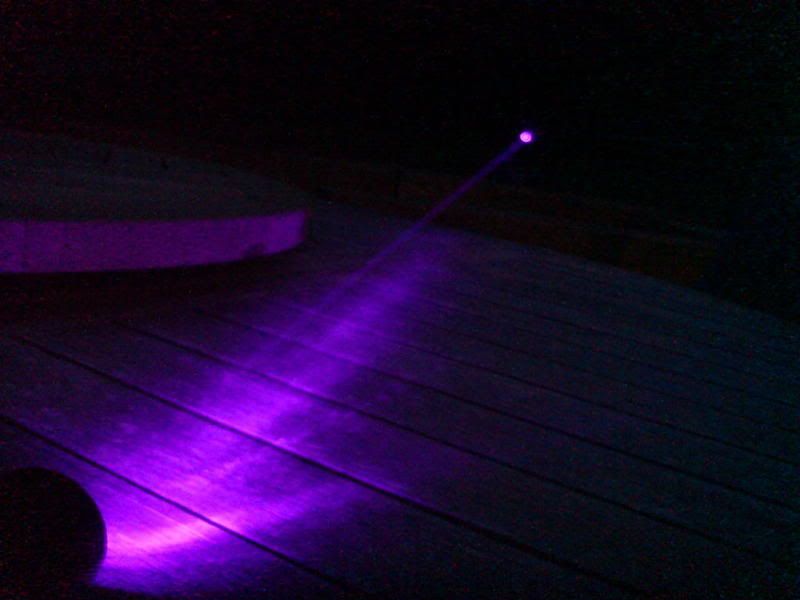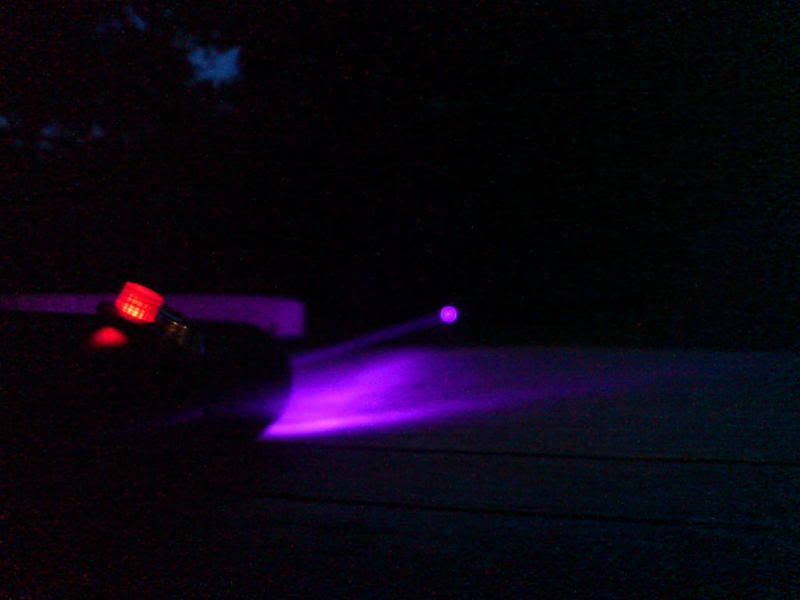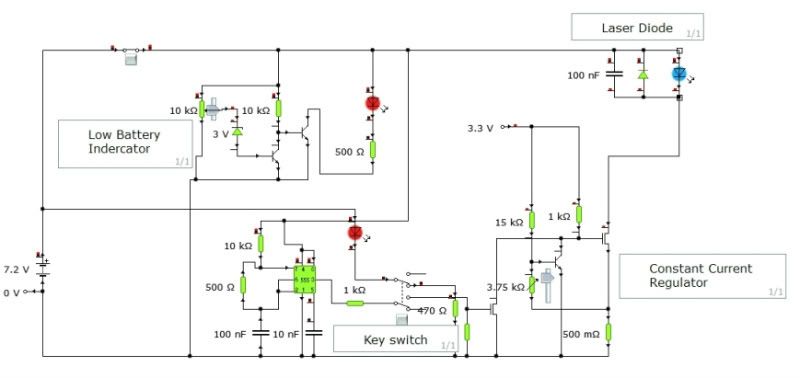 I designed and built the driver myself, it is a liniar driver and it has a low voltage drop out of 0.2v and it is adjustable. I wanted my laser to have two modes controlled by a key switch, one at max power and a safer one at around 25mw. In order to accurately achive 25mw you have to use PWM as you are very close to the threshold current. I used a 555 timer to pulse the laser diode at 1300hz and with a 5% duity cycle so the low beam has an average power output of 25mw (assuming it is normally 500mw).
When burning stuff with the low mode the object emits a quiet, high pitched squeal!
I have also added a low battery light above the key switch in order to avoid overdischarging and damaging the batterys. The main latching switch has an LED that tells me if it is in high even if the laser is switched off in order to remind me to return it to low.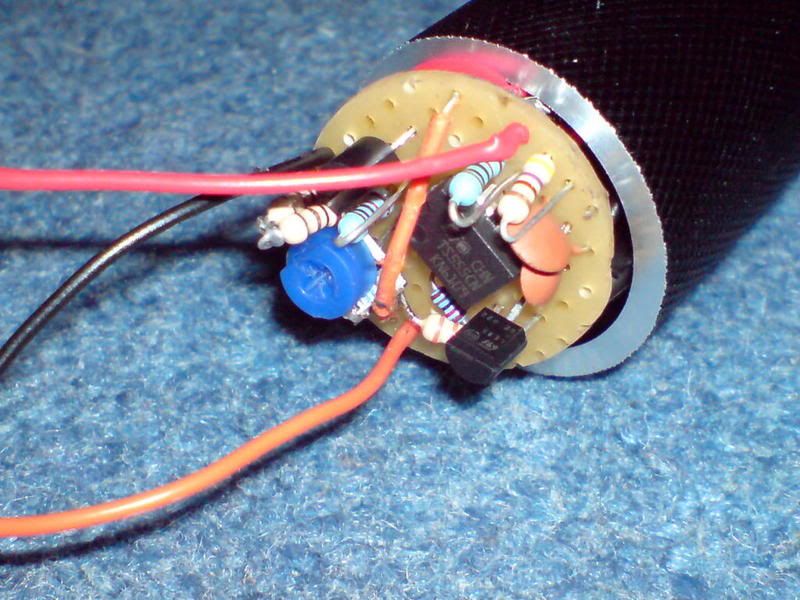 I am very pleased with the result and it was worth the diode I managed to kill in the process.
The divergance of the beam is great and the beam is a nice round dot, I was burning the bushes in some of the pictures (about 8-10m away).
I have the eagle pair laser goggles (190-540nm) for protection, they work very well and are worth the money.
Thanks for reading
Last edited: