Joined

Aug 30, 2010
Messages

1,598
Points

63
Minisabre V1 LED Flashlight​
*A focus lens was used to measure the output power of this LED flashlight making it a laser and for the following pictures*
*This unit is not sold with a focusing lens*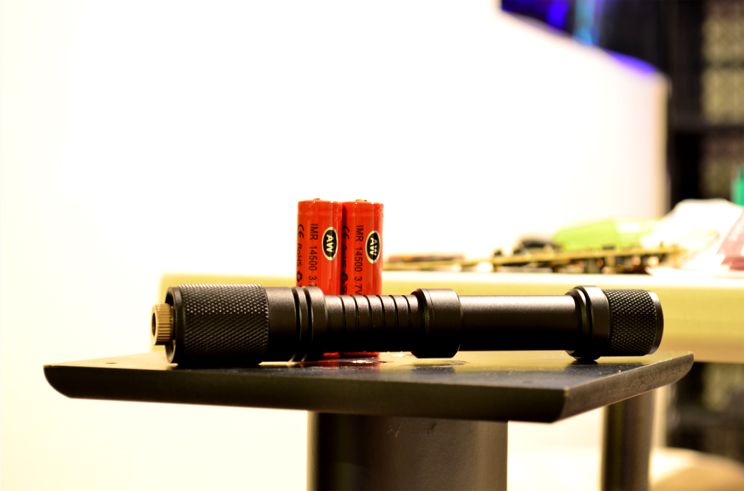 Greetings Folks!

This is an example of one of the V1 minisabres I have. I can customize these when building them now with an output range as low as 1000mw (1 watt) up to 2000mw (2 watts) and above. Please PM or comment if you're interested in ordering & I can provide the price & a delivery timeline depending on what you're looking for. Below is an example of a 1.5 watt V1 minisabre being assembled and tested.

...

This unit measures 1.5W output of 445nm using a 3 Element lens or 1.8W output with a 405-G lens. It is like most of the other minisabre LED flashlight lasers I've done before which includes:

M140 445 diode
Copper module
Custom aluminum heatsink
Mohgasm 1.8A driver
Lighthound 2xAA host
2 AW 14500 batteries

Here are some pictures showing this unit with a 3 Element lens installed: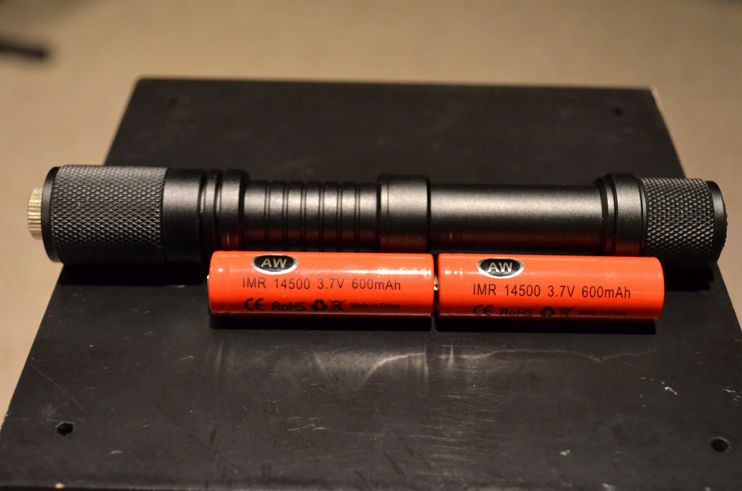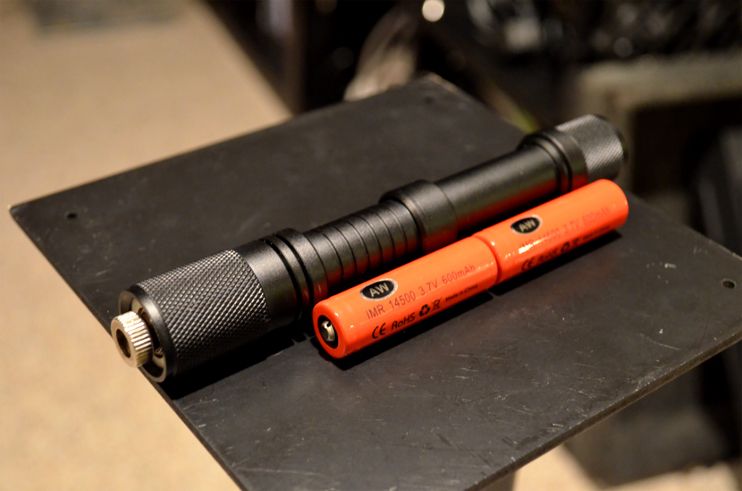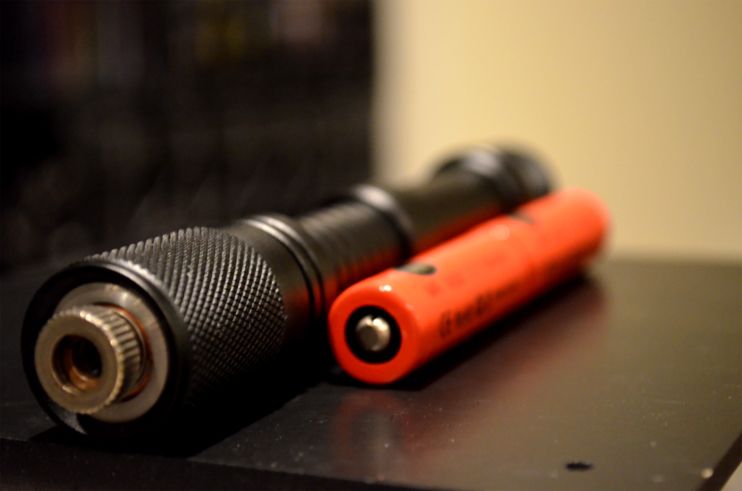 Here is a burning video of a 2.3W minisabre LED flashlight laser using a 405-G2 lens to give you a better look at its size.
The

suggested duty cycle

with this LED flashlight is

30 secs ON/30 secs OFF

to cool down. The body on this flashlight will start to heat up after using it after a few times, please remember to let it cool down to ensure a long, healthy diode life
I am asking $180

for this 1.5w unit

w/ free shipping CONUS for this unit includes everything mentioned above except for the focus lens in the pictures, a battery charger and safety goggles. If you have any questions please feel free to PM me or comment below. Please remember you are required to use safety goggles with any high powered handheld flashlight or laser. Also the terms below apply to anyone interested in buying from me, you will need to agree to these following guidelines:
*You must be 18 yrs or older to purchase any LED flashlight(s) or equipment.
*If you are new to this forum with less than 50 posts or no rep you will be asked to submit a scanned photo ID with an address that matches your paypal account. Honest buyers have not had issues with this request, your cooperation is appreciated.
*You must own or use suitable laser protection goggles for the power & wavelength of LED flashlight your are interested in.
*You must understand the safe and legal use of handling any high powered flashlight, laser pointing device or handheld laser and be aware of the consequences and penalties the follow misusing such a device.
*You agree not to tamper with OR dissemble any device you purchase, doing so will void any technical support or free repairs to any problems that may arise.
*You agree to respect the suggested duty cycle with any LED flashlights from me, this will ensure a healthy long life from any of my custom units.
*You agree to NEVER point a LED flashlight or laser at any person, animal or any aircraft, boats or vehicles or machinery operated by another person.
*Paypal preferred as payment, buyer MUST have a confirmed paypal account.
**This is not a laser pointing device. At all times, protective laser safety glasses appropriate for this wavelength must be worn by the operator. This laser should not be used by 3rd parties for any recreational purpose.
Last edited: