Joined

Feb 16, 2019
Messages

17
Points

3
Ok so this is my first ever review and I I dont have all the exact specs for this laser sp it will be more of a consumer review instead of a builder's review, so here goes!
Sanwu silver 7 watt 445nm laser
Shipping- ~3weeks from order
Packing- if you haven't ordered from sanwu then its packed like every other order I've received from then in that it's a manilla envelope style package with plenty of bubble wrap and the laser is in anti static bags. They do a pretty decent job with packing in my opinion
The laser- well if you haven't looked at the specs or dont comprehend the mm measurements then let me tell you... it's a big ass laser and heavy. It's a long slim laser that weighs about a pound. I imagine its lighter than a homebrew laser since the heatsink is *cough* non existent *cough* that being said for as much power as this thing pushes it handles heat well. I dont dare run it more than 60 secs and that's pushing it because it does get pretty damn warm but cools off relatively quickly. It burns ...well it burns everything honestly so be careful using it, that means safety goggles are not an option put those f****rs on.
Batteries- the laser takes 2 18650 batteries and due to the duty cycle they last a good while I think. You can also use 2 186650's if you take the half off before the tail cap (more on that later) you can also use 2 16340's in a pinch but in would go with the 18's or you'll get rattling sometimes
The lens and beam- what can I say I've come to love sanwu for their lenses and optics. I mean they are set expertly, just as clean as can be and beam alignment is superb. Hands down better than any other laser I own. The divergence doesn't look near as bad as alot of 7W lasers I've seen in vids and pics, especially with the g7 lens and beam expander sanwu offers. I would say the spot is about a foot wide after 50-75 feet without the expander and 6 inches or less across at the same distance with the expander.
Safety- if you do not own a pair of good goggles by the time you're looking at 7W lasers then you DO NOT need a 7W laser. Goggles are a must for all lasers but even more so with a higher watt output laser like this. The spot brightness between my Chinese 1W and silver 7W look about the same when I peek over my goggles but where you really notice the difference is in the beam. My 1W has a somewhat hazy but good visible beam while my 7W is a SOLID LINE of royal 445nm blue that you cannot mistake for what it is. Needless to say, after seeing the beam if you do not already have goggles on, you're going to be compelled to get some because I certainly DO NOT want to melt my face with a reflection of that beam off of something I lase across ...and melt your face is exactly what it will do. So make sure you have the proper eyewear before even touching this laser.
The host- I love the sanwu host, simple and elegant at the same time. You cant even see the joints where the host unscrews unless you know they're there. The sanwu silver comes in 4 sections: the focusing lens, the module, the body and the tail cap. It holds 2 18650 cells (case negative) and if you leave the body off you can use 2 18350 cells to power it at the cost of run time and a slightly tighter fit when screwing the tail cap on.
Overall- so far sanwu has never let me down. I've ordered 2 pockets, 2 challenger's and my silver from them and they are my absolute favorite company to date. Customer service is top notch, KEEP IT UP PODO/FRANCIS!! They will work with you and any questions or problems you have. Shipping is handled well, sales are honest and overall it's one of the better places to buy a good quality top shelf laser. You cant go wrong with any product sanwu offers you really do get your monies worth from them. 10 out of 10 would recommend anyone new to lasers to take a look at sanwu and anyone who has been into lasers for years who hasn't checked them out to do it and do it now, you wont be disappointed.
Pics- to follow. If they do not upload can someone help me find a place to host them and how to link to them? -edit/update- the pics I have of the host in hand are too large to post here definitely need help with the above mentioned.
Thanks for reading my first ever review! Any feedback and tips for future reviews will be noted and much appreciated!
Stay safe and keep on shining!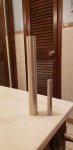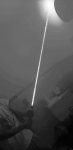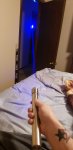 Last edited: