Joined

Aug 3, 2012
Messages

1,200
Points

113
It seems that getting a 589nm 80mw through CNI is never going to happen. They will not ship lasers to the USA anymore over 5mw, and their prices have skyrocketed, so I decided to purchase a Dragon Lasers 589nm 30mw Spartan laser (which turned out to be a 50mw laser). This is my fourth laser from Dragon Lasers so I know how their lasers and their customer service (Frank & Adam) have always treated me well. The other DL lasers I have are a 589nm 5mw Spartan, 447nm 200mw Aurora, 532nm 100 mw Hulk, and now this new one. When I purchased this 30mw laser it cost 499 dollars + 26 dollars shipping. Since I am a Gold Member with DL I got a 29.94 discount, which pretty much made it free shipping. After I got the laser I checked their website and the 30mw laser was now a 50mw laser and the price was now 419 dollars. I sent DL an email telling them I was not happy about paying 80 dollars more, and the next day I got a response from DL saying I could have an 80 dollar discount on the next item I buy from Dragon Lasers, which is very fair to me. I ordered the laser on April 9 and it was delivered on April 28, for a total of 19 shipping days , which for Dragon Lasers is very good shipping time as they use regular registered mail and not DHL or Fed Ex. The laser came in an anti-static sleeve and was well packaged.
The Laser Itself -
The Spartan laser weighs 1.05 lbs (.48kg) and is approx. 7.87 inches (200 mm) in length. The unit also has a small screw in lens cover, which is always good to have, though I like Laserbtb's built in lens cover better.. The laser is non focusable. Dragon Lasers does make a beam expander for the Spartan series so I may have to pick one up with the 80 dollar credit.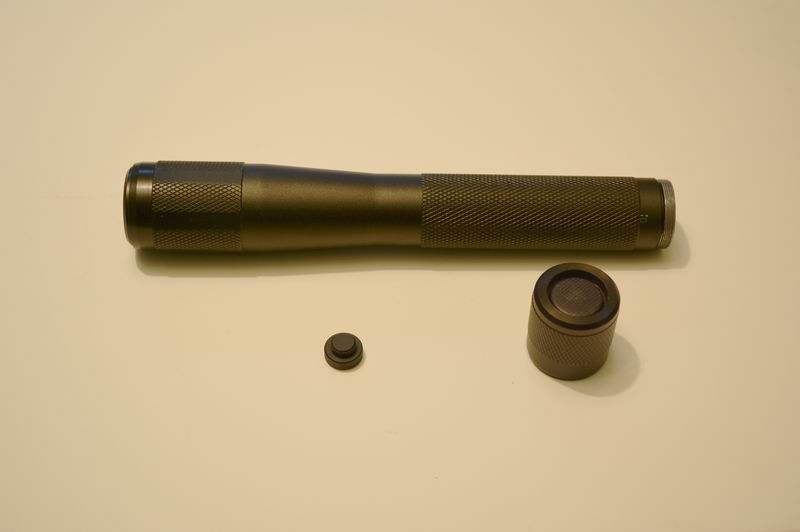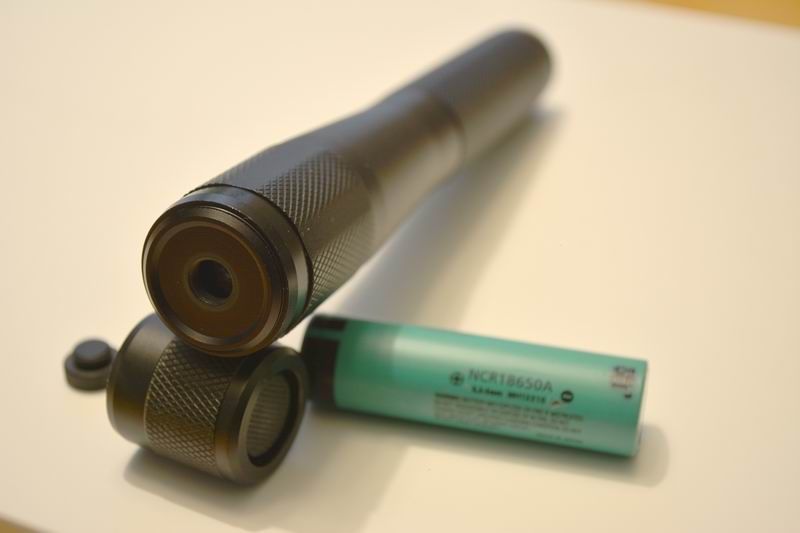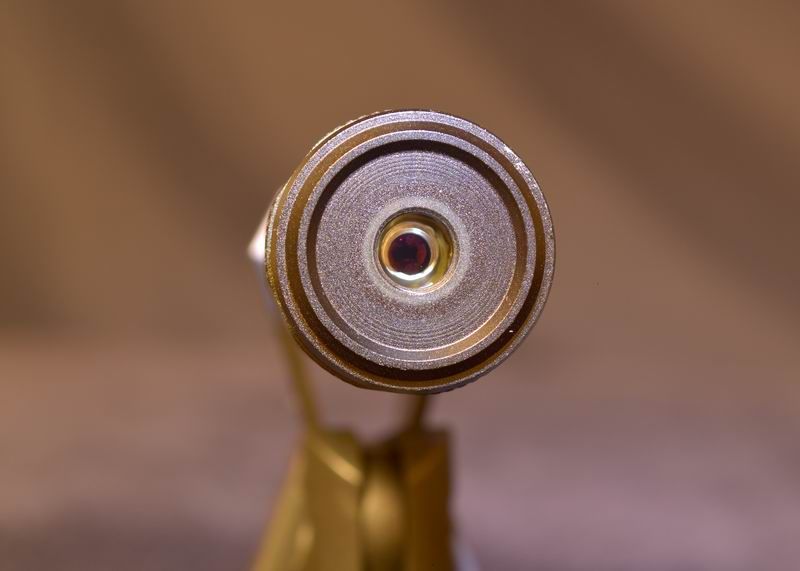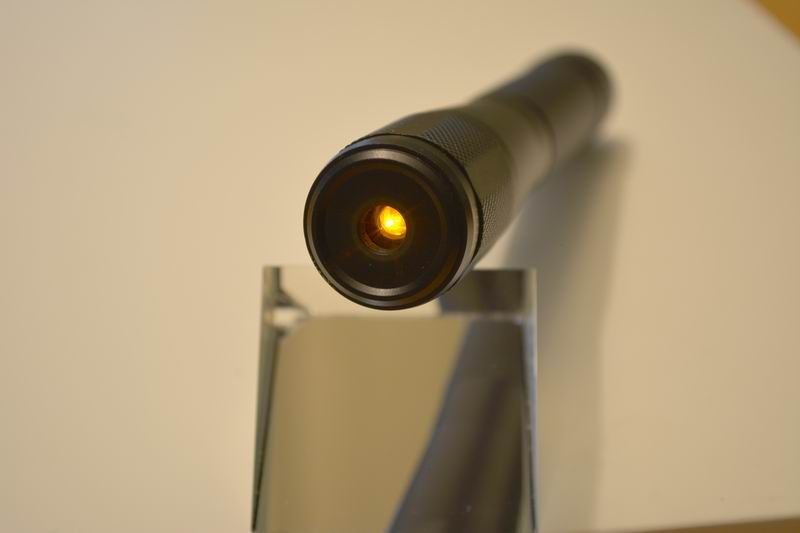 When I installed the 18650 battery and turned the unit on I was very surprised on how bright the beam and dot were. At the time, I thought it was a 30mw unit. I hooked up my Lasebee 2.5W LPM and it the laser peaked at 70mw and after 60 seconds it was hovering around 50mw. These readings totally made my day!
LPM pics
I now know they sent me a 50mw unit, which is great because I wanted one at the highest mw I could get, and 50mw is certainly stronger than 30mw. They do not list the 30mw model anymore on their site. The 50mw model has replaced it. I tested the laser on two different days and got pretty much the same readings. The laser peaked at 70mw both times at about 15 seconds, dips down to the mid 40mw's around 30-50 seconds, and gets back over 50mw. The average nm over both tests were 56.4 and 57.5 respectively.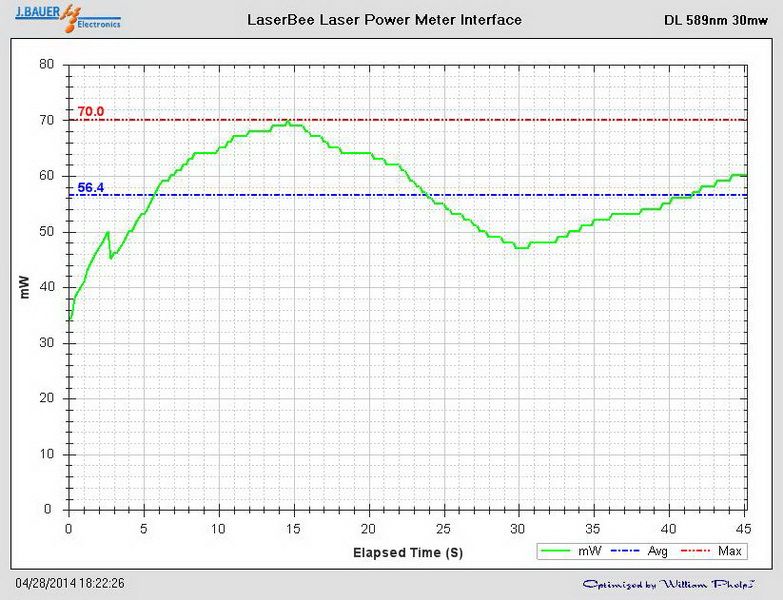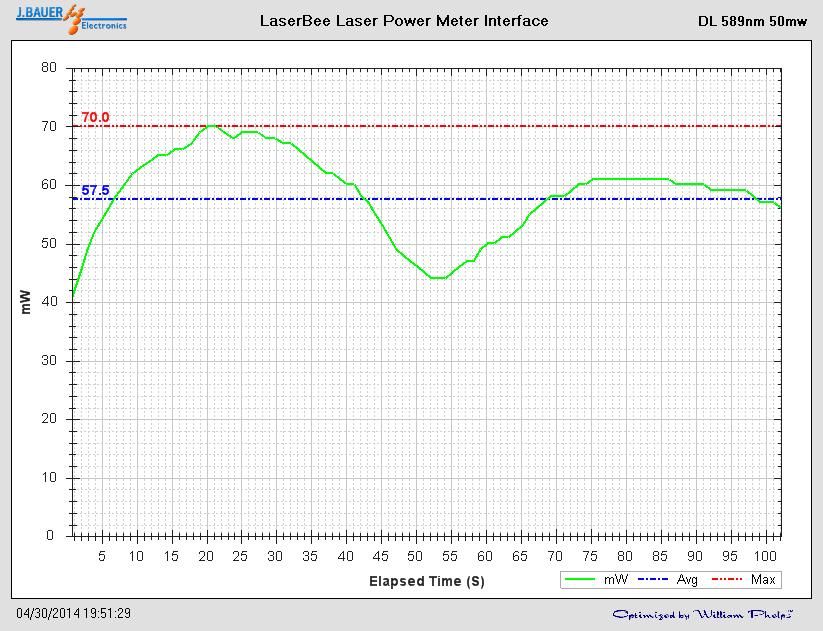 Here are some simple pics of the laser in action without using any fog. Some were taken in my garage and some in my dining room. As the photos show, the laser is bright enough to light up a room, and the beam is also very visible in the dark. Some of these pics were taken using a matrix diffraction grating, and some without, just showing the beam. As the photos show, the many beams, or single beam light up the room or an area a nice shade of yellow.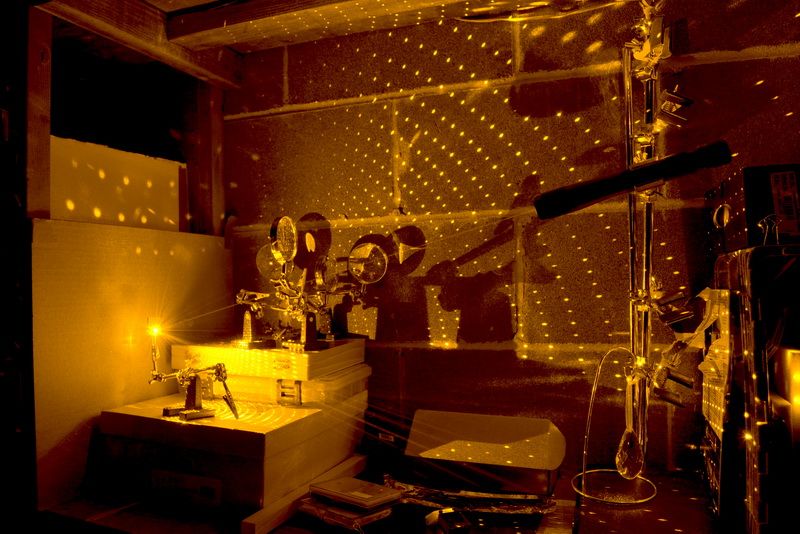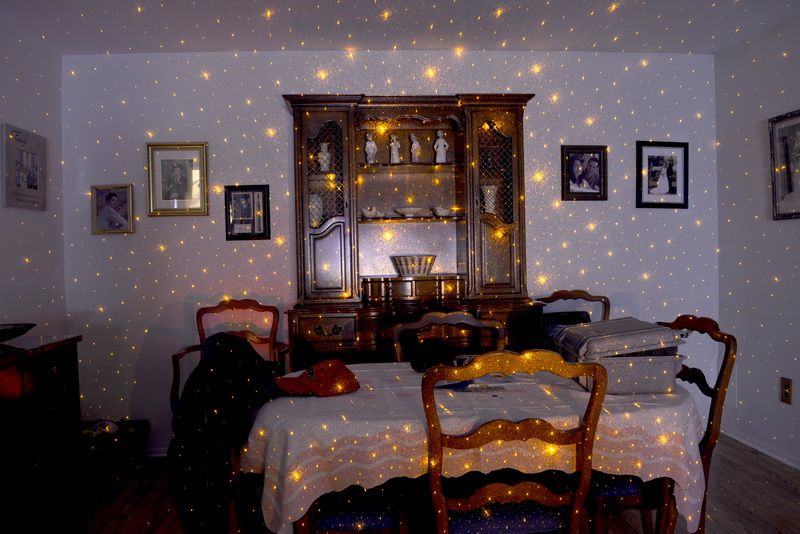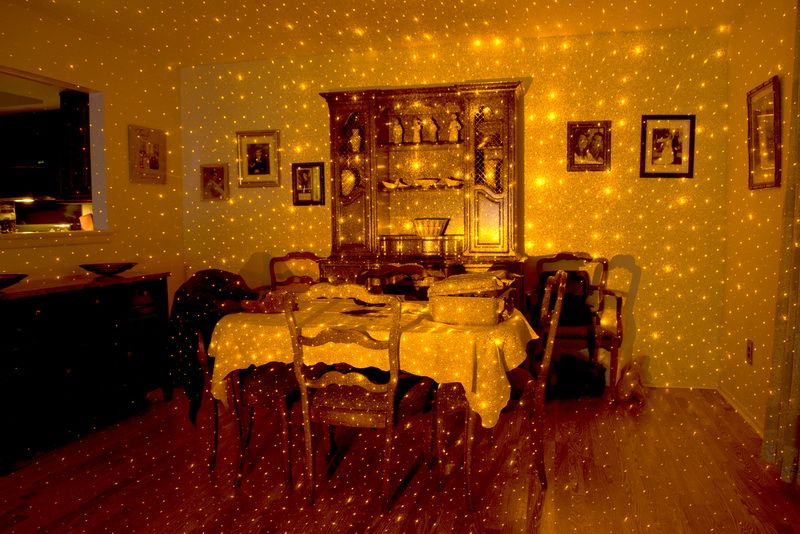 A Few Close In Beam shots -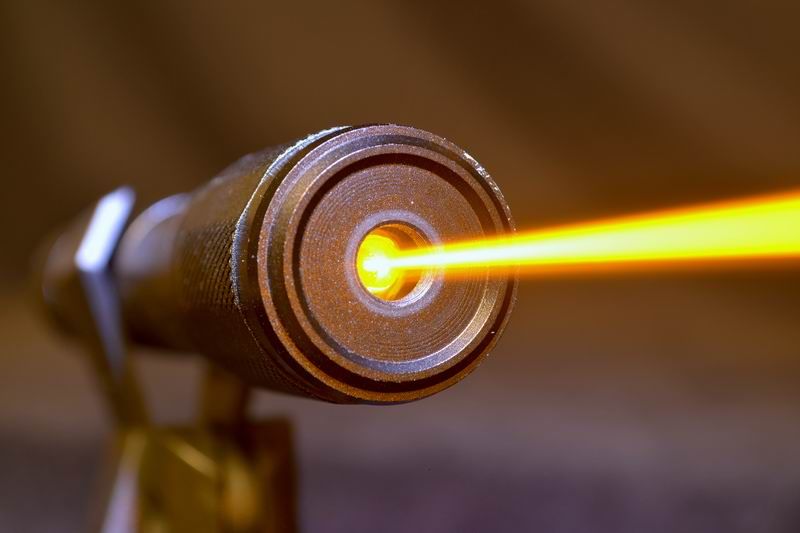 [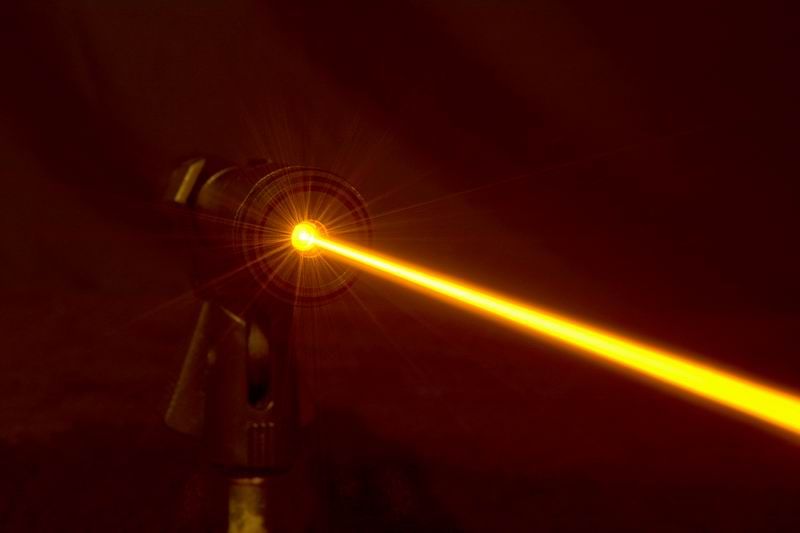 And lastly, a few photos using a little bit of fog, mirrors, prisms and diffraction gratings -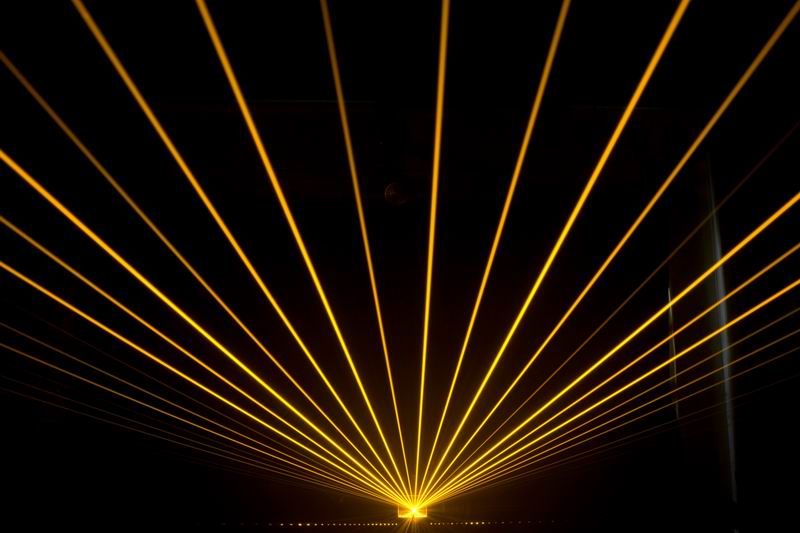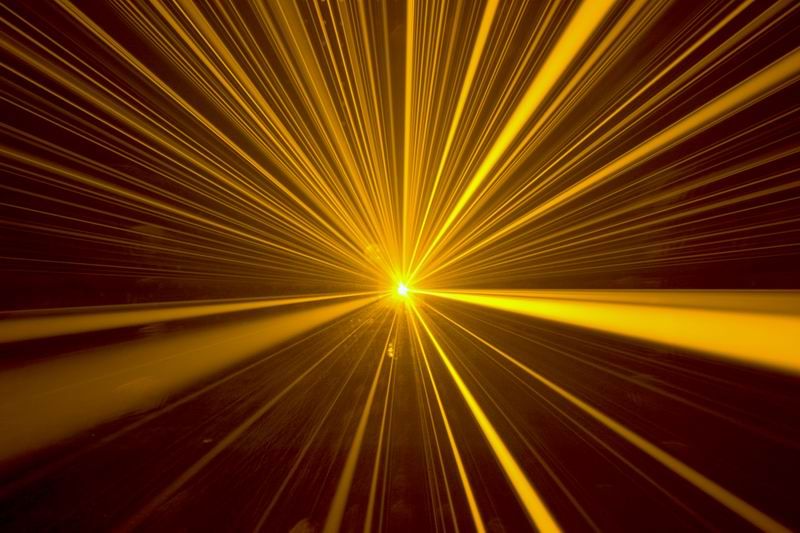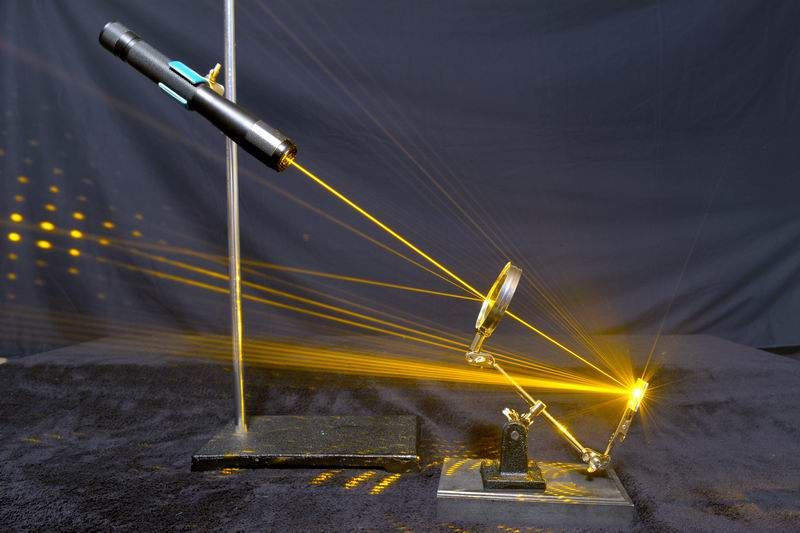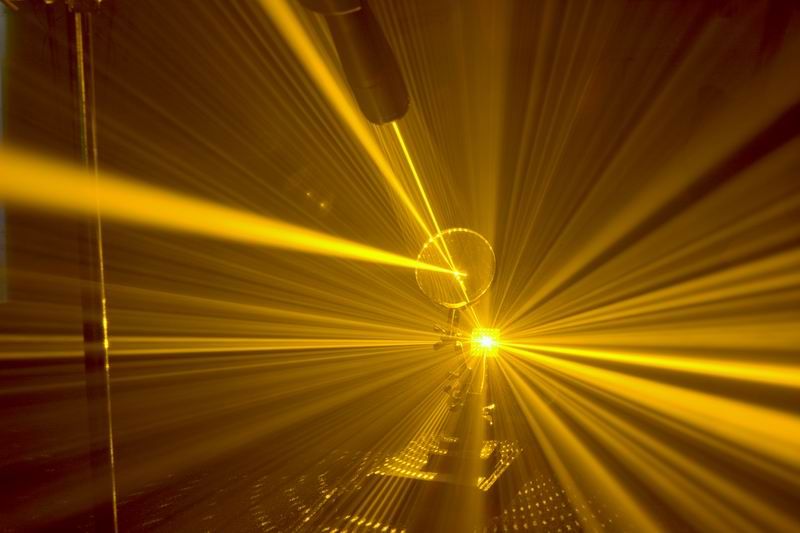 Conclusion -
To purchase a 30mw laser, and receive a 50mw unit was an unexpected surprise, especially for an exotic and expensive wavelength. To have it peak at 70mw, even for a 50mw is also a big plus. Of my now four Dragon Lasers, 3 of them are over spec. When I joined this forum in August of 2012, Dragon Lasers was a well respected brand and that is why I purchased my very first laser (447nm 200mw Aurora) from them. In the past 2 years I see some forum members do not like them or their customer service. For me they have been great, answering all of questions within a 24 hour window and getting my orders processed and shipped to me without problems. And when I discovered I "overpaid" by 80 dollars, Dragon Lasers (Adams) prompt response and giving me the credit shows me they are not out to rip me off, but make me a satisfied customer, which I am and have been. They also make the most cost effective/quality diffraction gratings. I am sure I have added an excellent low to mid powered 589nm to my collection and to be used prominently in my photography.
Last edited: