Joined

Jul 19, 2018
Messages

116
Points

28
UPDATE 2019/4/03 : The laser arrived. Tested. It's neutral case 505nm laser !
UPDATE 2019/3/16 : They sent me the tracking number but wrong one ....
Hello everyone.This is my first every thread about company review in style of 16 years old kid.14 days ago I ordered the something that should be Sharp GH05035A2G 505nm laser diode from Alibaba.Yesterday I received the laser.The pictures and descriptions below are everything I got yesterday.(Description always under the picture).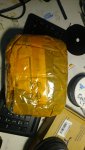 This is the package looks like form outside.
I cut the side of the package .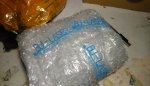 This is the [bubble warp] that warp somethind inside.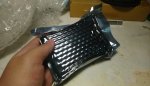 This is the diode tray in the sealed Anti-static bag.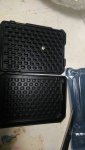 This diode is so lonely in the tray.You are now looking at the loneliest laser diode.
From the above pictures.I really surprised that the diode only came alone ! Then I immediately contact the seller then they quickly respond me and they told me to send another diode.
However.I can't judge this company yet.but I had seen something different from other seller. most of laser seller put the laser in the anti-static ziplock and wrap with soft bubble wrap.Some just put in the plastic ziplock.But this company put the diode in the tray and they put the tray inside the sealed Anti-static bag to reduce movement of the tray (movement does create electric charge).
Afterall.I can't prove that the seller really forgot or really do.but I still waiting for the 2nd laser shipment.Fortunately I do the trade via Trade Assurance.Alibaba still protecting me after I confirm good received for about 30 days (Started from yesterday).
Everyting is gonna fine If I received the 2nd diode and I hope it will be the thing I want.
Last edited: