Joined

Dec 7, 2008
Messages

719
Points

63
History
-------------------------------------------------------------
Hi all
This thread is long over due, but never say never. It was about time i put a thread together with alittle bit about my history in this hobby
I'll start with the first Laser i built, this was back in 2008. It was a labby using a 650nm DVD-RW diode extracted by myself from a LG RW CD drive. I ordered a 12mm 5.6mm brass module from the company Aixiz, and i built a Custom LM317 Driver
Looking back its fair to say i went abit overboard with the cooling though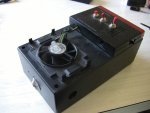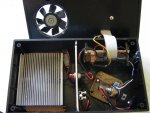 This was my first official purchase, a 75mw 532nm Viper from DL. I was so stoked when this arrived that i put the batteries in the wrong way
my heart sank when i pressed the button and i saw no green. DL was just a young company so i thought i had been scammed
BUT.....it all turned out great, the pointer had reverse polarity protection, so i reversed the batteries and was just simply amazed by the tight green beam, and the build quality!!!
When the new Blu-ray diode was released in the PS3, it started a craze. Wicked L´s was selling the Sonar for +$2000
This was my first 405nm build, I extracted the 405nm diode from a freshly purchased PS3 sled, soldered on a microboost driver purchased from the man him-self Drlava, and hand-made a host to look like the WL Sonar. What a time that was!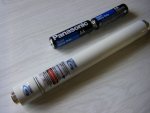 Then O-like came onto the scene, and I ordered a 50mw 532nm lab module. This was back when everyone "o-likED" them
, i did a few stylo experiments with the Module then built the module into a labby and sold it on.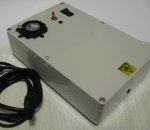 Then the 12x diode was released
satisfying the lust we all had for more of the 405nm goodness. This was my first 12x handheld build, if i remember correctly these diodes where hitting ~120mW
My first "high-ish" powered handheld was purchased when i came across WL. Don't quote me on this, but i believe i was one of the first in Oz to import a 1W 445nm Wicked Lasers Arctic, successfully
And so..... In and out went a bunch of other handheld builds, mostly self built. Here´s a couple of 1W 450nm Kryptons i built, still really beautiful hosts in my view
AND NOW...... In Post #2, you will find my collection to date.

The little black case
J
​
Last edited: