Joined

Nov 9, 2018
Messages

4
Points

3
I am not, and have not been, a laser enthusiast but after perusing this board that might be about to change! I am a relatively new telescope user, and recently purchased a green laser sight and bracket for my first telescope - acquired this past summer.
I will avoid going into the telescope reasons (but will happily answer any questions asked) of why I chose to have a reflex sight AND a mounted laser finder (and yes, I am extremely observant and careful about aircraft), but I will say a green laser is so convenient to aim at a planet and not have to "squint through the finderscope".
The laser I'm using is "from" the telescope manufacturer, l attempted to post a link and that didn't work. It's an Orion branded green laser with mounting bracket.
It's rated at 3 to 5 mw. It does the job just fine, EXCEPT for times when Jupiter (and eventually Venus) are in a twilight sky. So I'm looking for something brighter...
I'm tentatively guessing I should pose the question in the green laser forum, but I clearly see this place runs a pretty tight ship.....
I'm also afraid I'm going to get hooked on another hobby here!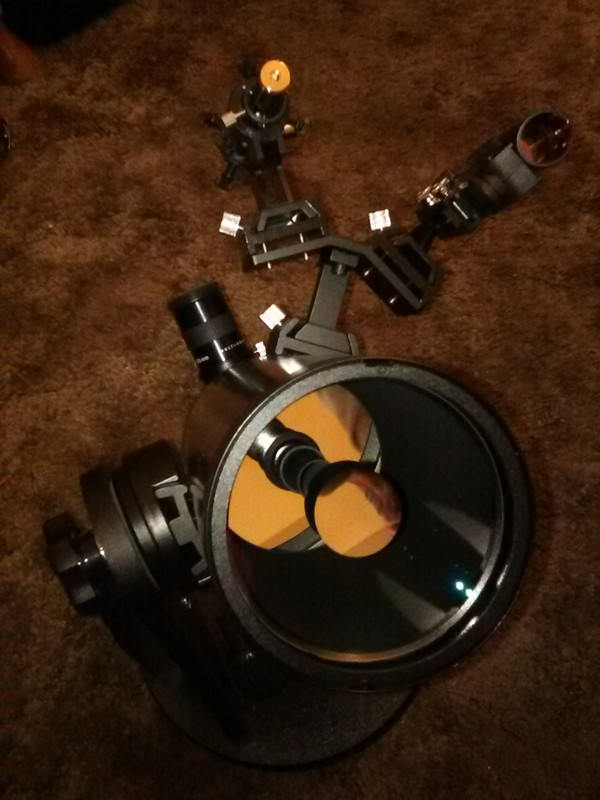 Last edited: