Joined

Mar 27, 2011
Messages

15,445
Points

113
I was outside late tonight, so grabbed my camera, a few lights and snapped a few pictures... these were done fairly fast so as not to alarm my neighbors
My camera makes things look a whole lot brighter than they are... but the way the flashlights light things up should be easily apparent.
The fire hydrant, light pole, and fist branches are at a distance of about 45 meters.
The higher tree branches are at a distance of about 75 meters.
[3/28/13 - Updated, more beamshots below.]
First, the control shot: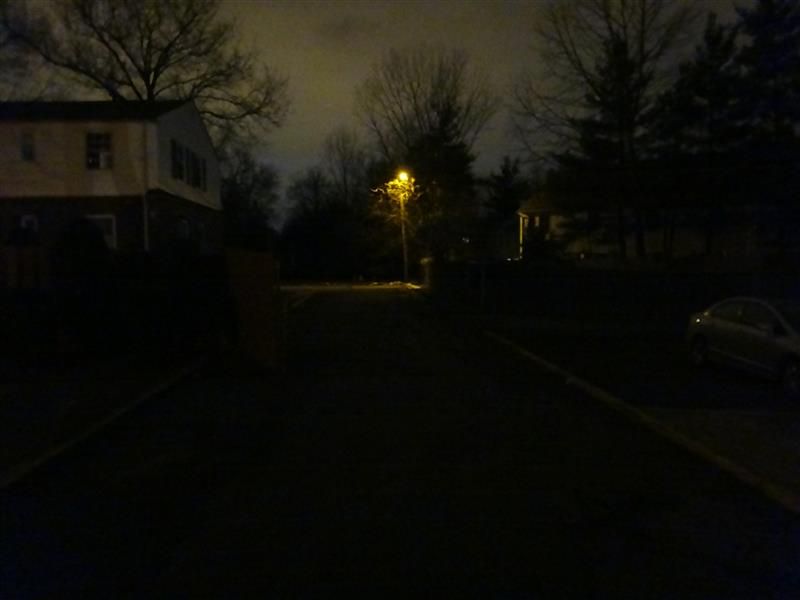 Next the Armytek Predator v2, XPG2, this is a great pocket thrower: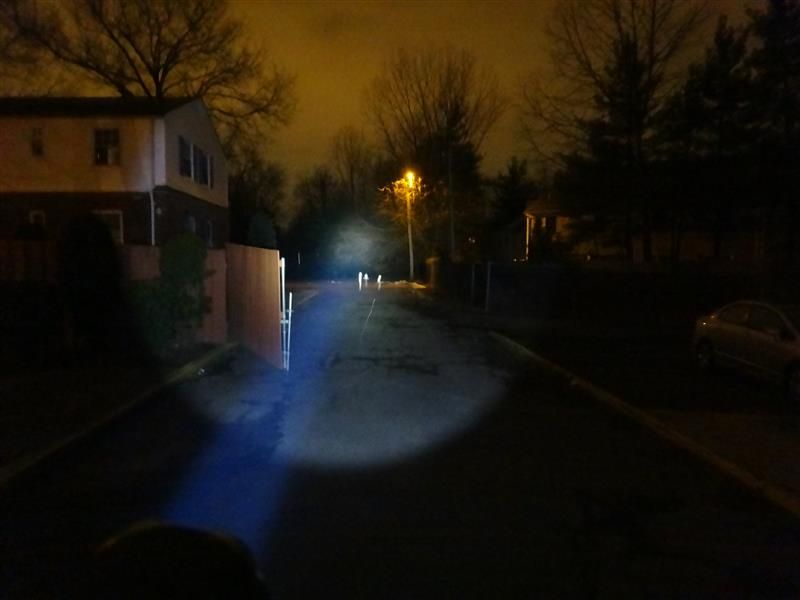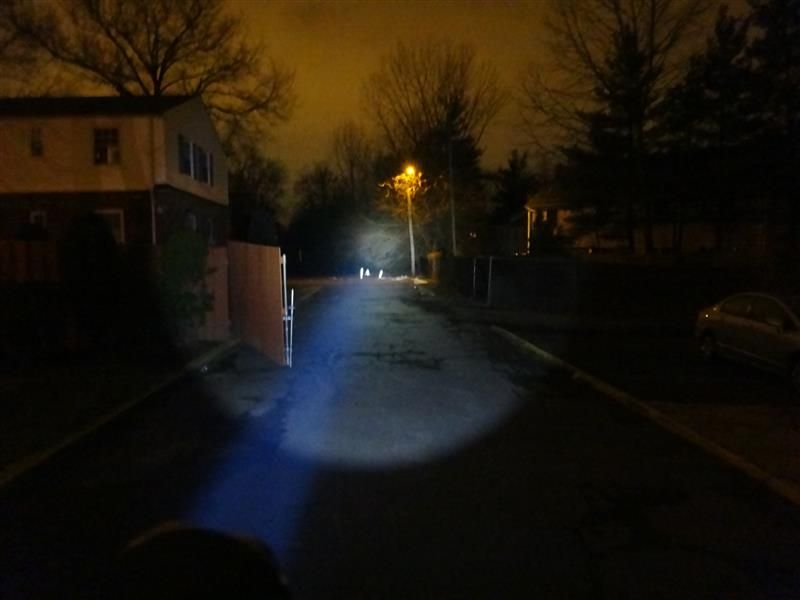 Next the Crelant 7G2CS, NW - As much throw as you can get in an XML pocket light - which is to say it's "Regular" :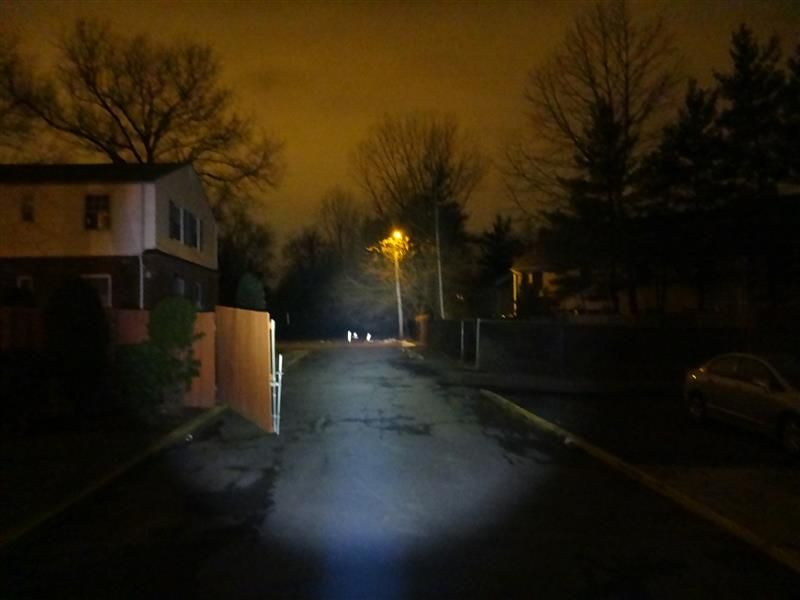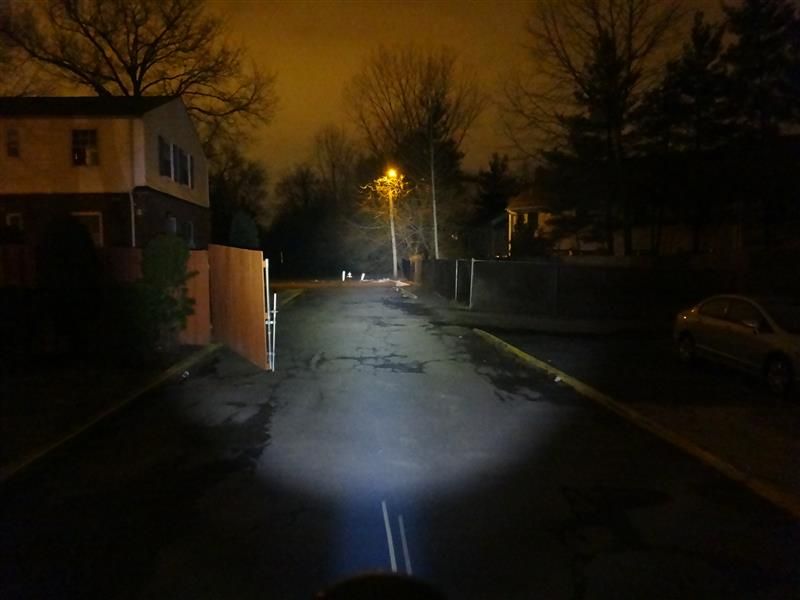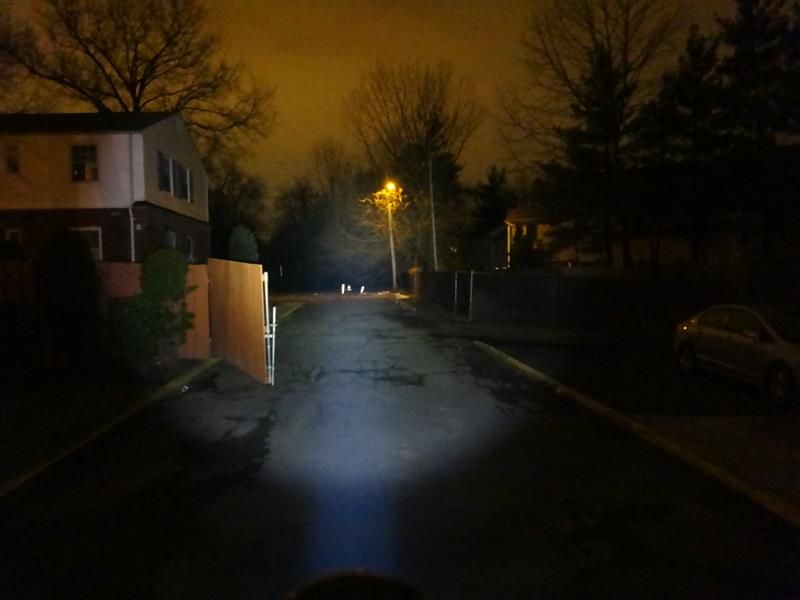 Last, the Throw King of them all, Crelant 7G5CS, modded to run at ~3A, with a de-domed XMLU3, and an Aspheric Head: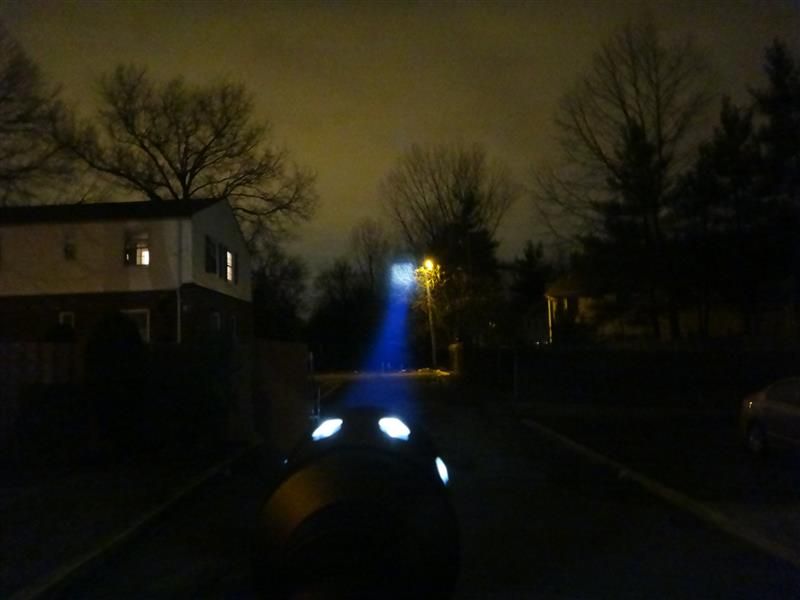 I feel confident this light will outthrow everything out there, as far as LED flashlights go, with the exception of the modded, TN31mb (
Link
) and the Deft X (
Link
). Both are way more expensive though, one being roughly double the price, the other more than quadruple.
If you look at this picture form the Deft X, you'll see it has the same beam pattern...
link
.
So there you have it. Three distinct beam flashlight beam patterns.
[3/28/13 - Updated, with more beamshots.]
There are three new lights in the lineup, a 7G3CS XMLU3, an Eagletac G25C2 MarkII XMLU2, and a stock Crelant 7G5CS XMLT6 also with aspheric.
For comparison purposes the modded Crelant 7G5CS Aspheric with better driver, and dedomed XMLU3 is again at the end.
Photos didn't come out quite as good this time... I was rushing a bit too much I guess.
Control: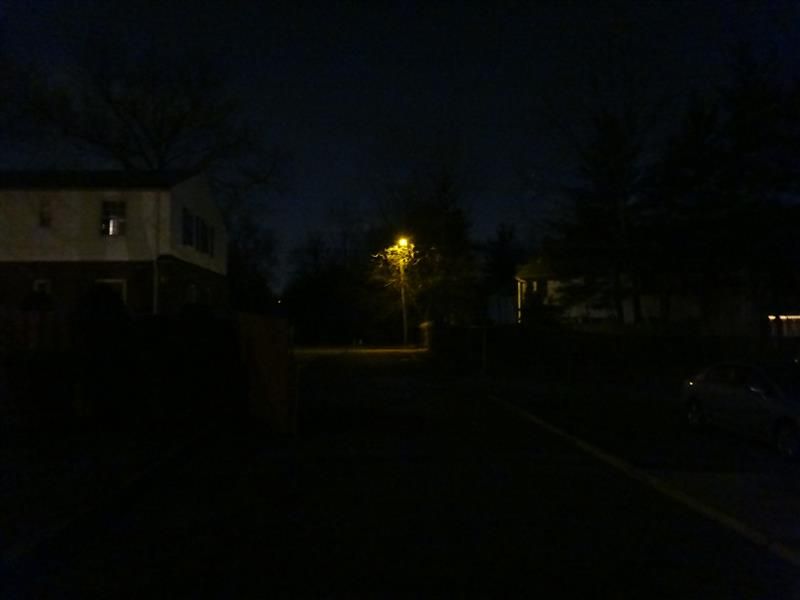 Crelant 7G3CS U3: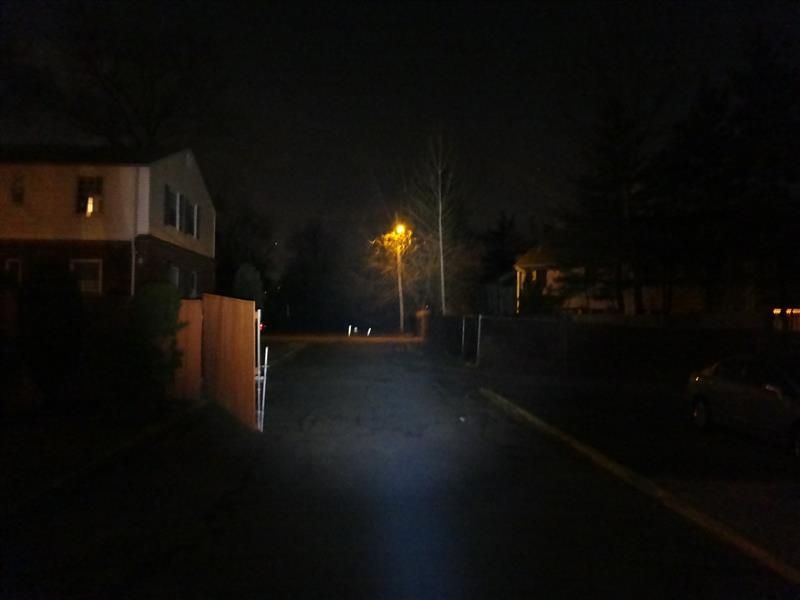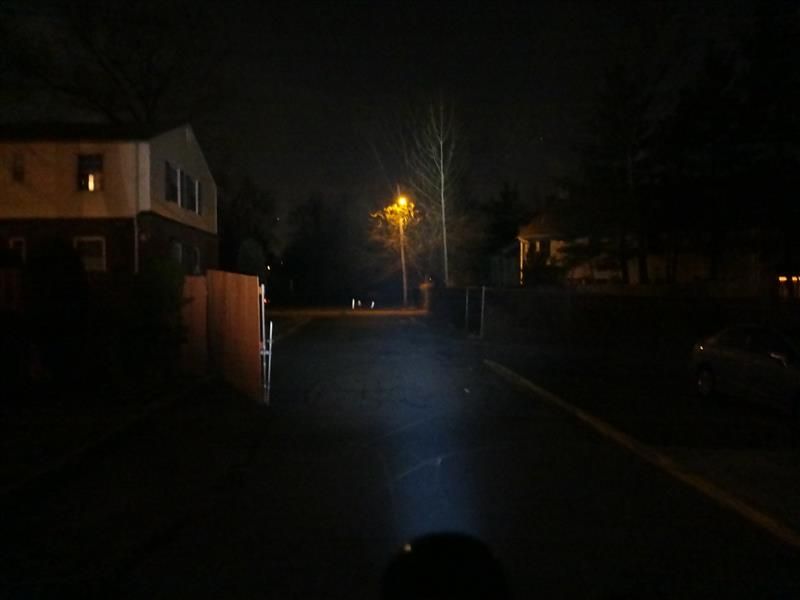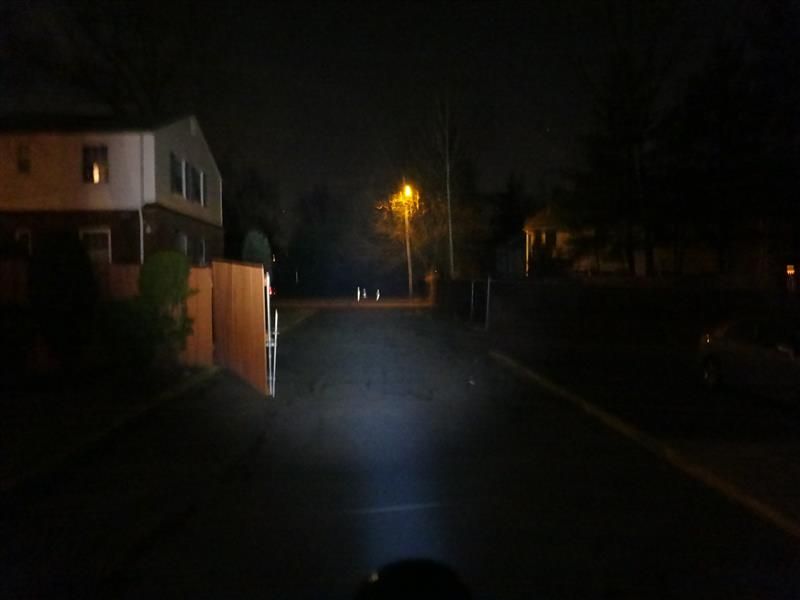 Eagletac G25C2 MarkII: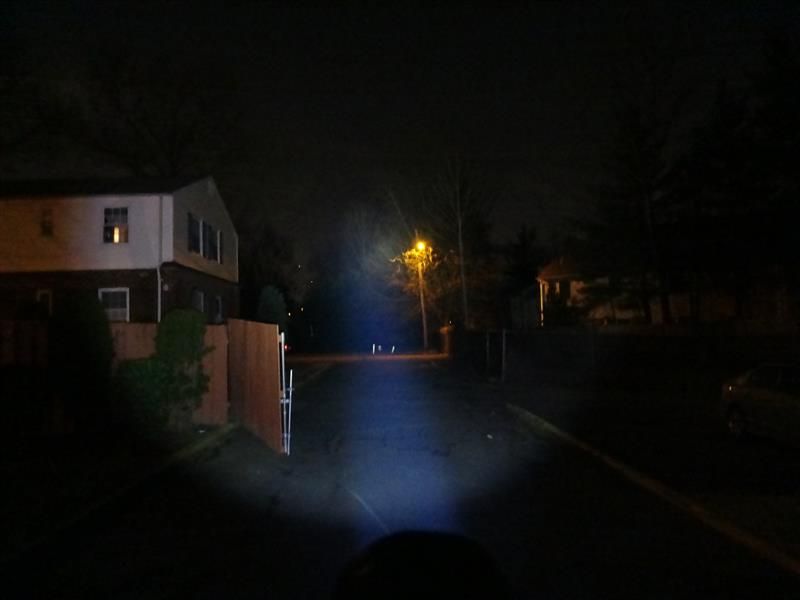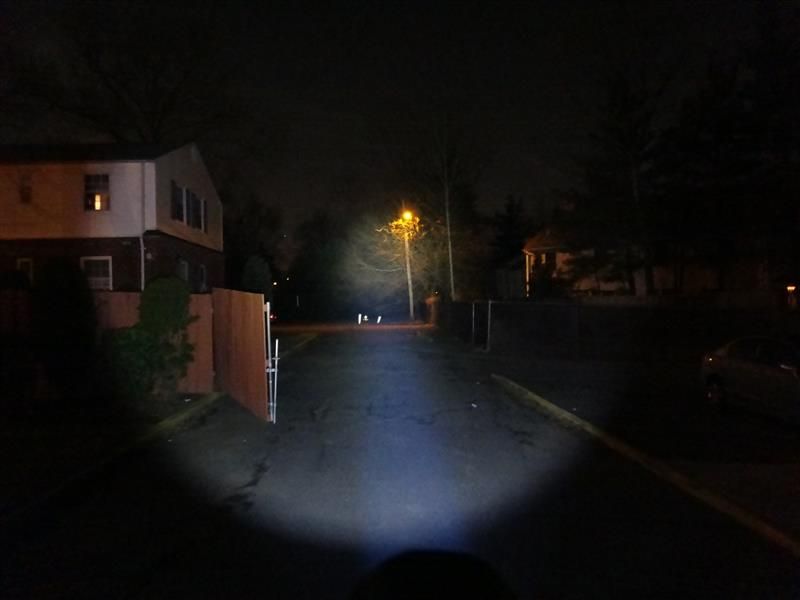 Stock Crelant 7G5CS, XML-T6, with Aspheric: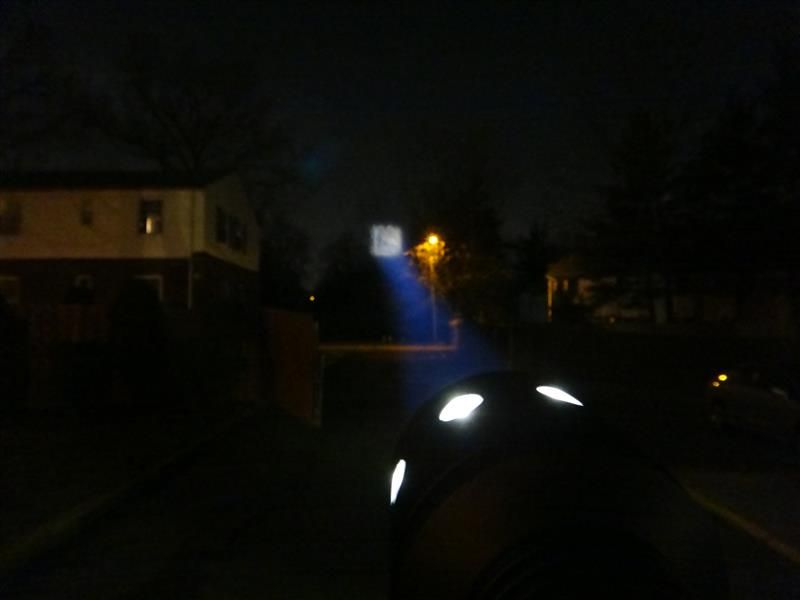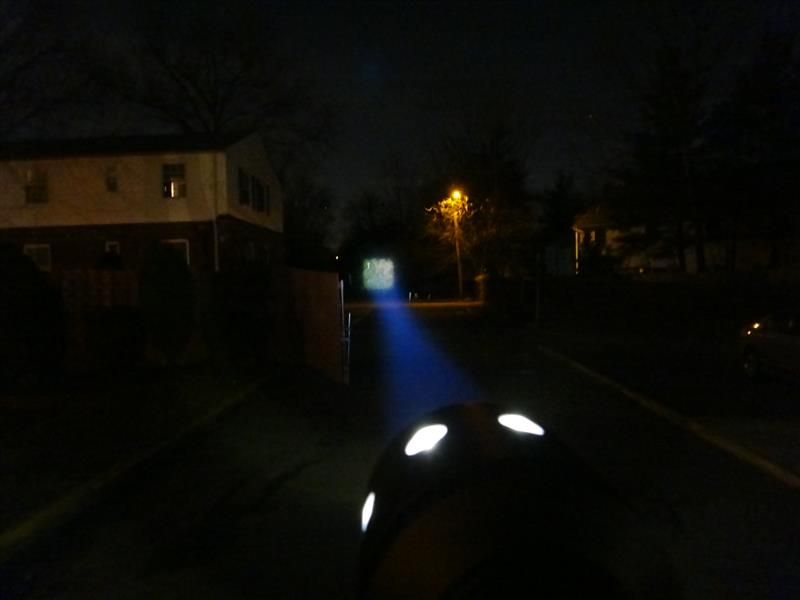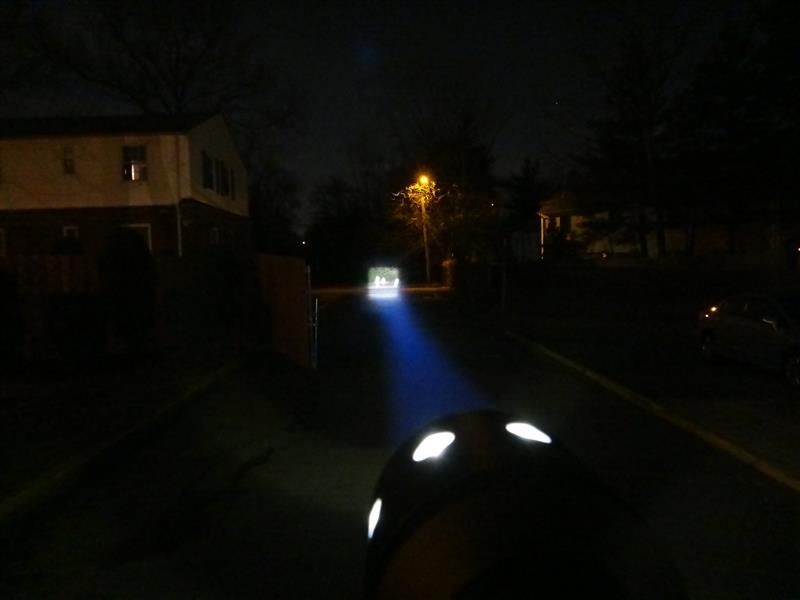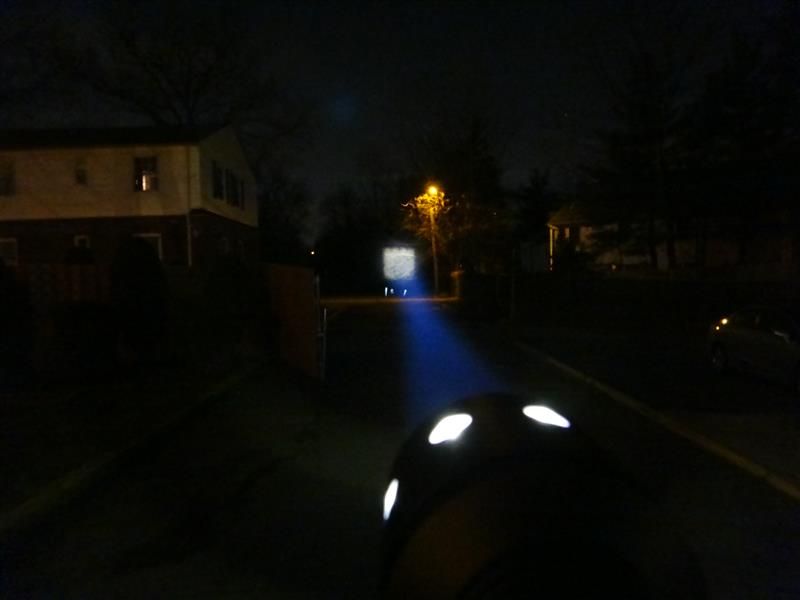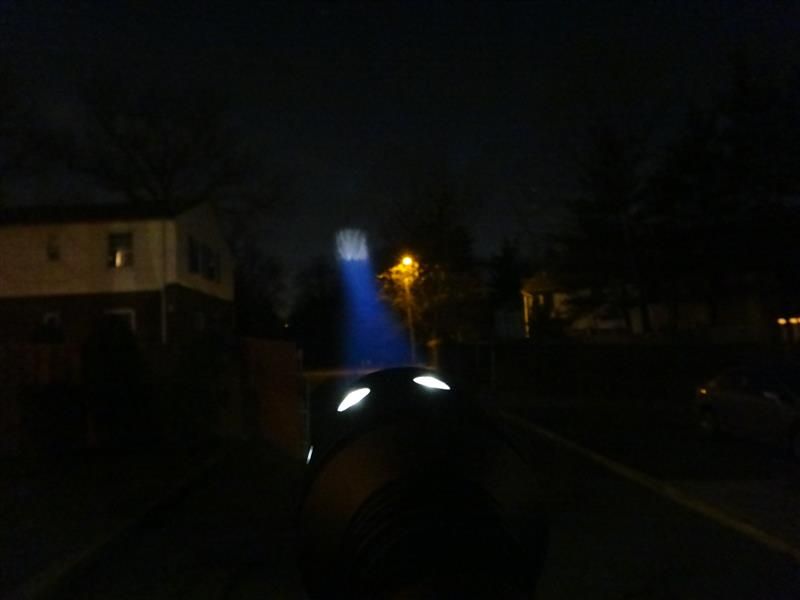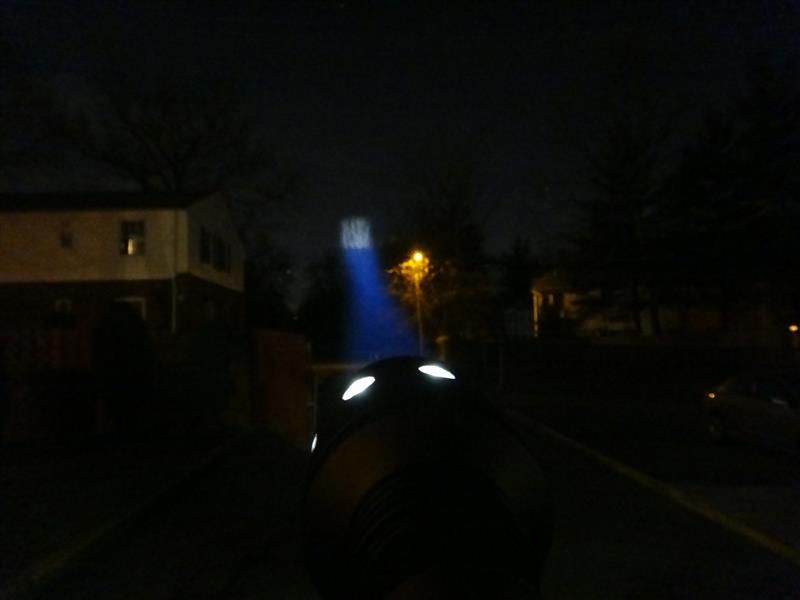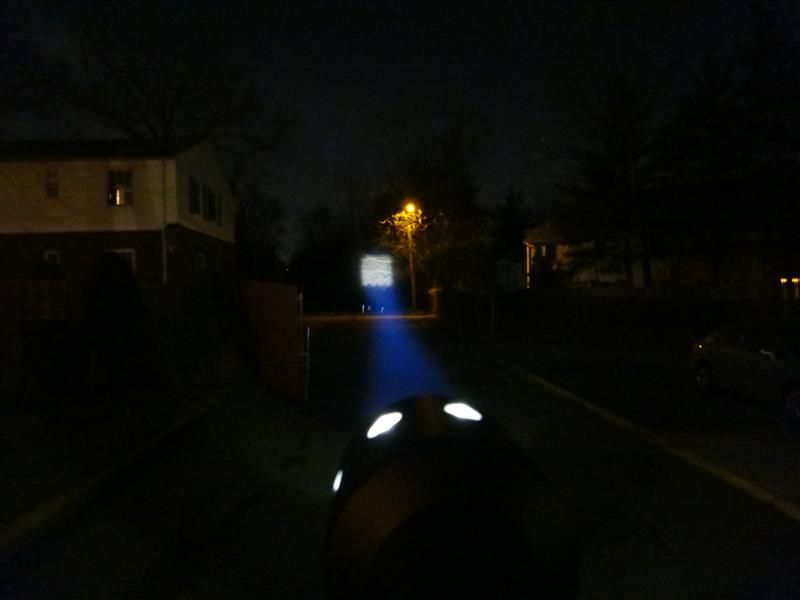 Crelant 7G5CS Modded: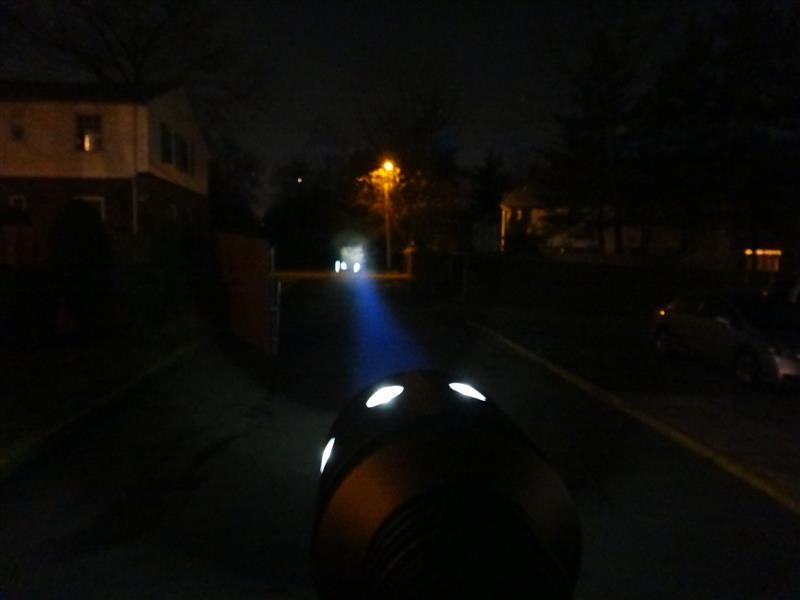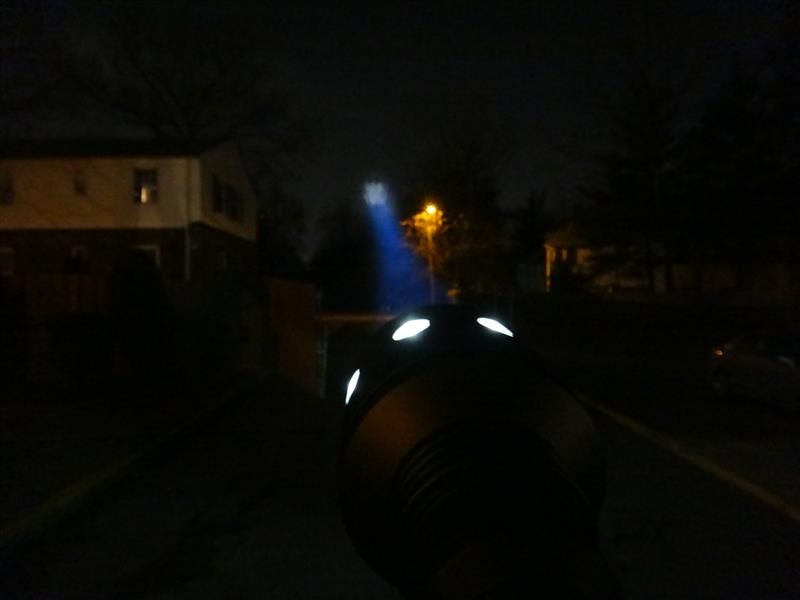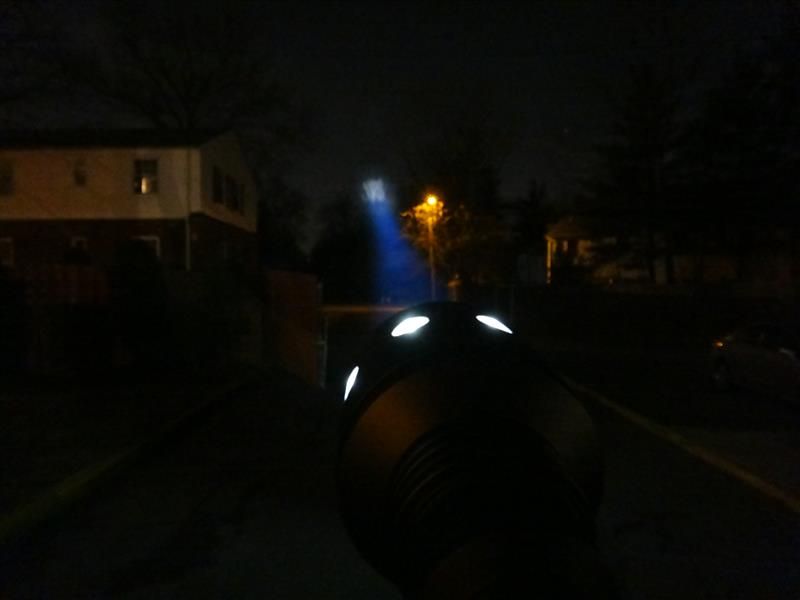 Last edited: