Joined

May 28, 2021
Messages

48
Points

8
Hey!
tl;dr- what's the duty cycle of Sanwu's "Laser Ranger", specifically/especially the 1.2w 520 and/or 1.6w 525?
My name's Ryan, and I'm from Texas. I'm totally new to lasers excluding my being the agency behind the scurrying, small, bright-red critter that my two cats vehemently pursue.
I recently bought a few 532 "303's" for my coworkers and me to use at work, and while I initially had only pragmatic intentions with lasers, even the cheap Chinese ones have already turned out to be so fun/cool that I absolutely have to purchase a nice personal one now.
I've kicked around a lot of different ideas for which laser I should get first, and learned a lot in that short time. I think I've narrowed it down to either the Sanwu Guardian or, most recently, the Sanwu "Laser Ranger".
I read the review that
@dreaming
wrote up on Sanwu's website, and then found it again (this time in its full glory) on LPF. He did a great job on that thing.
I'm almost totally sold on the Laser Ranger (they look fly af, and the continuous power adjustment is doooooope), I'm just trying to figure out which part of the spectrum and what wattage I should get for my first.
I'm fairly certain I'm going to go with one of the super f***ing bright greens, like the 1.2w 520 or the 1.6w 525. See, my price range started much lower, but as I've been hyperfocusing harder and harder on lasers, that range has gone up substantially, and I don't even care. I'm in it to win it. I'm probably going to get all the accessories I can too (including safety eyewear! PPE is important in my occupation too, so I get it) so I can fully enjoy this thing. I really like the 488's and even kicked around the idea of getting a 589, but for my first laser I really want to be able to put a green dot on the moon. It's important to me. I'm not gonna get cocky and buy a blue that's going to burn my house down and melt my eyeballs. I have more meager, modest intentions than that. I just want to be able to make a beam of light that rivals the DS-2 Orbital Battle Station.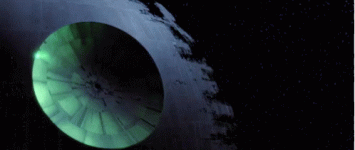 I really don't want to be limited much by duty cycles, so I want to make sure that the Ranger is good in that regard. The Cu Guardian certainly is, especially for its size. The problem is that I can't find any info on the duty cycle for that Ranger! I've used the search function, and I've poured through threads using Ctrl+F and the iOS equivalent, all to no avail. Dreamer mentions that they have a "long duty cycle", but that's about all I've found.
Can someone help this n00b finally make a decision and pull the trigger on a dope-a** lightamplification-by-stimulated-emission-of-radiation-pointer?
A hearty "thank you" in advance.
-Ryan
Last edited: