Joined

Jul 26, 2010
Messages

588
Points

0
Hi there.
Here is my recent build/upgrade. This handheld was initially completed a while ago. I have recently decided to upgrade its driver to get a slightly higher output.
Formalities out of the way: I do own several pairs of protective goggles for all the wavelengths that I "play" with.
Materials:
Driver: Parralled E-Drives set at 820mA each..
Diode: 445nm M140 from DTR
Module: 5.6mm brass Aixiz diode module and housing
Lens: 405-G-2
Lens holder: Extended lens holder
Host and heatsink: Guidesman from cajunlasers
Test load: 3A capable test load
Thermal compounds: Arctic Silver (for the module, capacitive)/ Arctic Alumina Epoxy (for the driver, non- conductive and non-capacitive)
The main reason for the modification was a dramatic loss in output after about a minute of operation. I believe it was due to the combination of both higher than rated current of the original driver and bad contact of the laser module with the heatsink:
Pointer:
Original guts: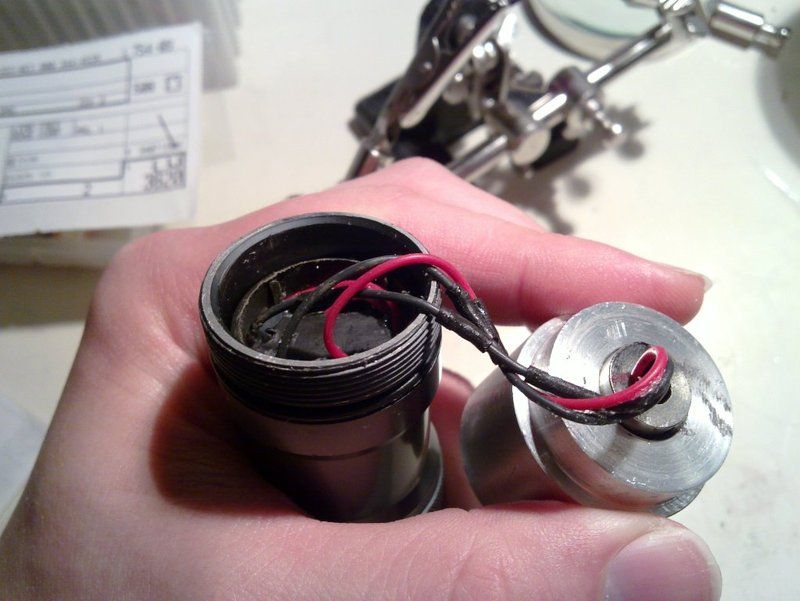 Pill: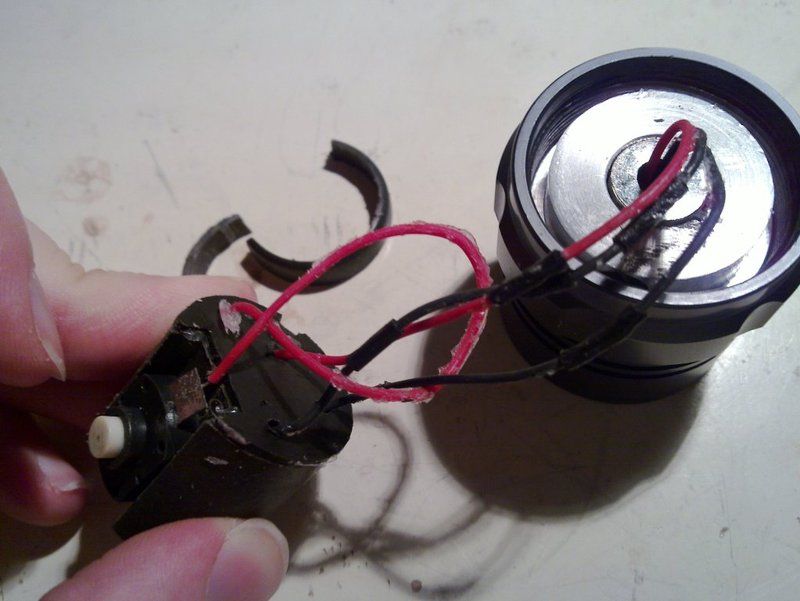 Extracted module:
Notice uneven distribution of Arctic Silver all over the module.. And here is why:
The shaft for the module is not smooth and the module fits inside with space to spare. The module has a very small contact are with the sink to transfer heat.
for comparison this is how it should look like, smooth and clean.: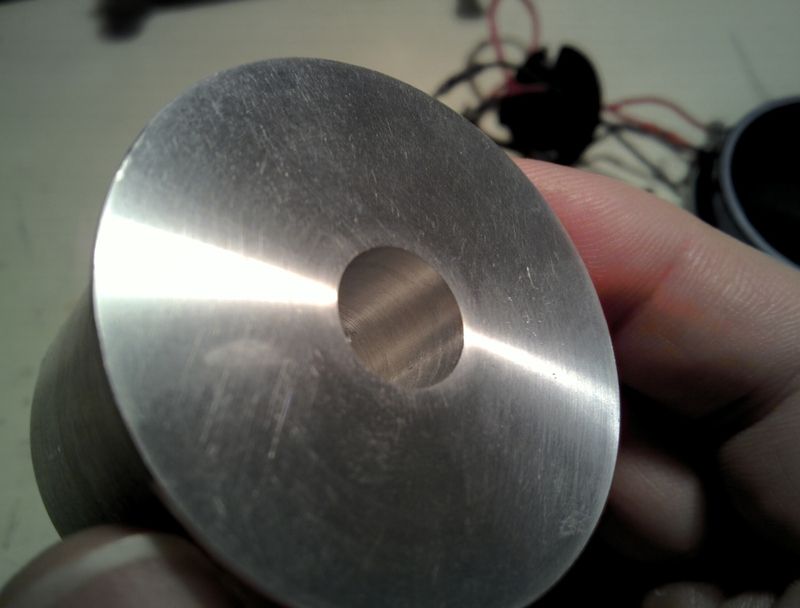 The pill with bunch of silicone glue and the old driver inside: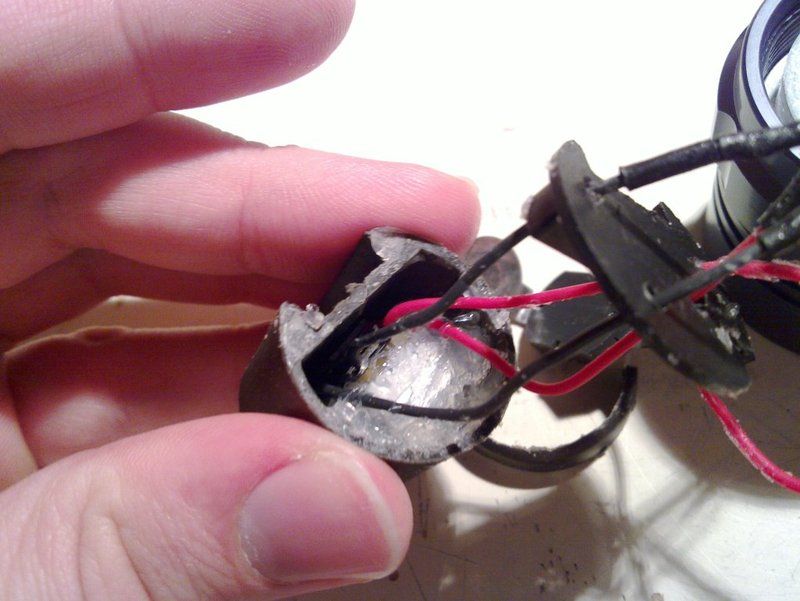 I'm planning on changing the set resistors and using this driver in another dual driver build. The driver was set to 1.2A (<=900mA is recommended)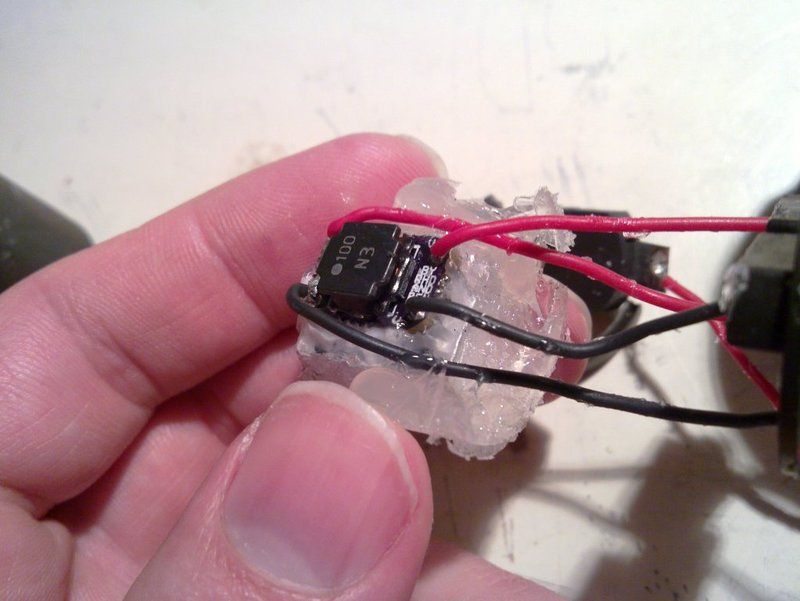 The E-drives with mounted heatsinks:
Technically only IC should be heatsinked, but I decided to add two more pieces to make the mounting easier.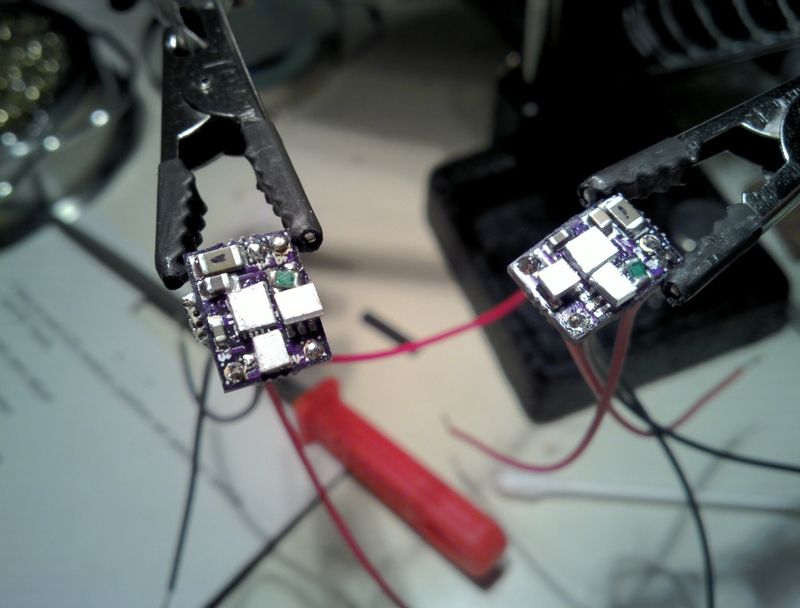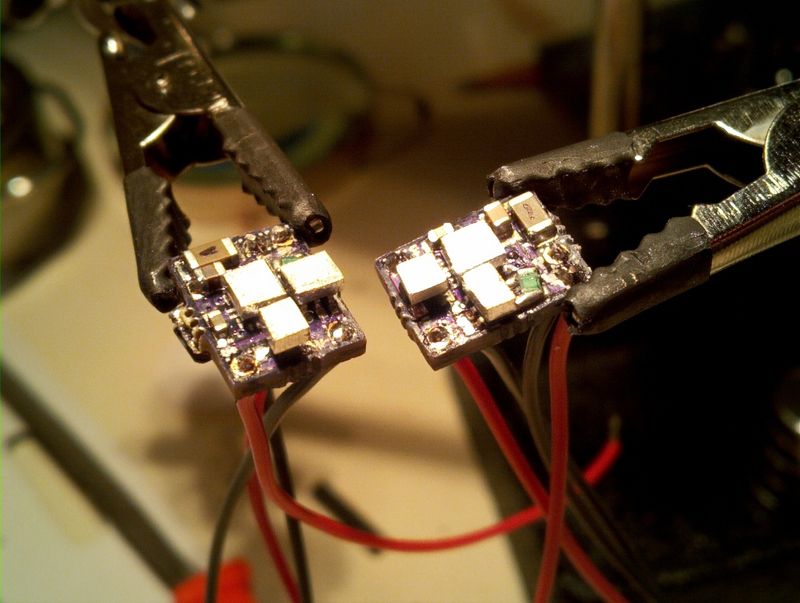 Although during testing in boost mode the drivers barely got warm and in buck mode no temeprature change at all.
Drivers mounted onto filed nickels (arctic aluminum):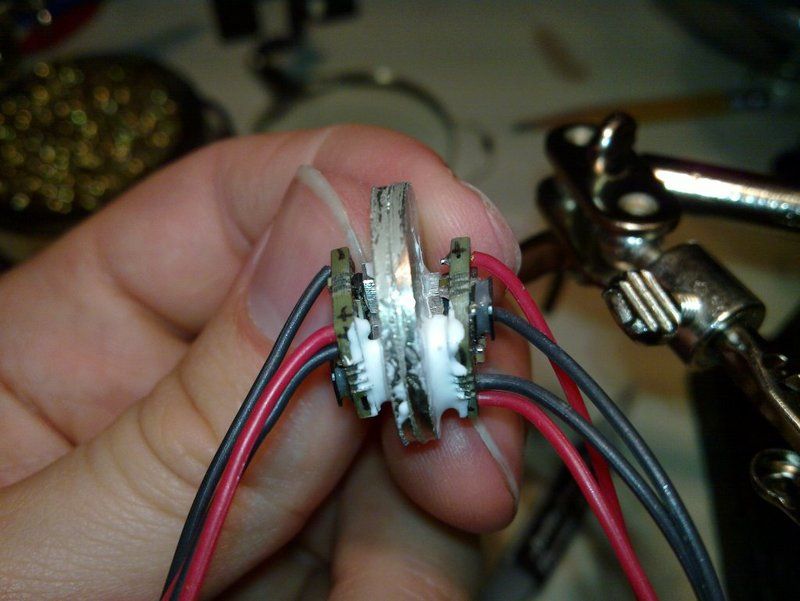 Back into the pill: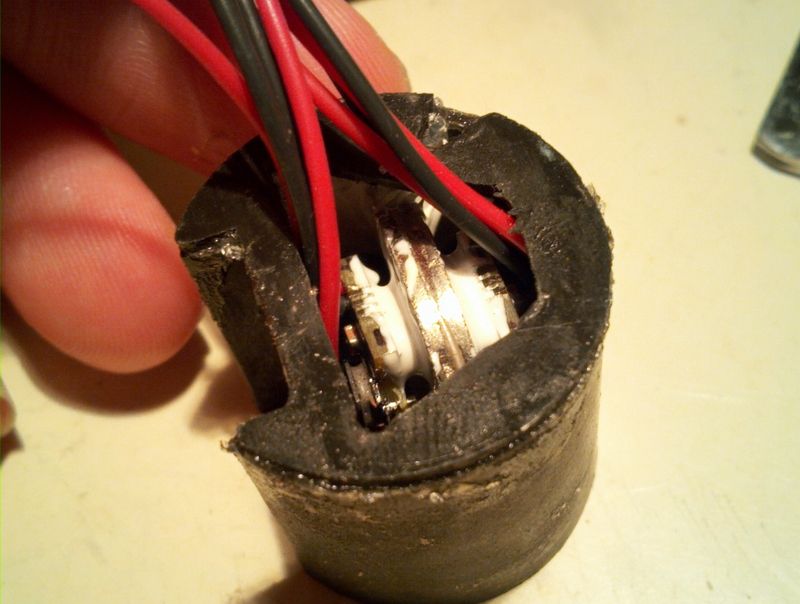 The pill in the host, top removed.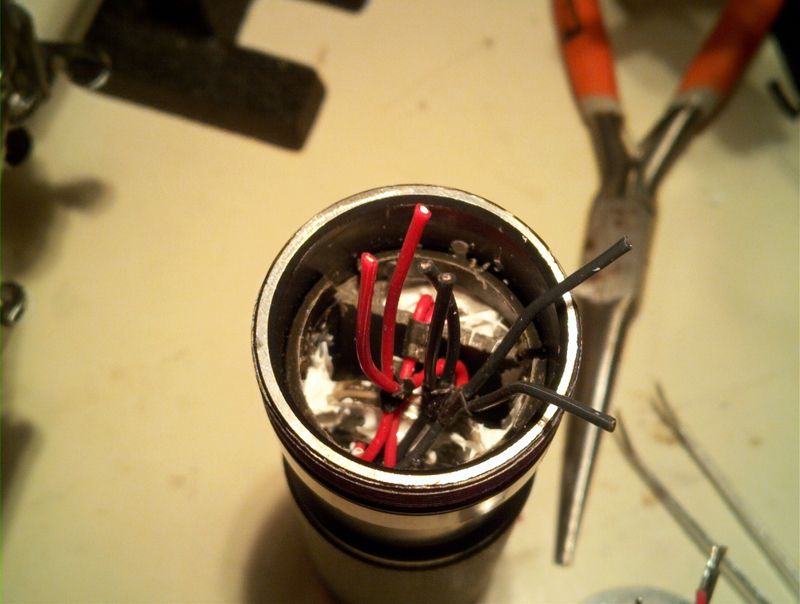 "Lubricated" the module with arctic silver and inserted back into the heatsink. I realize that heatsinking compound only works when the layer between two surfaces is very thin, but.. better than nothing at all I think.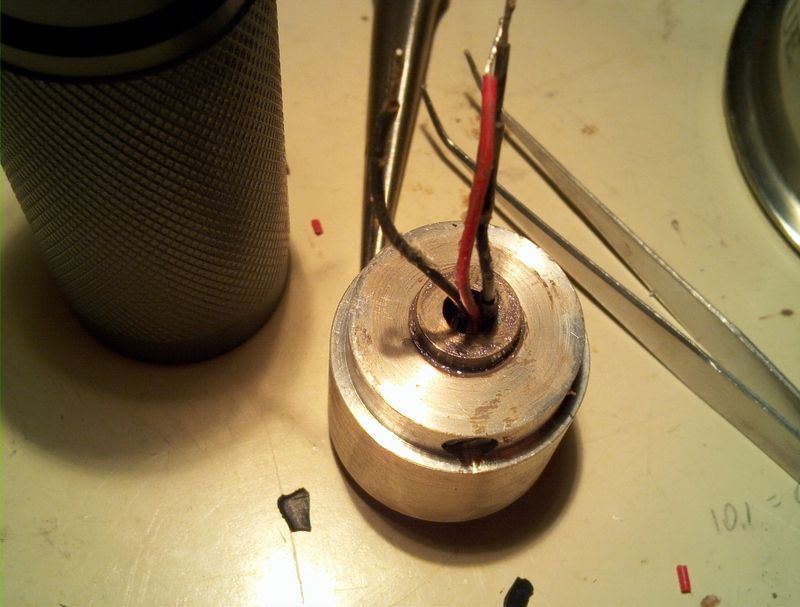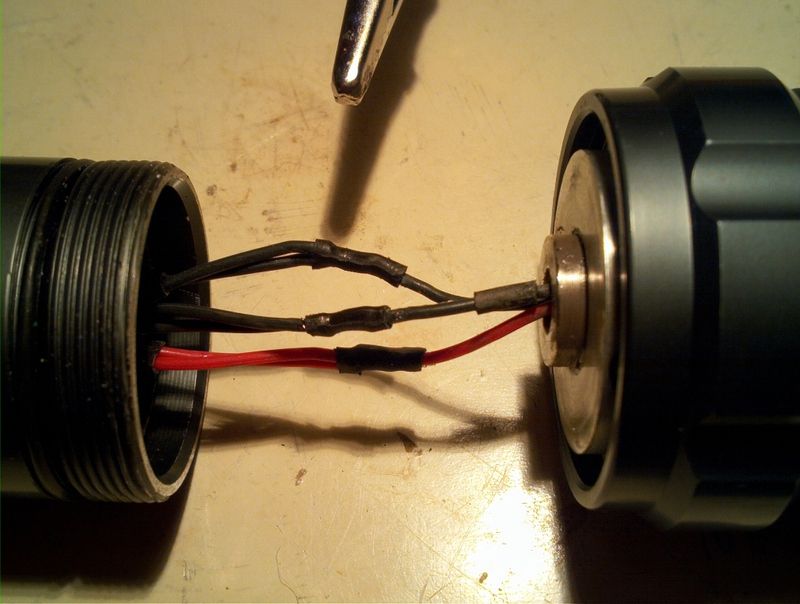 Beamshots:
Cellphone pics: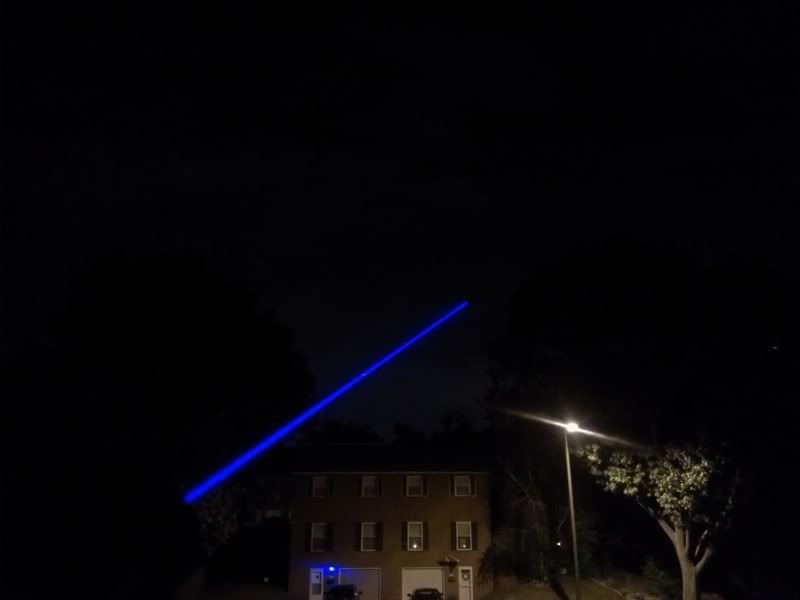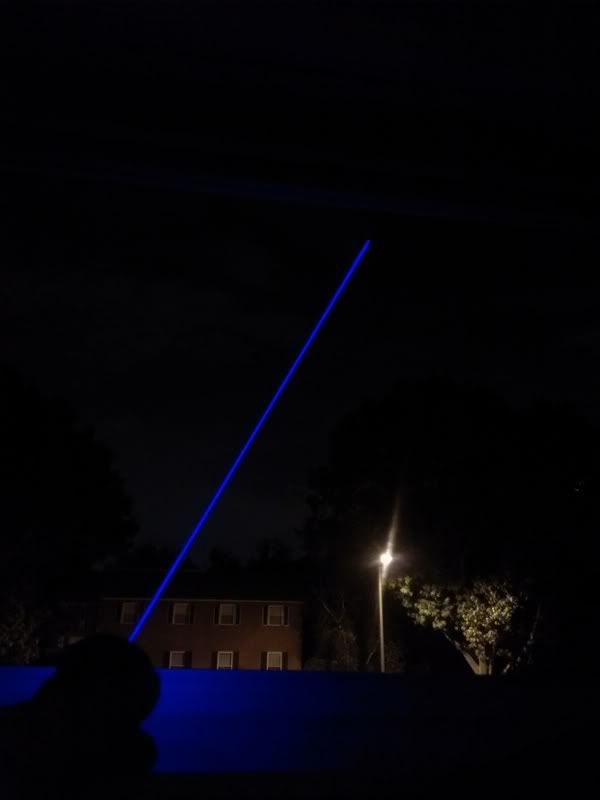 Camera pics: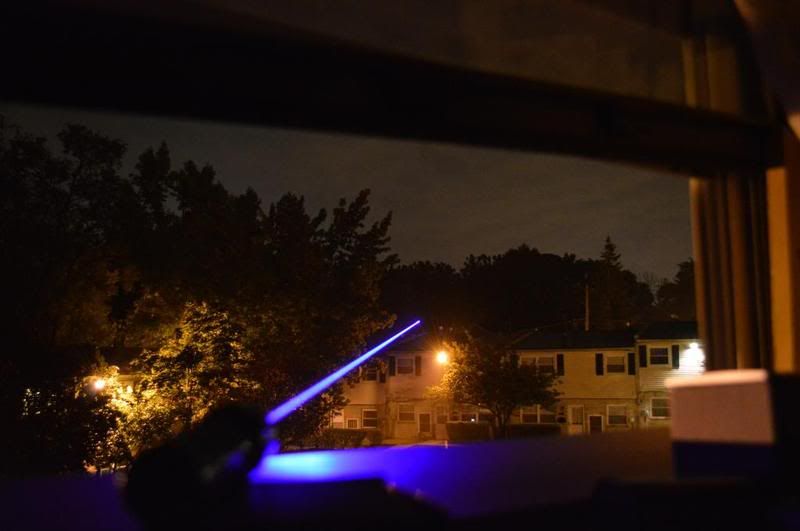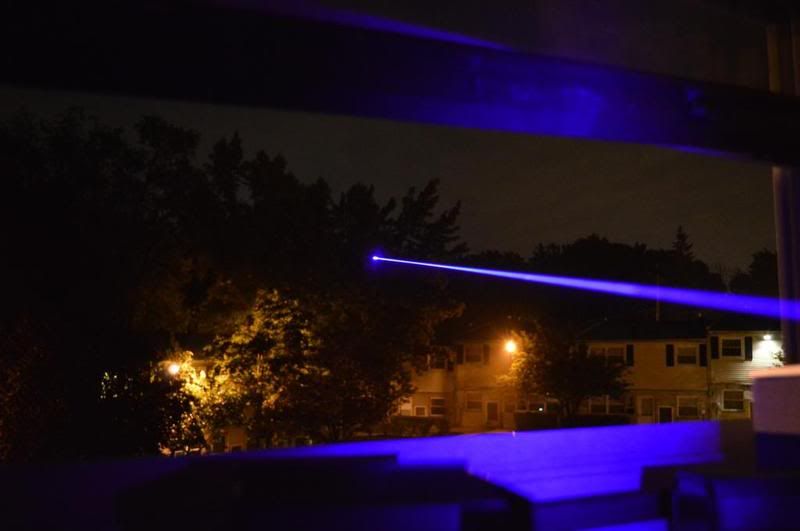 LPM measurement in buck mode:
LPM measurement in boost mode: