Joined

Feb 8, 2013
Messages

89
Points

8
so. i am building myself a laser engraver from 2 old dvd drives.
made my own driver. 3d printer the frame. excetra.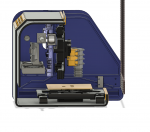 anyway now i have gotten to the laser module part.
i cannot find anything about making your own laser module. prefferably using the lenses from the dvd drives.
every single youtube video about lasers and such all use aixiz modules.
are there no diy guides for making your own aixiz module (or atleast a heatsink for the diode with focusing for burning)
i don't really mind having to shell out 20 bucks for 10 modules when i only need 1. that's not such a big deal.
the 2 to 3 weeks shipping on the other hands IS a big deal.
if there are no guides to build your own.
can anyone point me to alternatives that might be more readely available.
when i google for a laser module. or laser module blank.
all i get is 5mw lasers. i doubt i can remove the diode from that and then use that as a module/housing/casing. whatever the correct term is.
and anything that looks decent comes with a laser already in it. costing about 20 bucks.
if i have to spend 20 bucks i might aswel buy
https://nl.aliexpress.com/item/Focu..._expid=d8009d4a-d777-4482-a0d1-306ec762459f-1
and be done with it. in wich case i have no idea what to do with the laser diodes i recovered from 5 dvd burners and cd roms. so that's a couple 50mw infrared lasers and a couple 200/300mw red lasers. and all the optics that came with it.
so basicly what i am asking is. what should i do. it would be a shame to let all of this go to waste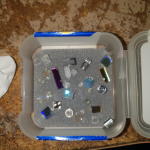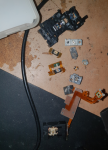 this is the strongest diode. and the what to me seemed like the most usefull part.
i also have a bunch of 303 lasers. from sanwu. and one from warnlasers
Last edited: