Joined

Apr 2, 2009
Messages

9,933
Points

113
While both of these COULD be made into 'porta-labbys' AND DOI have tiny footprint.. these are NOT Penpointers nor do they make a good small flashlight build. Possible in maglite build. 3 or 4 18650s
The advantages include no rest cycling-100% duty-and thus a longer lifespan. and an end to buying primary batts.
and excellent divergences.. 1mrad.
These were just listed at Alan's (& wife)
Ebay
store..$29.50 each.. finding a better deal is not easy.. and its apples and oranges comparing them w/ DPSS 532s.
WHICH are dirt cheap now as well..$19 & change. (existotem sale ending today)
Seller's title has iirc '30mW to 50mW ???? what?? is some one getting sneaky here?? LIKE 'IF you have access to a LPM-its a 30mW.. if you do not it is a 50mW) lololol
Alan is a 'newish' member here 'KingKube'
ebay
is blab1391-- I gave him that nick after winning three of his 18mm X Kube auction listings for total 8 cents( 1+6+1) w/ free$hip of course. I was his first buyer .. & their only bidder twice.
I like really like these vdc 'mini' labs.. AixiZ has many to pick from but these are not there yet. AND Chuck AND MANY OTHERS must sell high enough to at LEAST not lose money.
You can build a RGB that fits in your palm. (big hands required)
_________________________________________________
links to Alans listings--while there see his others.(scroll past his wife's listings).. (*U*)
https://www.ebay.com/itm/515nm-60mW-Laser-Module-Green-Laser-Module-TTL-1-mrad-100-Duty-Laser-Diode/323612808368?hash=item4b58d394b0:g:Q5kAAOSwB19cHLFy:rk:1:pf:0
https://www.ebay.com/itm/505nm-100mW-Laser-Module-Green-Laser-Module-TTL-1-mrad-100-Duty-Laser-Diode/323612753001?hash=item4b58d2bc69:g:65UAAOSwgGZcHKLf:rk:7
f:0
LOADING these pics was a huge PITA.. will fix later-PM Alan via LPF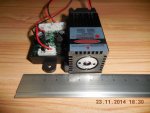 if you want--username KingKube _
Ebay
pics-- I do not have (yet) either of these..new listings yesterday.
the last one is the <$20 532 mini lab from existotem (end of sale today) its the one w/ the ruler==& has fan &'might' have adjustable focus. update-see the pic there is a dab of glue at 12 and 6 o clock get thatout with nedle etc and te two holes allow you to fchange the focus with tool or needle-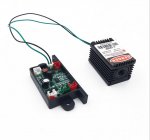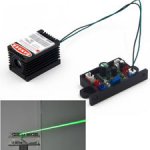 nose pliers --hemos etc
KK greens have no fans. AND afaik are fixed focus..
BTW they (Thood-NewGaz- Existotem (et al?) 'take turns' with these 'sales' - I would not be surprised if all had the same fax number--That was used to prove that
DinoDirect
had 4 or 5 other 'stores' and therefore had NOT stopped selling>5mW..
Last edited: