Joined

Jan 13, 2010
Messages

708
Points

0
Hey guys (and girls)
Today i am reviewing a laser that i had built for me by a reputable member of the forum, his name is morgan. lets start at the beginning, from my past experiences with morgan i decided that he should build my laser. Me, Jayrob & morgan were talking about the arrangements of where to ship the laser and we decided that it might aswell be shipped straight to morgan for the build to save money to postage costs. I finally cracked and sent the $200 to jayrob for his kit.. up to my spec that is :evil:
Jayrobs shipping is extremely fast as it was delivered to morgan in just over a week, i didn't have a diode but luckily morgan had one on hand that he sold me and it was built in a couple of days after that, even though his prices were very cheap ($114.66, inc the diode) i didn't have the money at that exact time but being the nice guy that morgan is, he shipped the laser out when i hadn't even paid him yet, he trusted me because of our previous experiences. the laser went out on special delivery on the Tuesday 13th July and arrived on the Thursday morning. Man! was i blown away by the sheer power of this laser, i couldn't even begin to describe the expression on my face that lasted throughout the day, matches instantly lighted, electrical tape also cut instantly and the beam was visible in daylight. i did manage to recoup the money by the Saturday and paid him on the night.
On the nights, shining up in the sky you can see the beautiful blue beam in the air and an emptiness, that had started when the diodes were just being talked about, had been filled!
So I'd just like to thank both of you personally, jayrob for your kit and your amazing shipping & morgan for you excellent customer service, quality builds and generally being an amazing fella
Here is the link to my review of the last laser he built me:
CLICK ME!
Actual specs
Diode Source: XJ-A130 Casio Projector
Current: 900mA
Power: 946mW
Host: Jayrob 18650 kit
Driver: Microboost
Heatsink: Copper (+ the option to have it longer & the microboost mounted in the pill)
Lens: 405-G-1
EZ Focus Adaptor
This laser may be going up for sale very soon (want an iphone
)
Now, onto the pics shall we!
Nighttime, with a smokey room
Daytime, no smoke (camera splash)
Beam going up into the night sky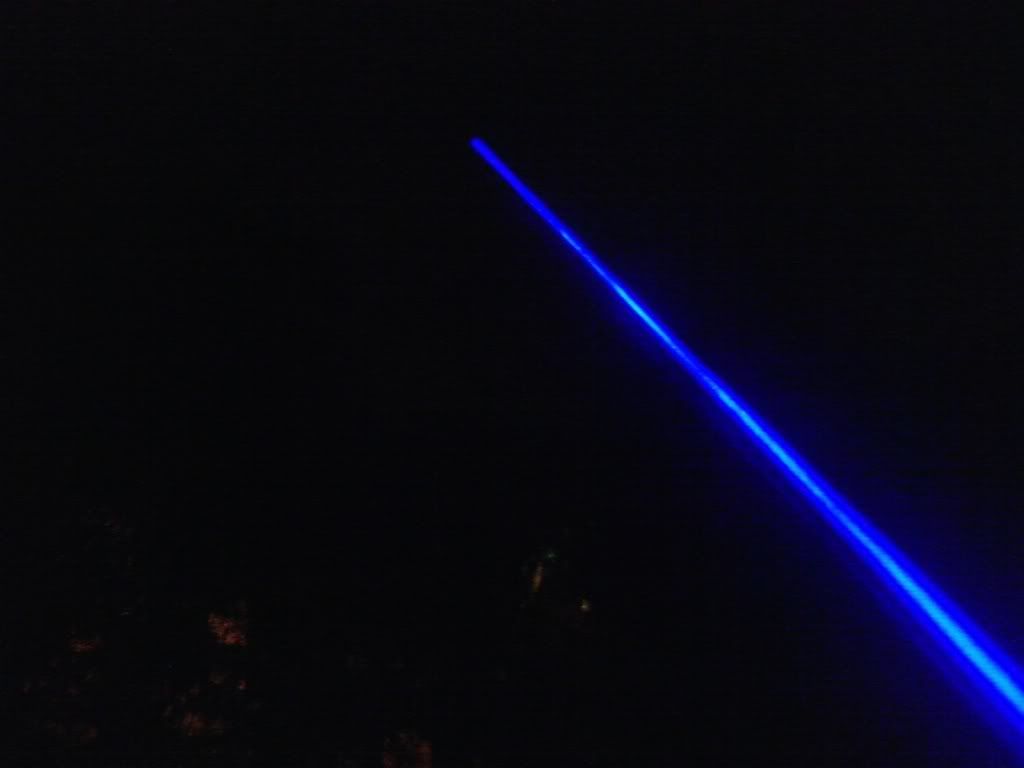 Dark room, no smoke (camera splash)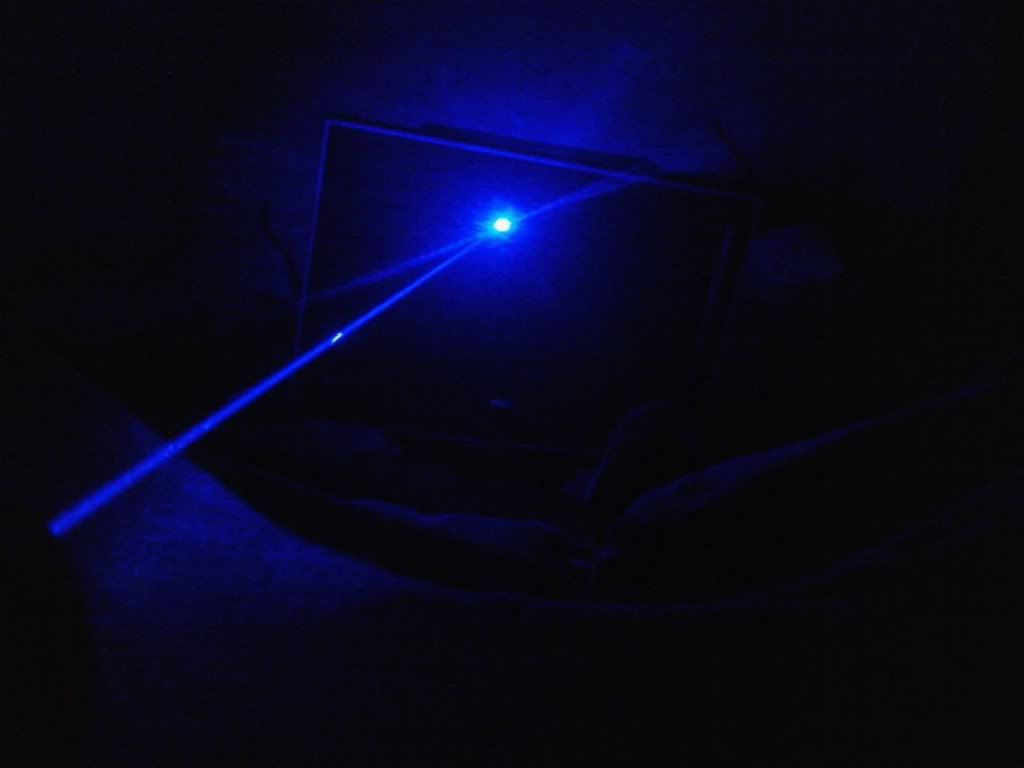 Daylight, smoke from a couple of matches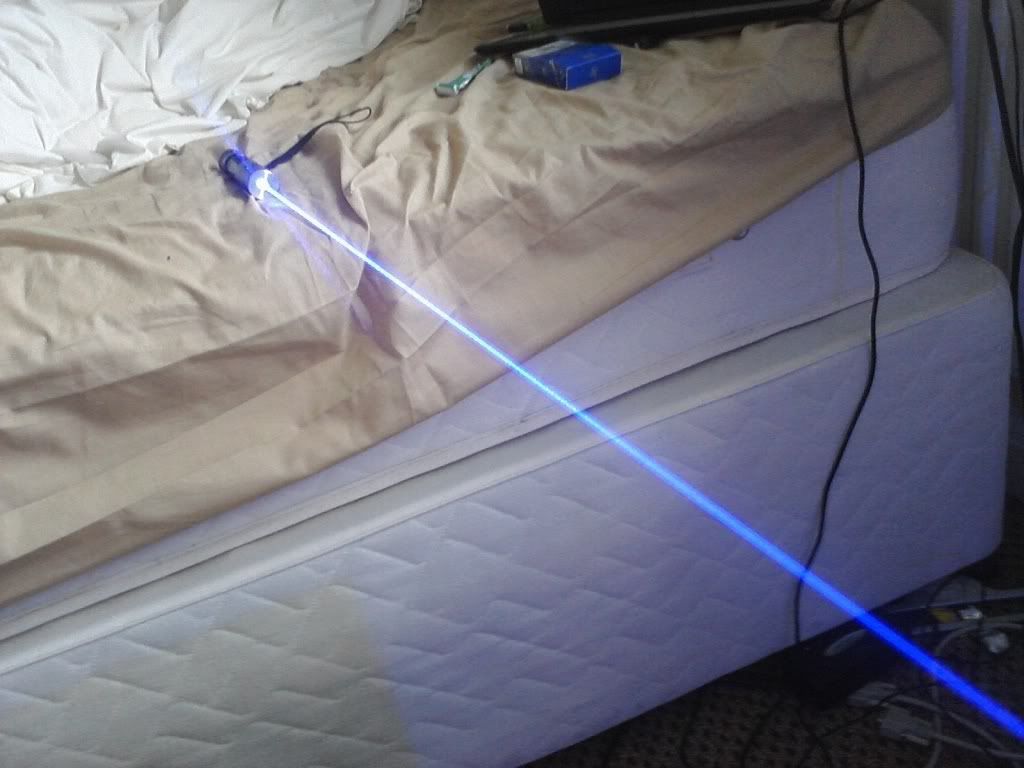 thank you for reading my review, morgan and jayrob deserve all of the recognition they can get off this thread. leave me feedback below please & i hope you enjoyed reading
stuart
Last edited: