Here we go! Tonight I got bored and FINALLY took some pics with $700 worth of low powered pointers! YAY!
I got some interesting results. My LLBR was running at 15mw like always, but the Aquarius was off peak; running average, 5-7mw. Still, on non fluorescent surfaces, the Aquarius was about 3x brighter than the LLBR. On a white fluorescent surface, they were very close in brightness and color.
Now, that being said, my interesting results is that my camera appears to be
extremely
sensitive to 405 compared to 473, because in nearly all of the pics, the 405 is dominant to the 473. I tried to take a pic of the fluorescence of the LLBR on my black emperor scorpion, Cuddles, but the LLBR was so bright to my camera it just wouldn't happen.
Anyhooo, on to what ya'll are here for.
The contenders-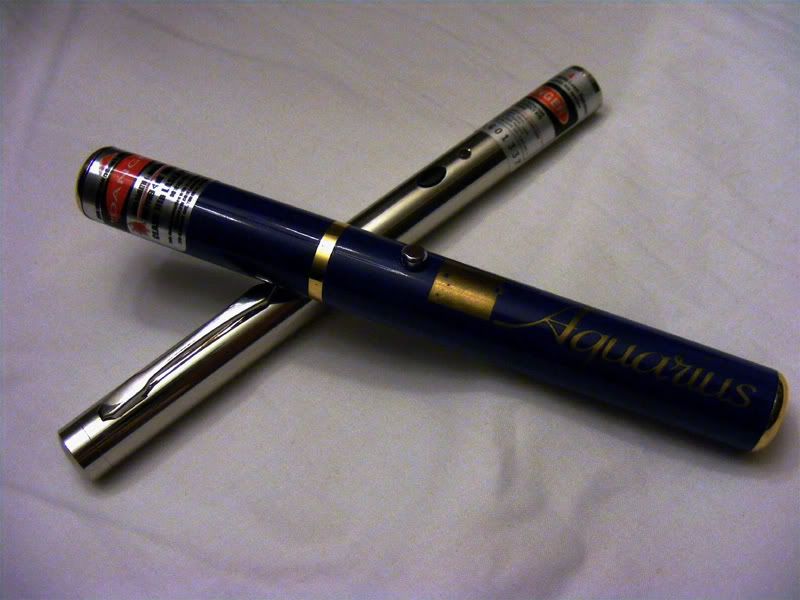 On a fluorescent surface-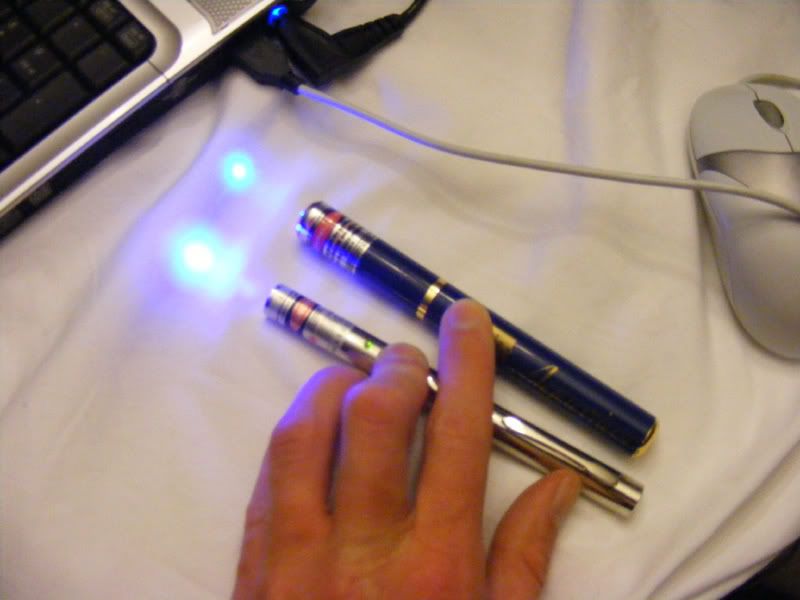 Non fluorescent surface (405 left, the 473 was much brighter in person)-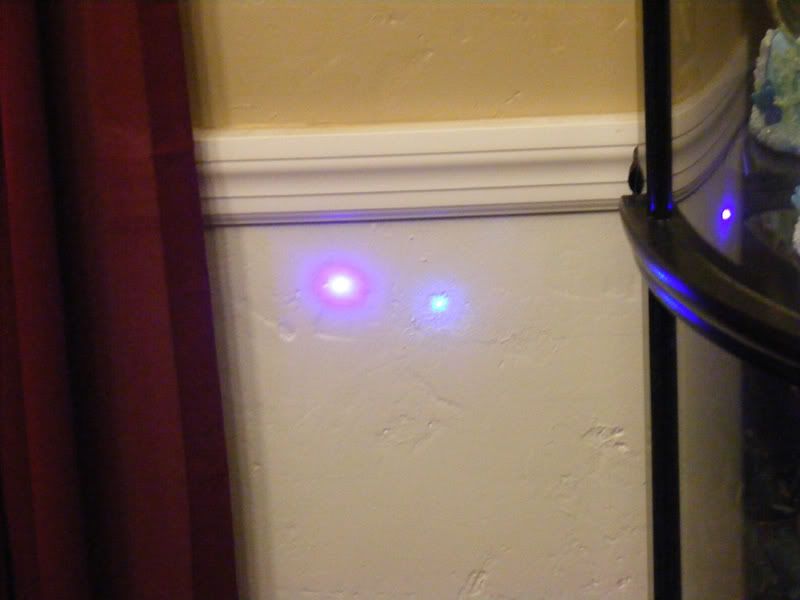 473 beamshot, clear air (it was slightly brighter than this shows)-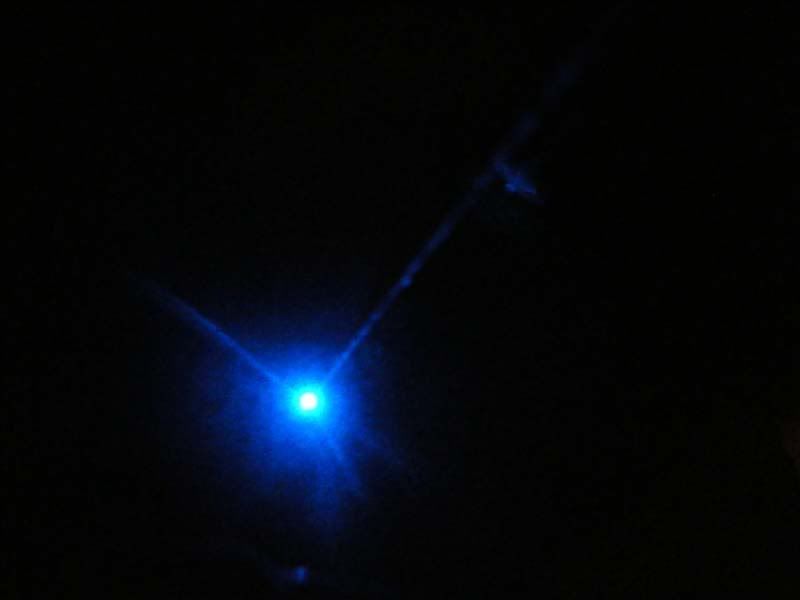 405 beamshot, clear air (looks about right)-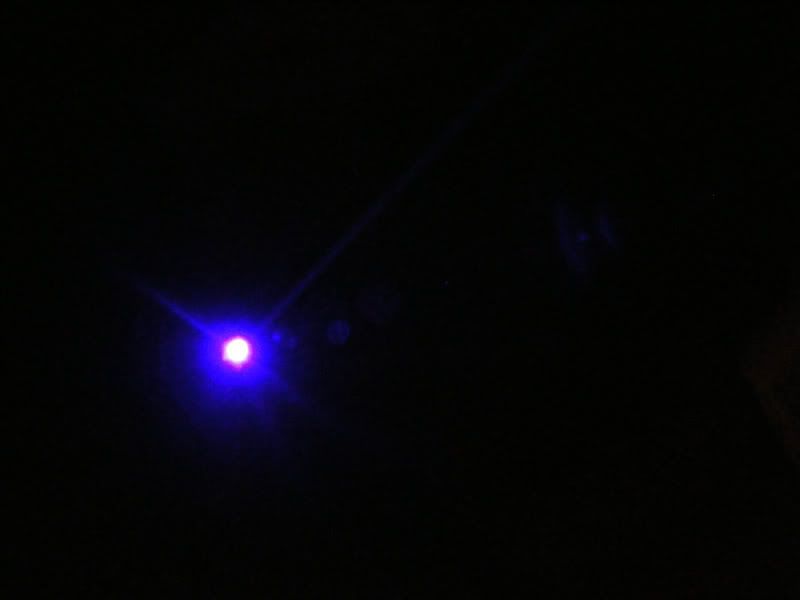 473 on non fluorescent white door-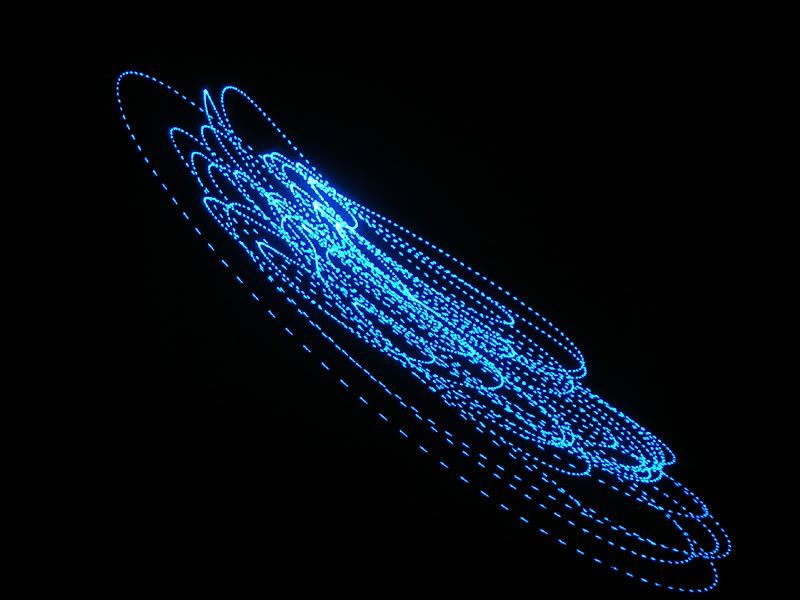 405 same door-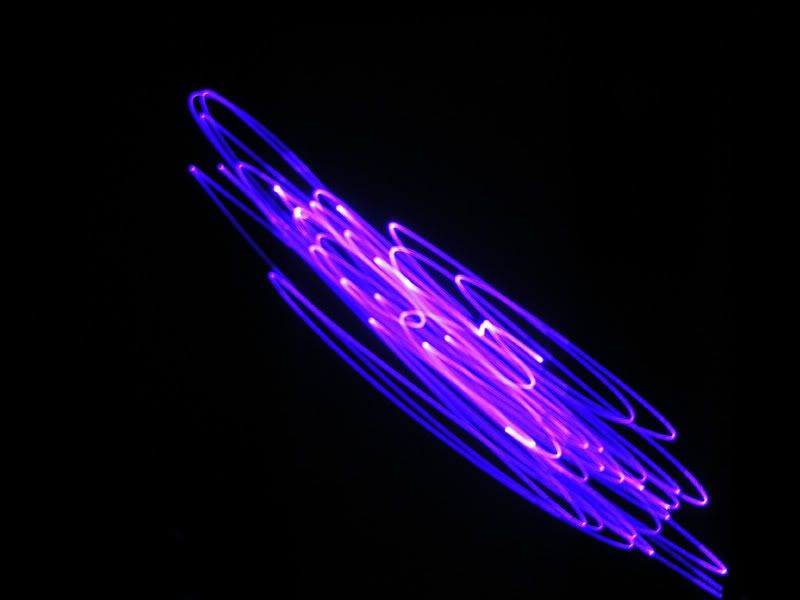 473 on glass & chrome coffee table and tan non fluorescent carpet.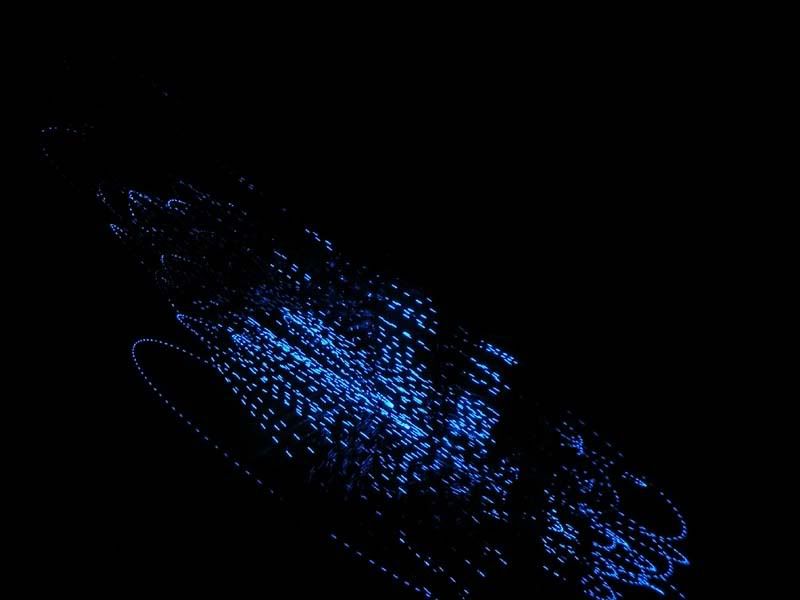 405 same thing-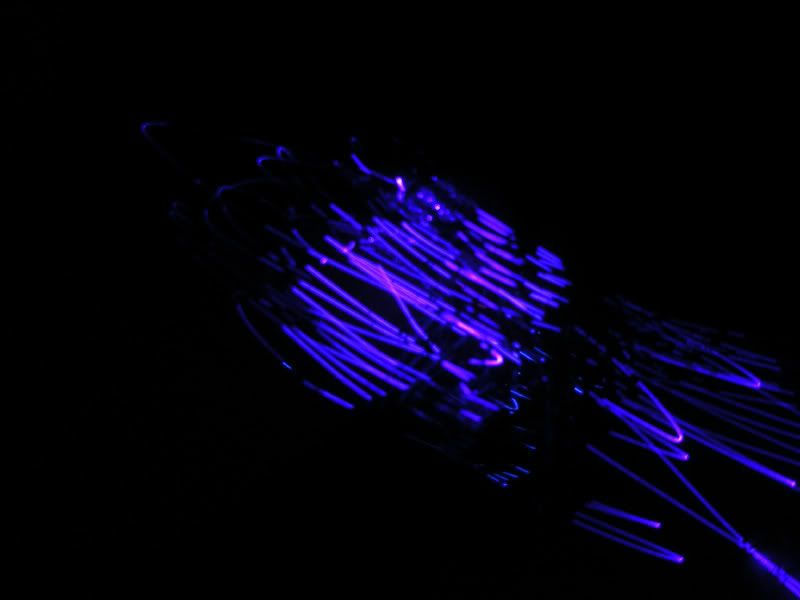 Again, the 473 was brighter in every situation. I dunno why the camera saw the 405 so much better.
The judges were intrigued-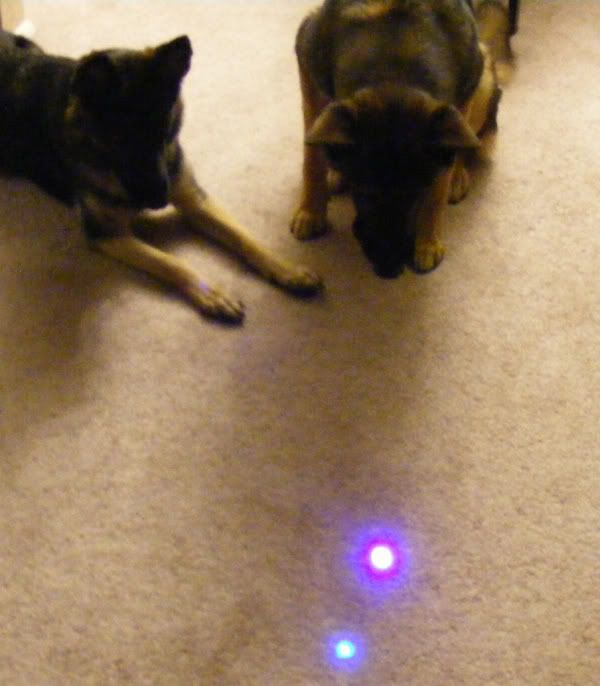 Aquarius modehopped here. 3mw if I'm lucky in that pic, they looked about the same in person.