Joined

Nov 7, 2013
Messages

676
Points

63
Hi All,
We received four sharp 495nm diodes earlier and they have been made into our guardian housing and golden pocket housing.
Due to the very limited diode supply yet a lot incoming pms/emails inquiring about a possible 495nm purchase, we have decided to draw lots one of the 495nm guardian laser.
The lucky one will able be to purchase and get a hand on this exotic laser.
:
Special 495nm guardian housing: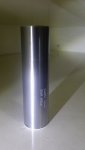 Beam profile: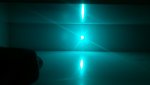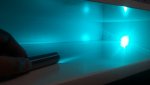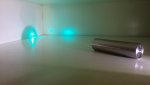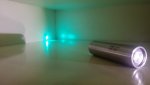 Power test(G7):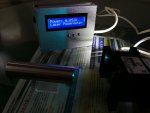 Laser specification:
Diode: Sharp 55mw 495nm laser diode
Wavelength: 489nm-491nm(only speculation)
Operation mode: Single operation mode
Housing: Stainless steel, 1*18350 as power supply.
Special engraving: 50mw 495nm, SANWU lasers
Winner can select another guardian housings(copper/ engraved copper/ engraved stainless steel and even red guardian).[/B]
https://www.sanwulasers.org/product/guardian
The drawing will be held on Nov 17th, we will announce the result here and message the winner the purchase details.
Draw list:
Razako
-Sanwu Lasers
Last edited: