Joined

Jan 12, 2008
Messages

3,059
Likes

144
Points

63
I sort of know what it would look like but I'll try it.
laserwanabe said:
WOW those pics are great.

I asked a long time ago about the price, but you left out the cubes and other parts for combining the lasers.  
Check the first post, I used the 803t sled optics.
Cyparagon said:
Very nice! +1
Have you tried a diffraction grating? Uber cool with a white. Here are some pics I snapped back in Nov. 07. Powers are 50mW 488nm, 50mW 532nm, 200mW 655nm if I remember correctly.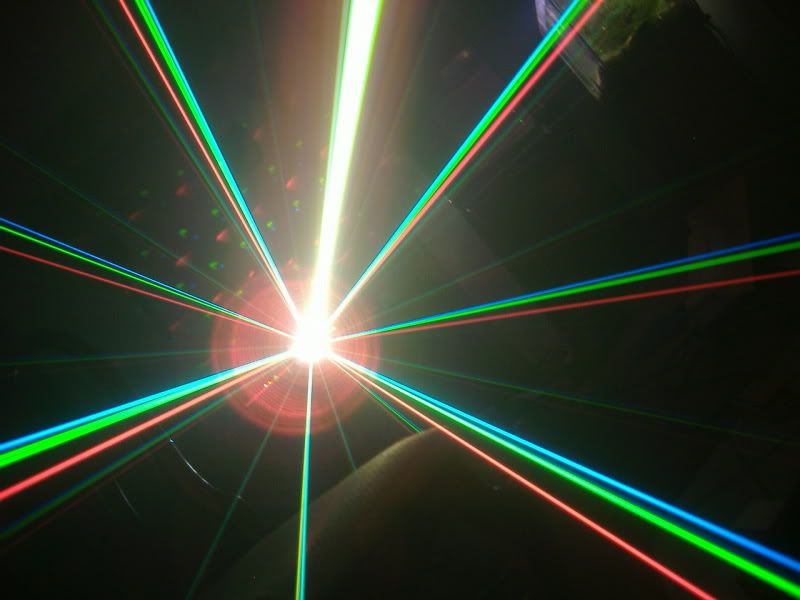 Holy shi-!
I have to rep you back, that is awesome. What diffraction grating(s) did you use? I don't have any, I'm thinking about getting this
http://www.dealextreme.com/details.dx/sku.12337
. Just for the diffraction grating.