Joined

Apr 18, 2013
Messages

1,202
Points

48
Well I was missing the 593.5 wavelenght and since laserglow was making a closeout sale I decided to take a chance on a Rigel 6 with minor scratches.
I got the laser today, and to my surprise the sctatches weren't there... Go figure... oh wait.... after very close inspection there is one minor scratch... I had to take a good closeup to actually be able to post in in a picture... I bet that someone with glasses wouldn't even notice it, and with some polish it will certainly dissapear... Not bad considering it had a lower price tag just for that...
Now the laser has "some" difference in the color compared to the 589 (a bit warmer), but since the 589 has over 10 times the power output, it is not easy to compare, I will try to compare it when the night comes and with some fog.
As far as this laserglow rigel, well it is nice, not "fantastic" or :drool: that makes your jaw fall down, like the CNI 589.
Well let's carry on... a pictures says 1000 words so here they come: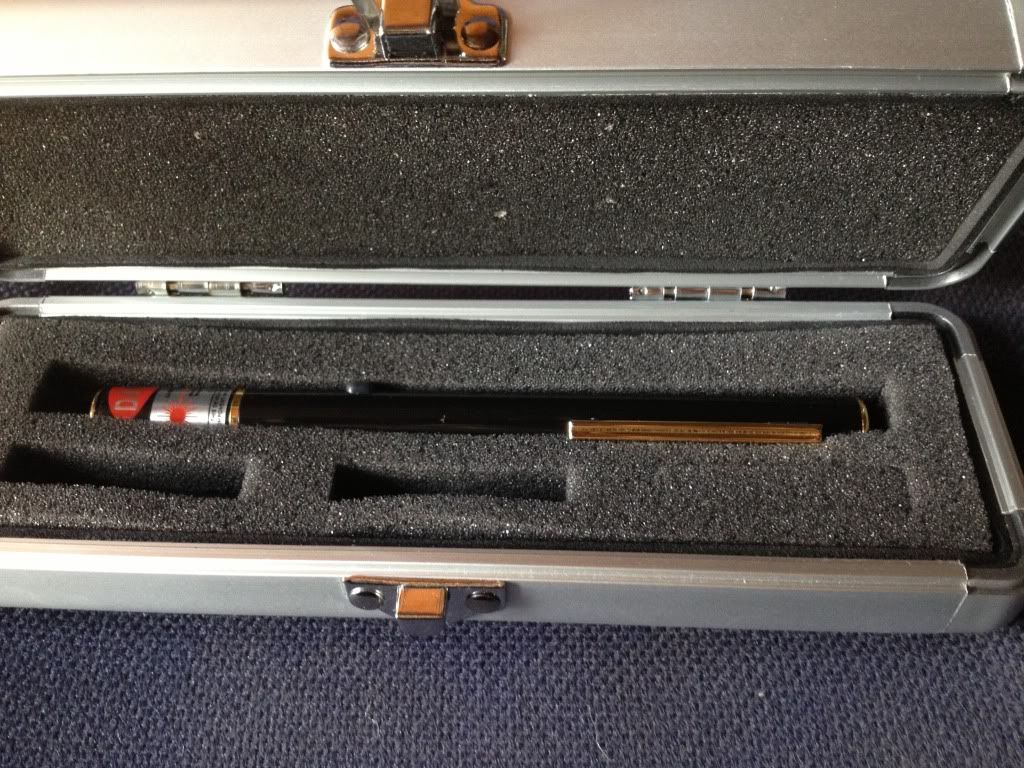 This is the scratch:
Beam shots: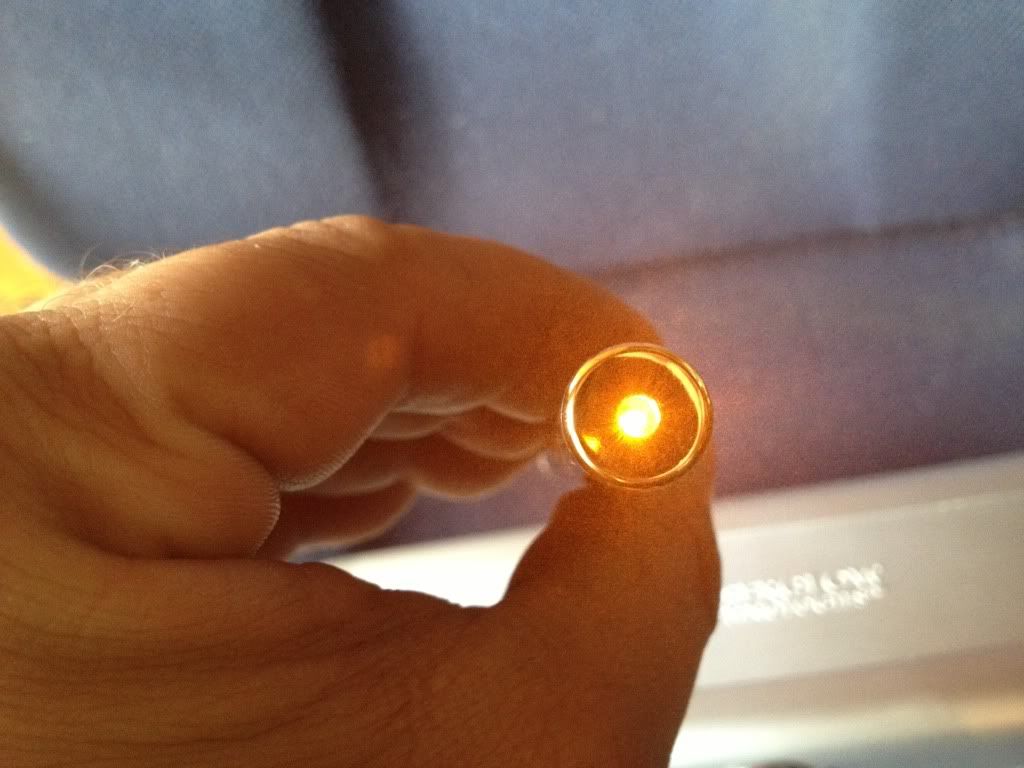 LPM cold start: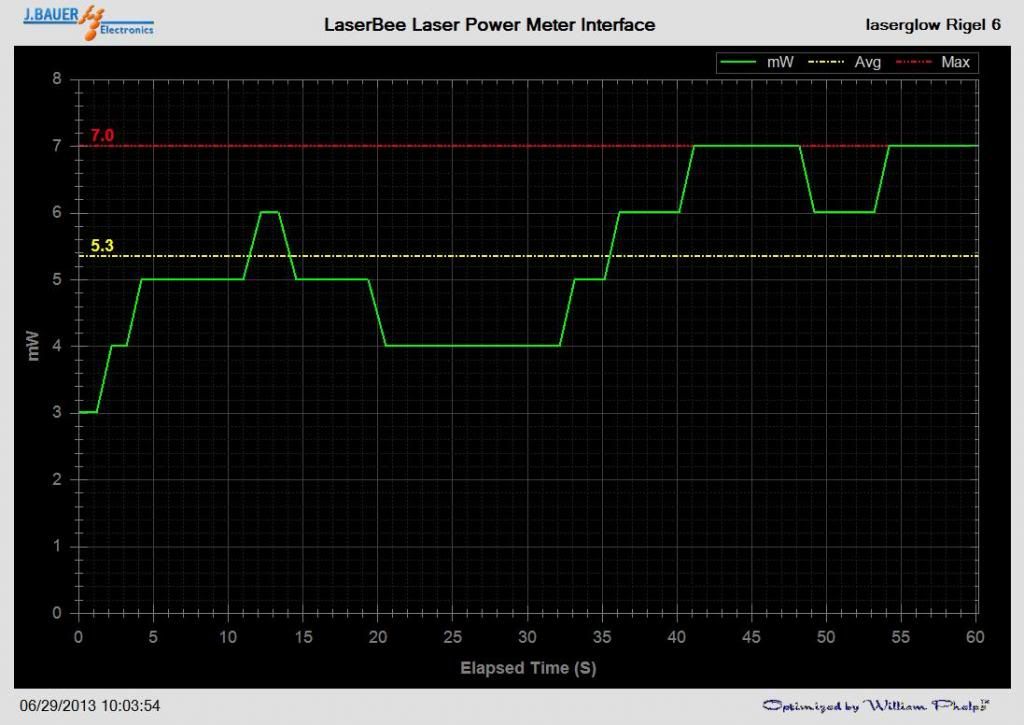 LPM hot start: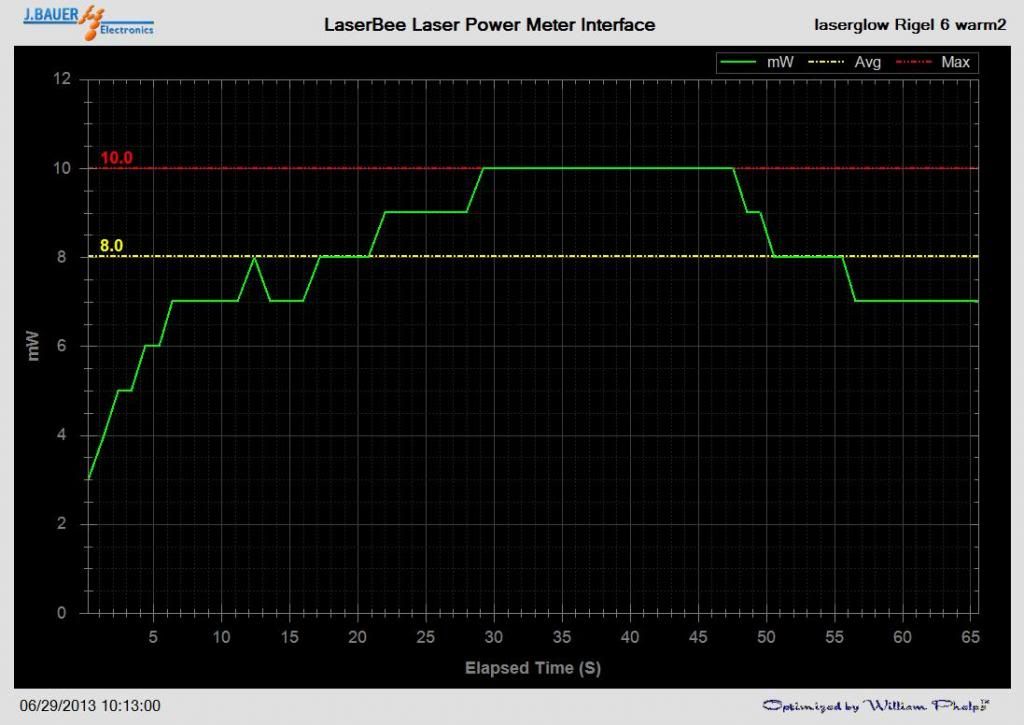 So all in all I am satisfied with the results I got from the LPM and the laser is overspec (amazing to say that in this case it is 33% overspec)
... but with just 8mw average it is not like the golden sable 589nm that stunned me
.
Norbyx.
Last edited: