Joined

Sep 12, 2007
Messages

712
Points

0
This is a template I made to help me document every detail of each laser I own.
It might be a good idea to fill one of these out for each one of your prized lasers too. If you do fill one out, print it and keep the sheet with your collection for later reference. That way if you drift away from the laser hobby for a little bit, you will still be able to know exactly what you have.
Also In case you wanted to sell or modify your laser you would be able to have a good idea about what it's worth or if it's worth upgrading. Including a copy to every buyer you sell a laser to will also be helpful. It's hard for a buyer to remember what is inside, if he didn't build the laser!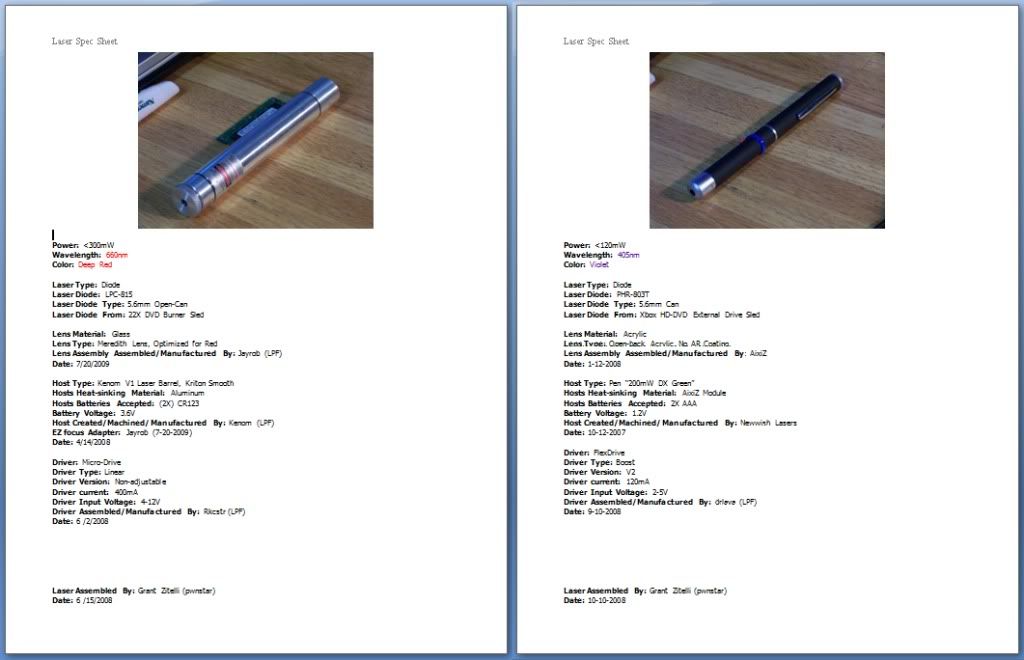 My standard image size is scaled 3" in height. Add or take off whatever you think is necessary!
I attached a template to start from, and 3 samples of my lasers. Please correct me if any of my terminology is off.
Hope someone finds this useful, Thanks
-Grant
Last edited: