Joined

Feb 20, 2011
Messages

327
Points

0
Hello everyone, this is my first full DIY 445 build and I am pretty proud of it.

Modeled after a Walther PPK I dissected and modified this airsoft pistol into a high powered 445nm laser.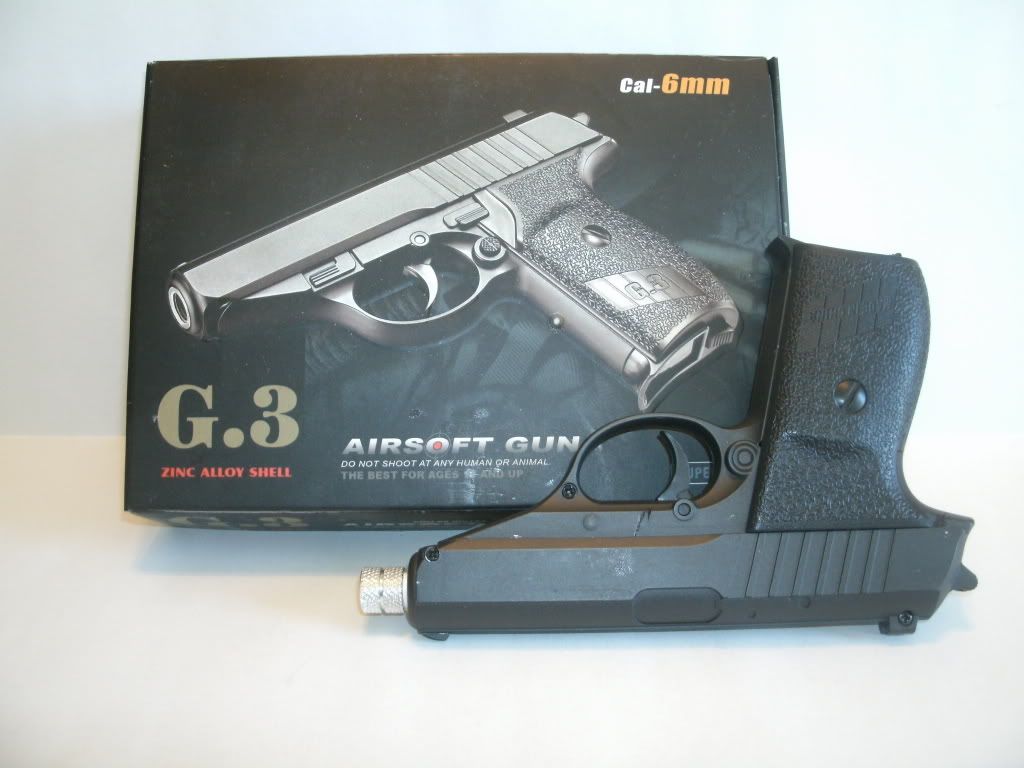 It took me a while to dremel the metal frame to accept the parts and modifications that I wanted to make but all the hard work payed off in the end.
My diode is being driven buy a well heat sinked 1.8A jib77 driver and providing the voltage are two AW 17500 batteries. Finding batteries that fit inside of the host but still had enough juice to last a decent amount of time was an adventure in itself. The two batteries are held in place by slightly modified AA battery holders. I decided to utilize two different switches, a traditional slide switch and momentary on / off switch. The slide switch acts as a safety similar to a firearm. The laser only functions when this switch is in the "on" position. And of course the momentary switch is activated by pulling the trigger.
Disassembled
A big thanks to Jayrob for creating the perfectly fitting heat sink:thanks: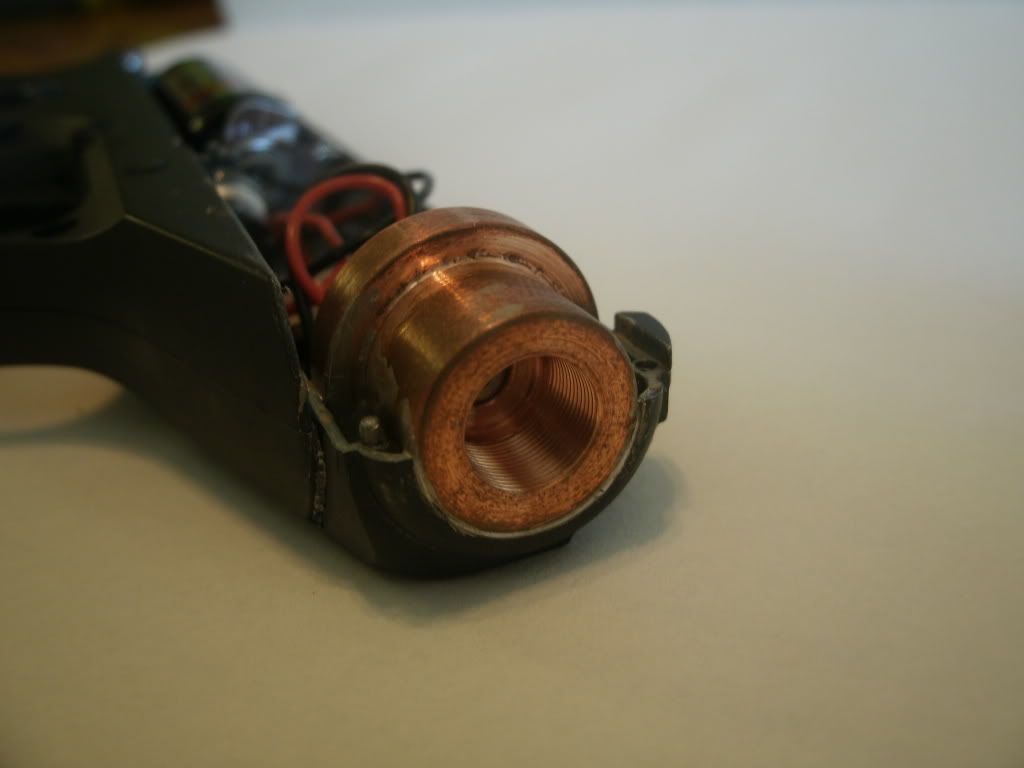 Battery holder modified with an earth magnet
1.8A jib77 driver heat sinked with pennies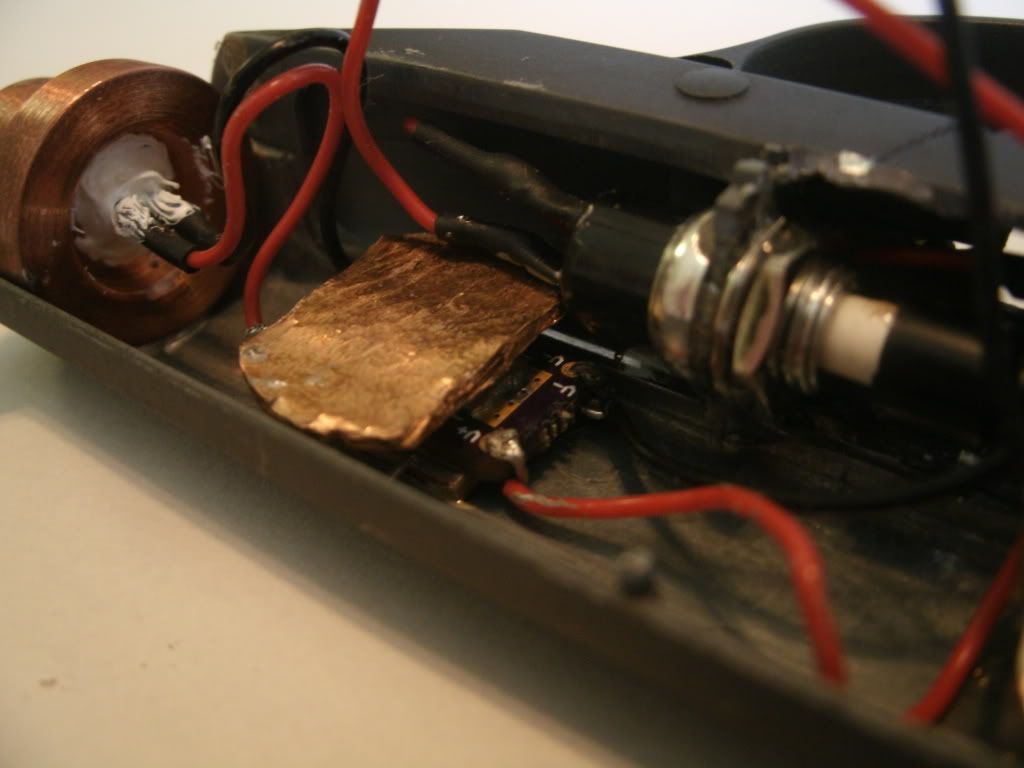 Safety switch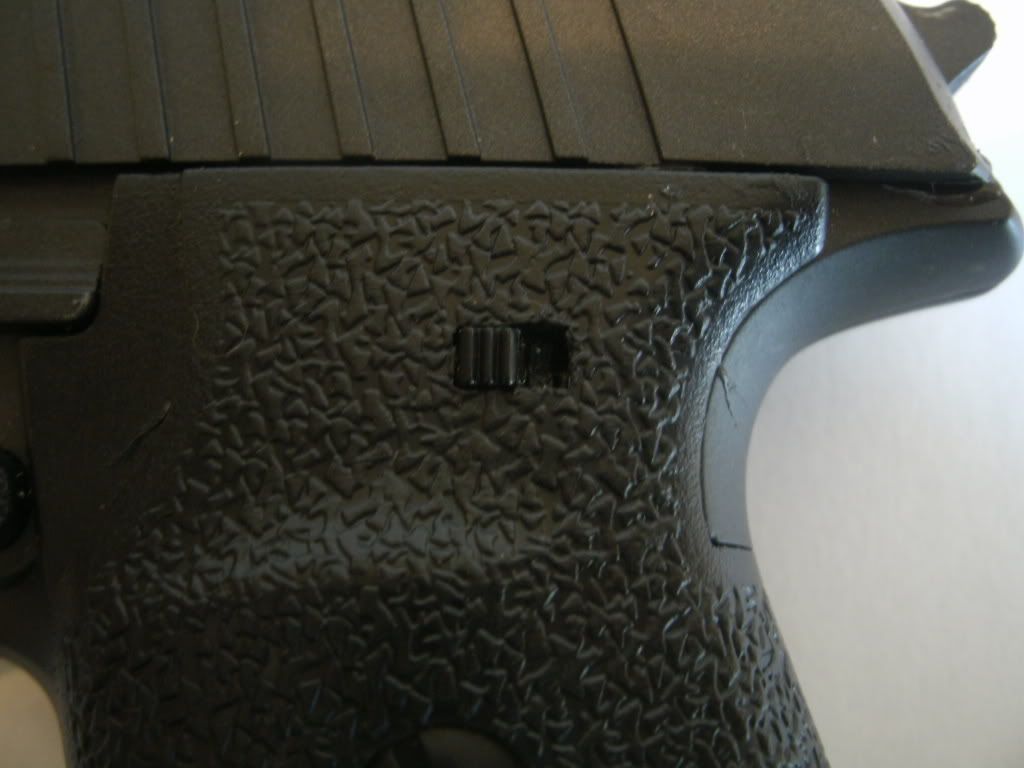 Momentary "trigger" swith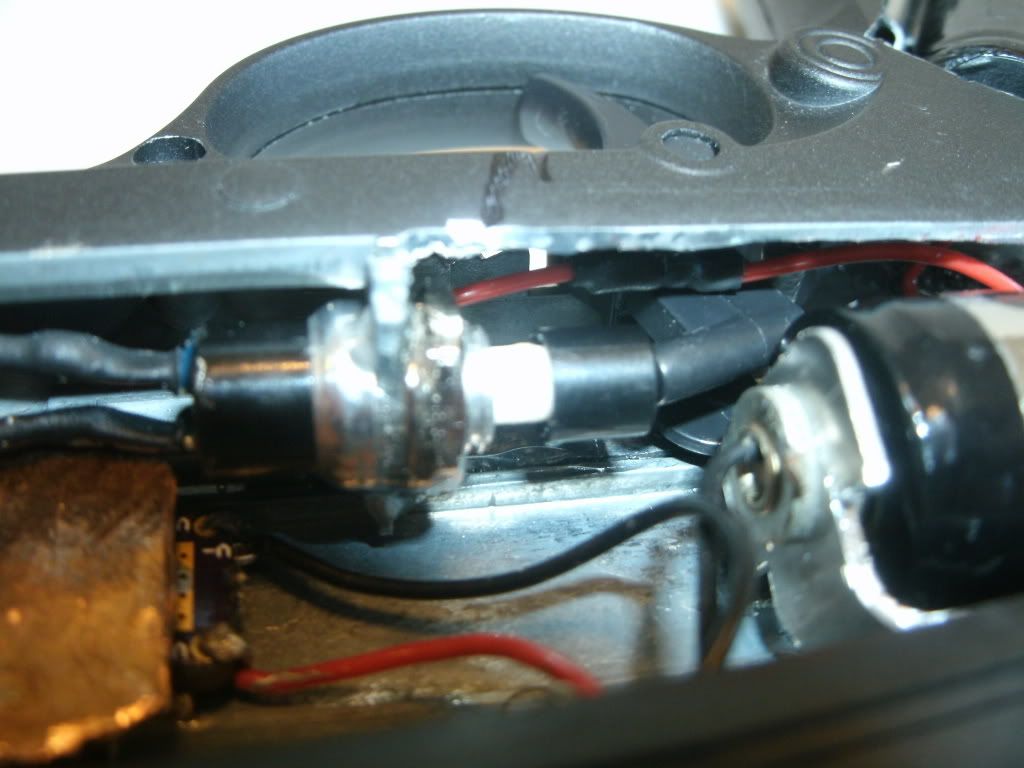 Survival Laser focus knob
Bottom few threads ground down two focus the G-1 lens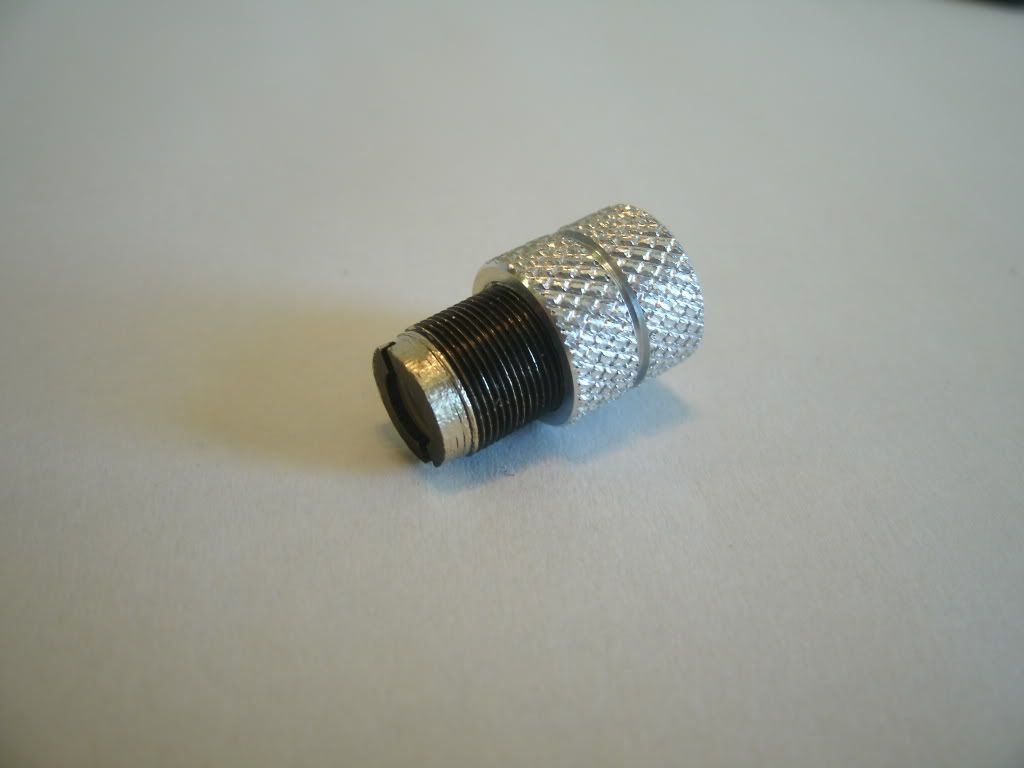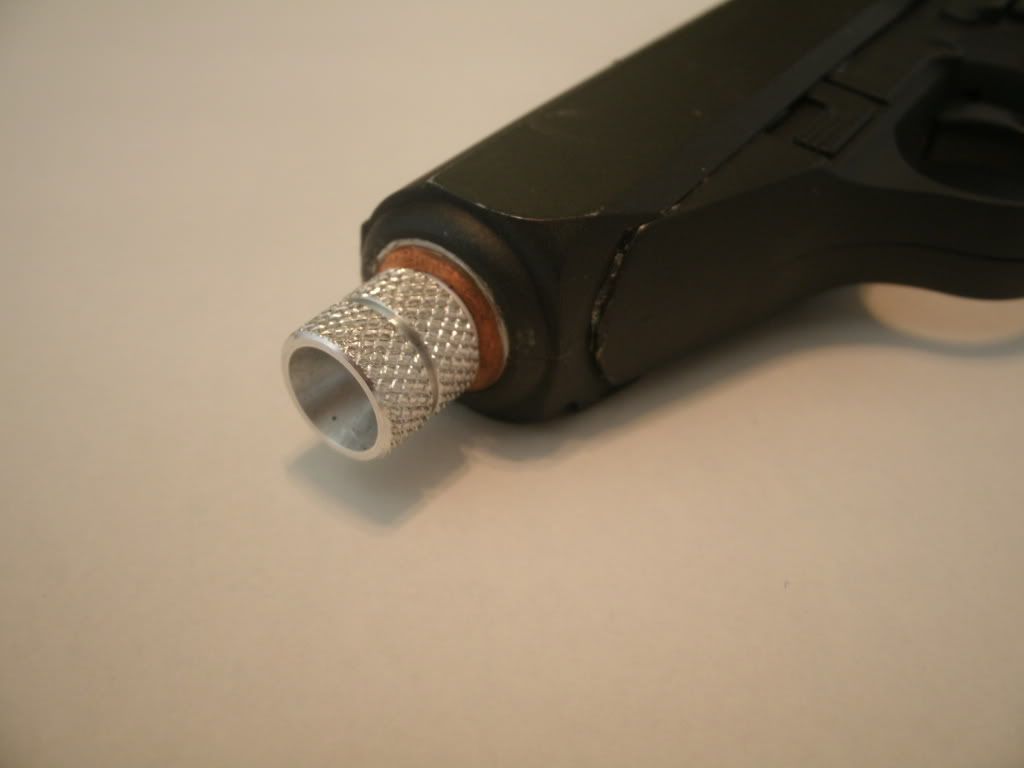 :evil:BEAMSHOTS!:evil: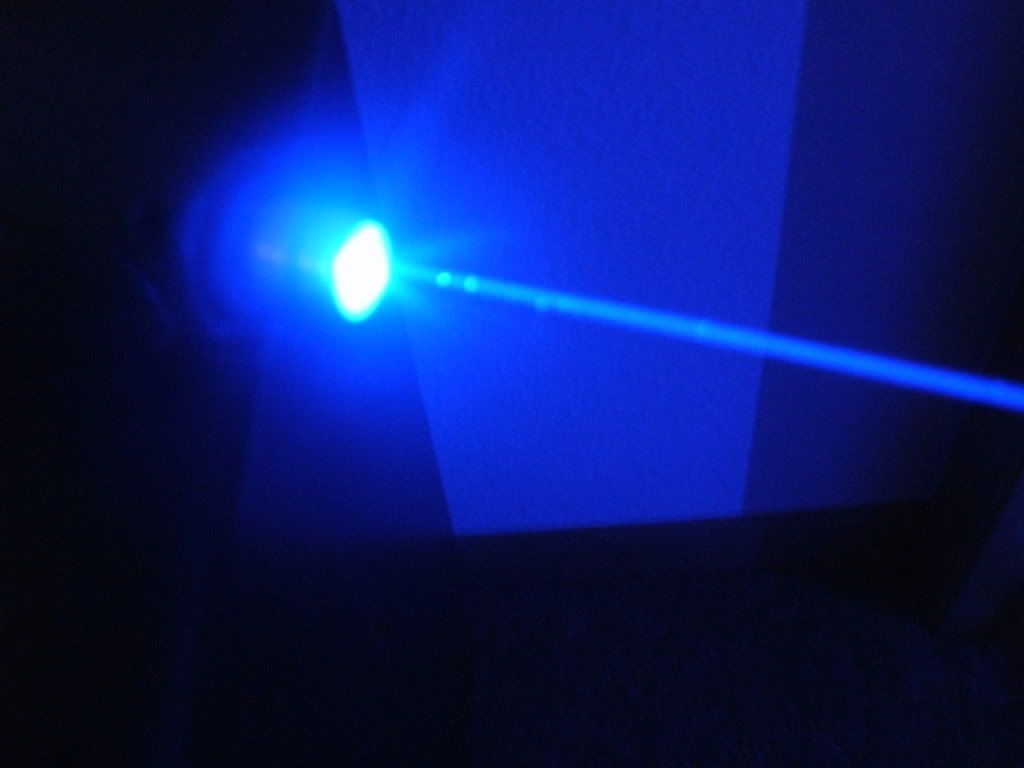 This is my favorite laser so far and I plan on making at least another laser with an airsoft gun host because I think they make pretty sweet lasers.:eg:

Thanks for reading,
jnhowett
Last edited: