Hi I have had this machine for about 3 years and has been going smooth, however i am having an issue cutting a file.
File in question is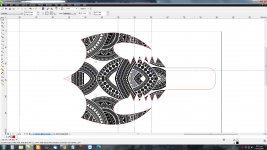 This is the file, the red lines are for vector cutting and the black parts are for raster. But as soon as i print the file the ULS control panel turns the curves of the file into Tangents or weird splines as shown in the image below:
I am not sure what the issue is. Below are the settings i am using: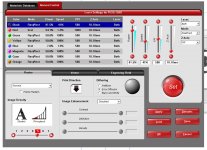 I have tried the following:
- Replace the X - belt and the bearings
- Clean the lenses and the mirror.
- Manually Focus the laser
- Tried cutting on thinner piece
- Tried at different power settings
If you have any suggestions it would be a great help.
Also i suck at posting in forums so if any of my file formats etc are wrong i do apologies.
Thanks in advance.