Status: *SOLD*
This beauty is one of my favorite lasers, and it hurts to let it go. Its incredible to see this tight yellow beam produced from such a small host, almost surreal. Who knows how long hand held lasers like these will continue to be produced, and right now CNI seems to be the only manufacturer on the planet that makes these for non-scientific or commercial or industrial applications.
I would keep it if I didn't have to spend so much money on treating medical issues, which take priority over my hobbies. Maybe I will look for another one in a few months once I also sell my race car.
This unit is in perfect condition, in form and function, as I have used it very sparingly and have handled it with much care.
I do not have an LPM so I'm not sure how much it outputs, but it seems much brighter than the 50mW rating.
Not only will you save money on the laser if you buy this from me (instead of directly from DL), but you won't have to worry about it making it through customs or waiting extra for the overseas shipping.
At this time I am willing to ship only within the USA.
Price: $340.00 USD
shipped ($399.00 + shipping at Dragon Lasers)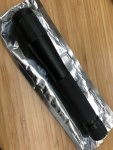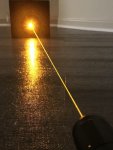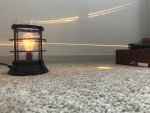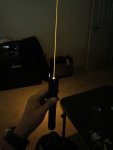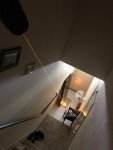 Last edited: