Joined

Mar 8, 2008
Messages

2,669
Points

48
Ok I need to start clearing some space on my shelves!! Dont miss this chance to get two lasers for the price of one (read on to learn how...)
I offer up for sale my *prized* single line argon laser. This laser has less than 100 hours on it according to the hour meter. It is basically brand new!!! It performs like it to! I haven't had this laser up to full current, but it EASILY makes its rated 30mW. I would suspect it would produce at least 50mW of 488nm light at full current.
The laser is a 2214-30SL and is rated for 30mW @ 488nm. It runs on regular 120v house power, out of a normal outlet. The power supply also has a switch so you can run it off of 220-240 if you need to.
This will come with the compatible power supply, so all you have to do is install one jumper on the remote interface, plug the laser in and enjoy!!!
I will also include wiring information so you can setup the power supply to run in current control mode or light control mode. Creating your own remote for this supply is very simple, and you'll be able to control every function of the laser.
*BONUS*
I will also be including a FREE MULTI-LINE argon with this setup. It uses the same supply as the other laser and will also plug right in and run. THis laser is nearing the end of it's life, as it is now only lasing on the three blue lines (457nm, 475nm, and 488nm). The green lines are absent, but I can get them to *flicker* for a short second if the current goes from idle to 10A quickly. It may just need to be ran for a while, but I suspect the tube is low pressure. Either way, a great laser since its free!!!
So to sum it all up, you get one brand new single line 488 head, one multiline head, One power supply which will run either laser, a fan to cool them, AND the factory ducting to go between the laser and the fan!! he factory ducting, as well as the adaper piece to go from the head into the ducting, is a rarity on ebay lasers!!
ALL of this can be yours for $250 SHIPPED in the USA. Dont miss out on this great opportunity to become a GAS HEAD. Argon lasers are addictive...
Onto the pictures!!! My camera is dead so I had to use my iPhone, so I apologize for the picture quality.
Check out the hours on this thing!! They are indicated by the small red dot, right under the 0
The laser itself (note... HeNe used for propping the head up not included
)
The power supply powered up (NOTE: The remote interface pictured here is NOT included in this sale)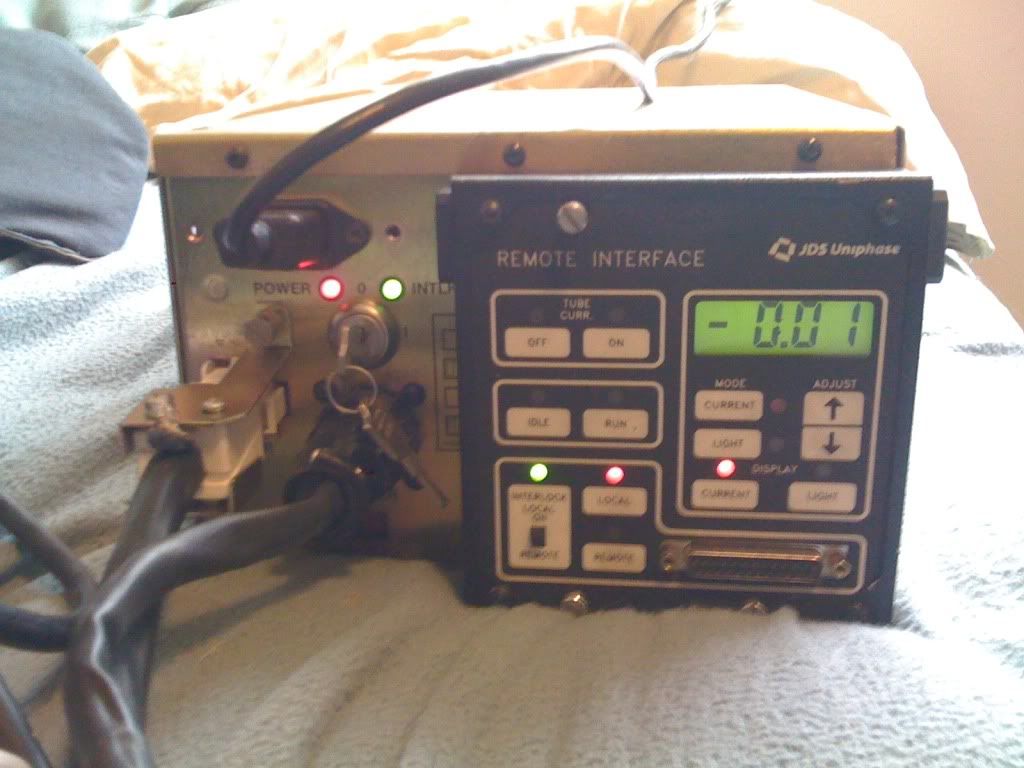 Lasing!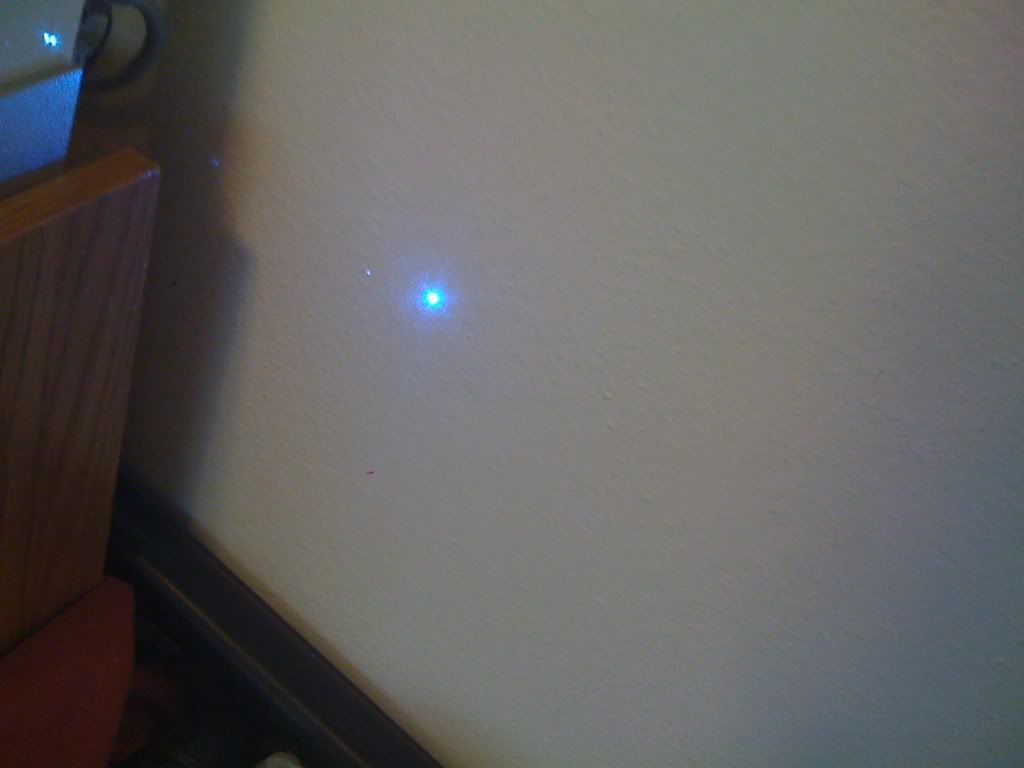 Power supply again, while the laser is on (note: remote interface NOT included)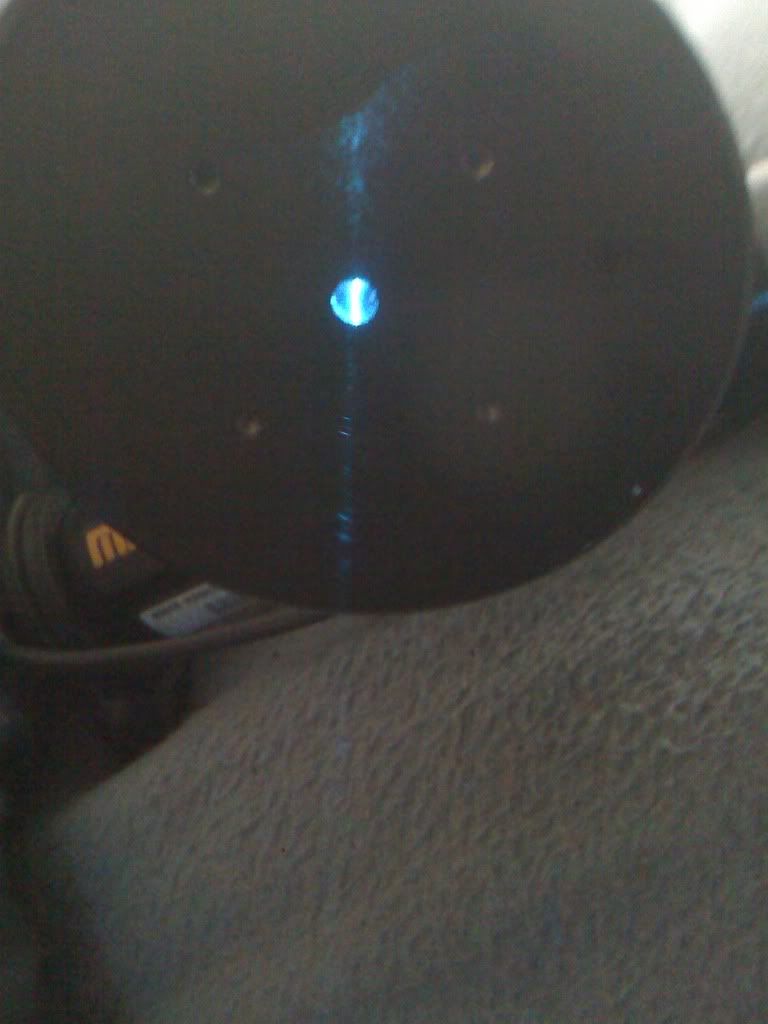 Tube glowing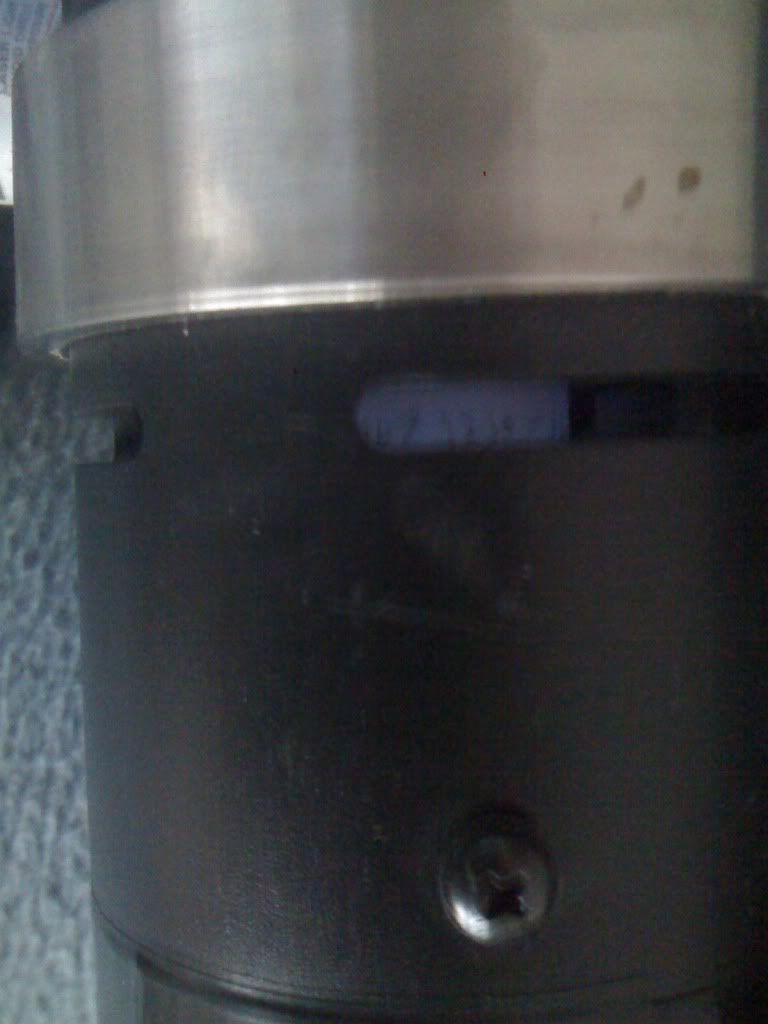 Feel free to post any questions or PM me.