Joined

Mar 8, 2008
Messages

2,673
Points

0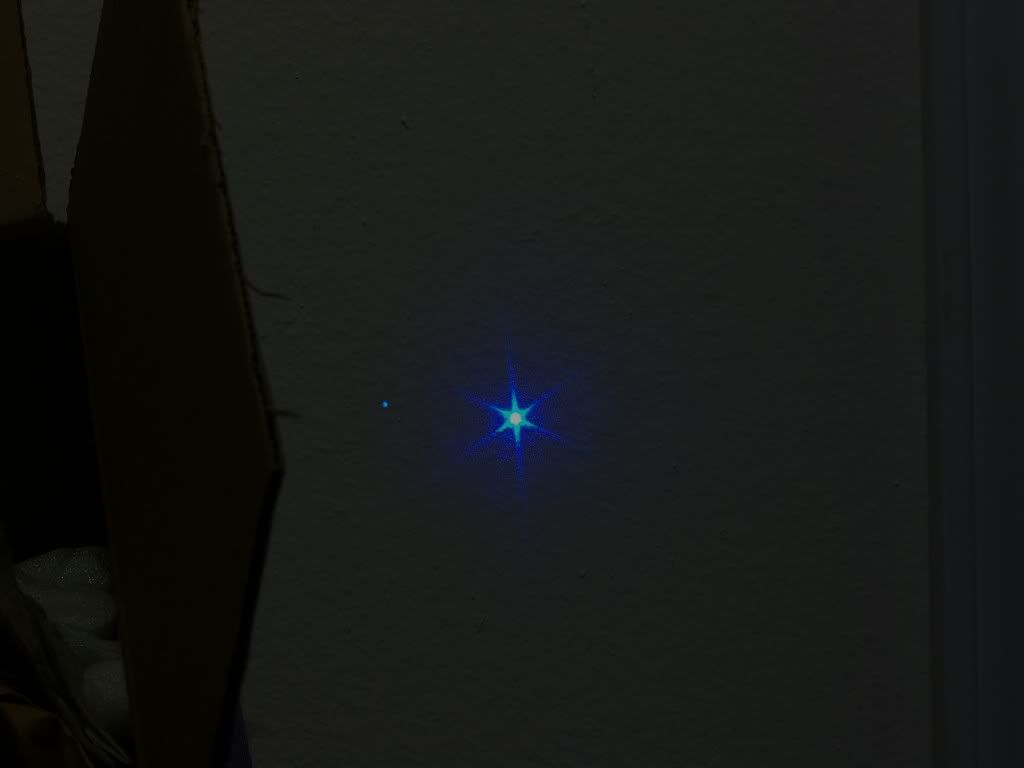 Today I was finally able to get my single line argon up and running! This laser is damn near brand new, with only around 1% total useage on the tube!
Like I said this is a single line argon, lasing at 488nm. It's rated at only 30mW, and although I can only get the laser to idle right now, it's already doing 15mW. So, it should be able to do well over 30mW at 10A tube current.
I've had it for a few weeks but was unable to use it due to lack of a fan, as well as some remote wiring issues. Well, about a week or two ago Mr. Dave Guin was nice enough to send me a remote interface to use for a bit, and then today dark_horse pulled through with letting me borrow a nice blower fan for the weekend!! Thanks a bunch guys!!