Joined

Feb 28, 2008
Messages

573
Likes

18
Points

0
GooeyGus said:
[quote author=Switch link=1214412765/24#28 date=1214474960]WOW that looks awesome.Have you taken power readings yet?
I've tried... but its really hard with this laser. It moves SO much air around it that it is messing with the thermal head. I tried and the needle went up to 50mW, but then dropped way down below zero when i moved it away from the beam, so I'm guessing its probably around 80mW. Over the next few weeks I'm going to try adjusting the mirrors in the tube to see what kind of output I can get. ALso, I'm not sure if the tube is getting the full 10A as I have yet to measure. I dont know how high the adjustment knob allows the current to go. I'll figure everything out over the next few weeks, but right now I just like to look at it ;D I guess brand new the thing was supposed to do ~200mW at full power, so I'll see what kinda tinkering I can do to try to get it near that. BUT the tube has around 3000 hours on it, so I'm not expecting full out-of-the-box power.
Here's a mega matrix picture! My camera REALLY doesn't do it justice...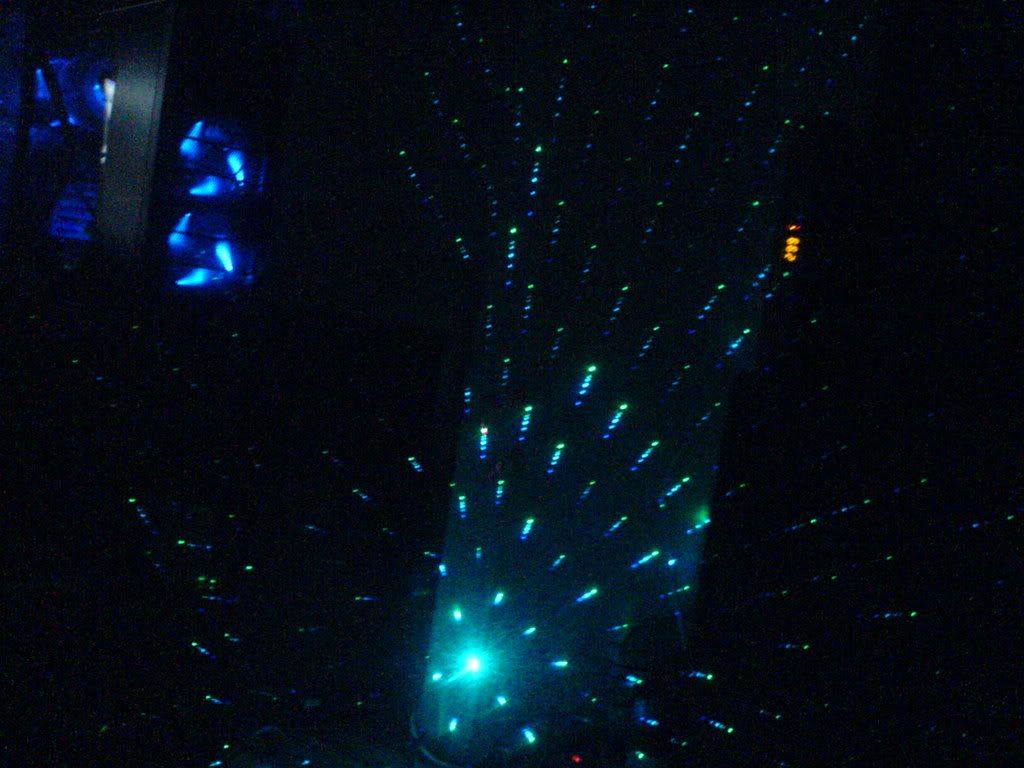 [/quote]
Actually your camera (or did you run the pics thru Photoshop to re-balance the color?) captures the main argon color better than mine does, and mine is a nice digital model with all the bells and whistles! In fact, my argon looks almost exactly like my 473nm blue laser...which I would call a royal blue. But no - an argon laser beam looks so much nicer in person - cameras don't do it justice.