Joined

Sep 4, 2016
Messages

538
Likes

248
Points

43
I cannot decide whether I would like these relatively new direct green diodes.
First some backstory:
I have been around since the era where everyone was going crazy over KES-xxx and PHR-803T diodes, all the way to the c@s|0 m-140 era "blue" diodes, then the PL450B singlemode "blue" diodes.
I have had 2 PHR's, 2 m140's, LOC reds, various 532's, a ~400mw 473 labby, and my current pocket build which is a PL450B in what was a Laserglow ANSER that I bought a while back used just for this build.
I always saw the m-140's as VERY purple-ish and my PL450B ANSER looked more blue by comparison...
Until I got the 473 labby.
Now I can hardly stand the PL450B ANSER I built as it now looks seriously purple compared to 473. (To the point it has sat in it's case for 3 months now untouched.)
I have decided I am going to pull the PL450B out of my ANSER and rebuild it and was intrigued by the OSRAM PLT5 510 diode that DTR now carries and was wondering just how different it is from the 532's that are so common.
I never really fell in love with the 532's either as I did not want a yellowy tinged green. (how I have always seen 532nm lasers)
I have done a lot of searching on the direct green diodes and the images tend to look amazing as far as color goes but other's opinions vary widely from "have to see them side by side" to "noticeably different" on the color difference between ~520 and 532.
If they appear anything like DTR's pictures I would love the color but I know between camera's and LCD displays no laser looks exactly like the pictures portray them or sometimes even close.
I would greatly appreciate if someone with experience with preferably this diode could weigh in on this.
Thank you in advance for anyone that reads this post and/or contributes to it.
EDIT 9/14/16
I ended up going with a N|chia NDG4216 diode as was suggested.
I am driving it at 300mA from an x-boost mini and the thermal output isn't too bad considering the host I went with along with how I built it.
All I can say is I like this color a LOT more than 532nm.
Wish the beam was as nice and round as DPSS like my 473 or those old LPC reds but you can't have everything just yet.
The color to me is a much more green shade of green if that makes sense. Definitely none of that yellow tinge that I hate so much with 532nm.
Even next to my 473nm labby, it looks much more green than 532 ever did to me which is what I wanted.
I will upload some pics of the laser once I get a little bit of sleep...
I think 4 hours counts as "some" sleep.
As promised:
at least on my screen, the color rendition is pretty darn close.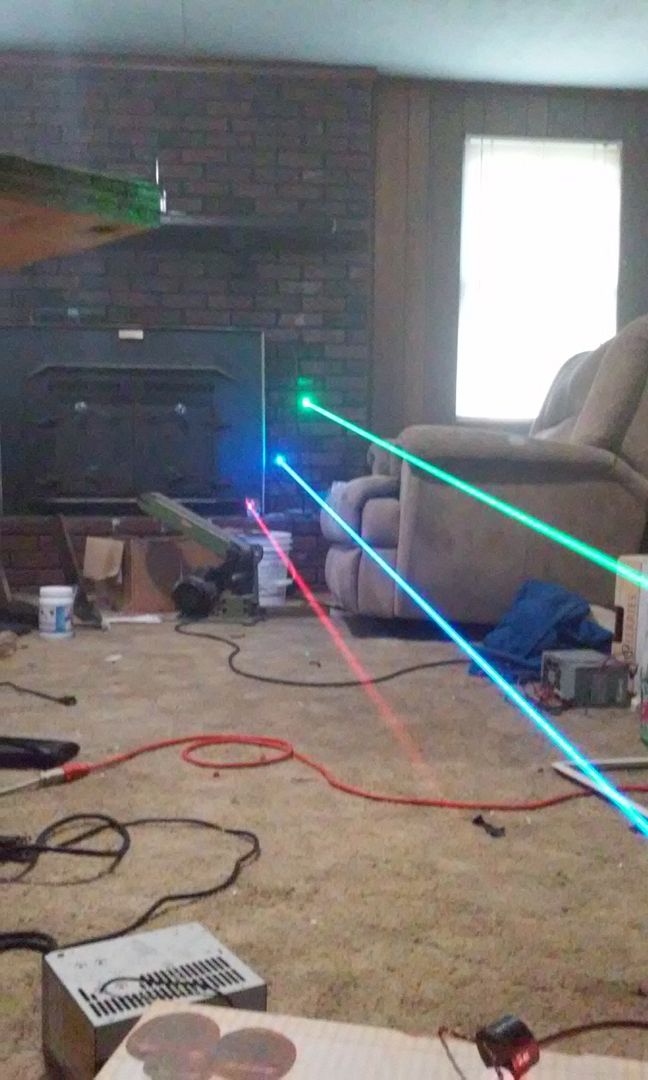 Last edited: