Anyone looking for unique, or hard to find switches or sensors ? See this.
To view this email as a web page,
click here


Participate from the convenience of your desktop — at no cost to you!
LAST CHANCE TO REGISTER!
DON'T MISS OUT ...​
GlobalSpec's free
Sensors & Switches ONLINE conference and trade show
is just days away. Don't miss out on the chance to register for this highly interactive and informative event accessible directly from the convenience of your desktop!
No costs involved. No travel required.
Participate in any or all of the educational sessions to learn about the latest industry developments, leading-edge technologies, new product applications, and more — all in the areas of
Electric & Electromagnetic Sensors
;
Switches & Solenoids
;
Thermal, Mechanical & Pressure Sensors
; and
Optical & Ultrasonic Sensors
.
Throughout the day, take the time to network with your peers in the Networking Lounge and visit the Exhibit Hall to interact with key manufacturers eager to showcase their latest products, services, and technologies.

Event opens at 11:30 AM EDT for Exhibit Hall and Networking Opportunities.

11:30 AM EDT (8:30 AM PDT)
• Event Opens for Exhibit Hall Access and Networking with Peers
12:30 PM EDT (9:30 AM PDT)
• The World of Sensors & Switches
• Energy Harvesting Powers Synchronized, Secure Wireless Sensor Network
• How Everything Will Be Tracked Wirelessly
2:00 PM EDT (11:00 AM PDT)
• Distributed Fiber Optic Sensing
3:30 PM EDT (12:30 PM PDT)
• Non-Contact Level-Sensing Using RADAR
4:30 PM EDT (1:30 PM PDT)
• Exhibit Hall & Networking Opportunities Continue
We look forward to you joining us
ONLINE
on May 5, 2010.
The GlobalSpec Events Group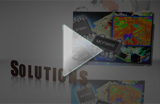 SNEAK PREVIEW VIDEO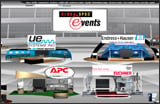 LEADING MANUFACTURERS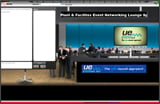 NETWORKING OPPORTUNITIES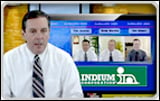 EDUCATIONAL SESSIONS
Technical Questions?
Please contact us at
support@inxpo.com
Follow GlobalSpec On...


LEADING INDUSTRY MANUFACTURERS SCHEDULED TO EXHIBIT
GOLD